Synth Riders is getting mixed reality support in a new update this week on October 12, bringing the rhythm game into your living room on Quest 3.
Note: This article was originally published on October 6. It was updated with a specific release date, more information and new visuals on October 9.
Kluge Interactive shared a short 20-second snippet of mixed reality gameplay footage on Twitter last week, stating that the update is "coming soon" to Quest headsets.
As you can see in the tweet above, the mixed reality functionality will slice open part of your wall to create a portal from which the world of Synth Riders will emerge.
Mixed reality mode will be supported for all songs in the game, including custom community-made tracks. When the update arrives later this week, it'll be available on Quest 2, Quest Pro and Quest 3, but Kluge says it's "best experienced" in the color passthrough available on the latter two headsets.
Synth Riders will be one of many titles soon receiving Quest 3-related updates, many of which aren't just mixed reality-focused but also bring visual upgrades as well.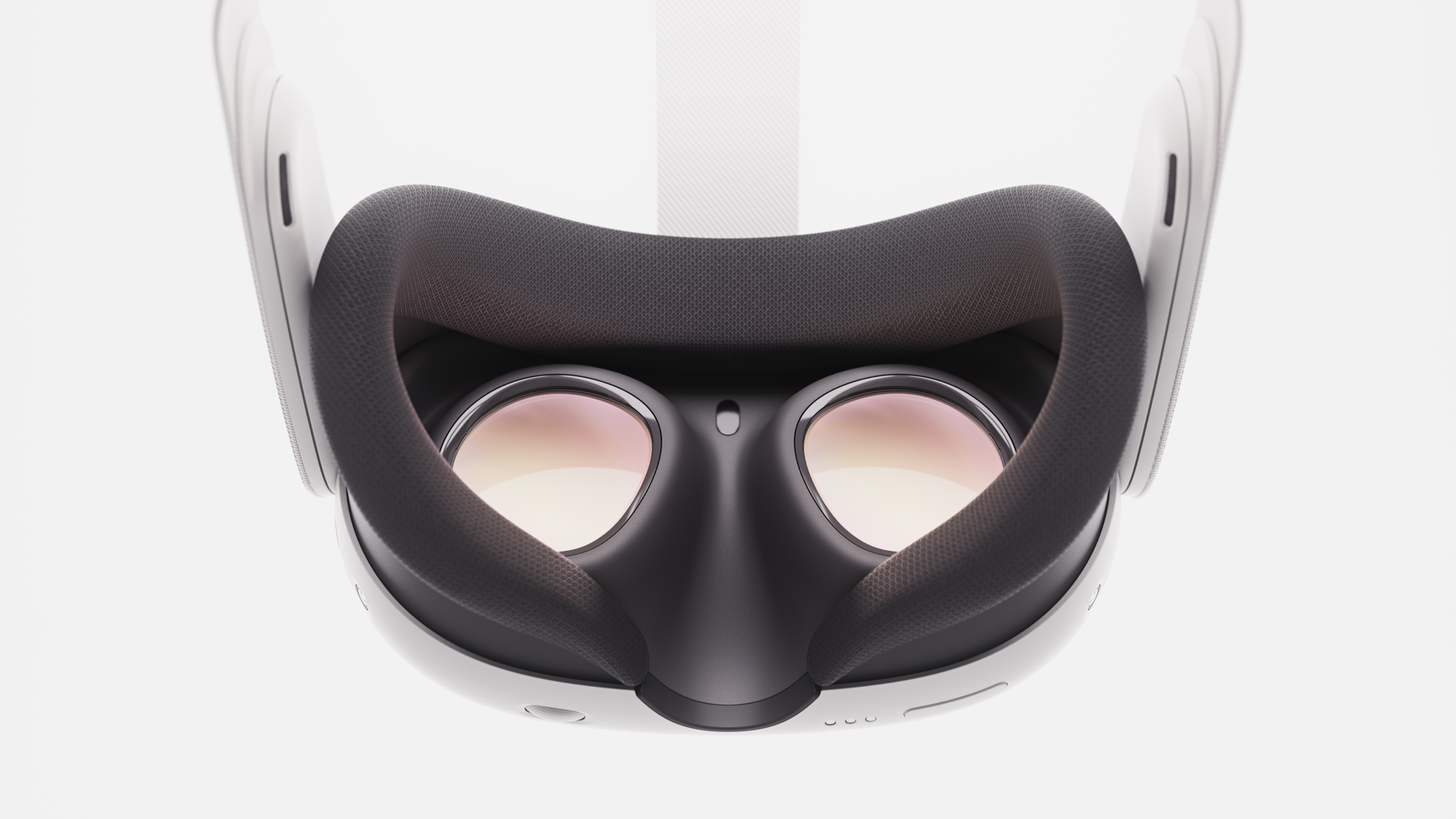 Synth Riders is one of VR's most consistently updated titles, with both free and paid new content constantly in the works from developers Kluge Interactive. Most recent content drops include new free sets of synthwave tracks and paid music packs featuring artists like Gorillaz.
In August, Kluge confirmed that the studio was exploring hand tracking support for the game and spoke to us about their continued development plans while also working on new titles.