We're all eagerly anticipating September's upcoming PlayStation Meeting, but it appears one of its big announcements may have already been leaked online.
An auction on online retailer Gumtree has revealed what appears to be a slim version of the original PlayStation 4 console. Multiple images of the device have now been posted across the web, including by Twitter user shortmaneighty2. The device keeps the consoles multi-layered look, though replaces its sharp edges with rounded ones and overall comes in a fair bit smaller than the first machine.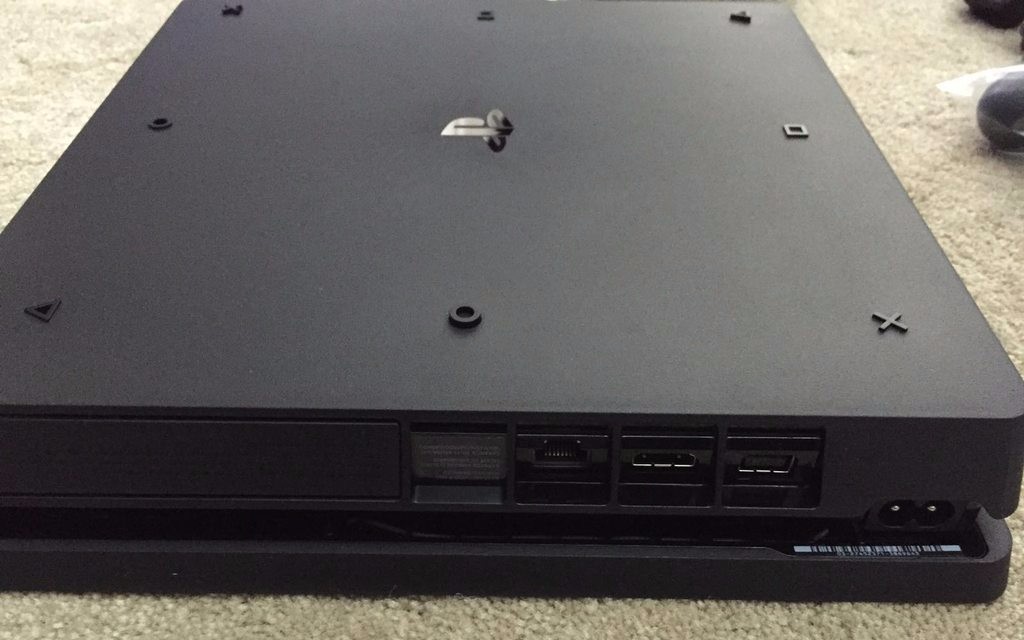 If the device does indeed fit all of the necessary innards, then this is a very small VR-ready machine. PlayStation 4 of course supports PlayStation VR, and we highly doubt that Sony would release a variation of the device that didn't include that support.
The common assumption is that this supposed slim PS4 will make its official debut at the PlayStation event in New York City on September 7th. That comes as something of a surprise; we were expecting Sony to also reveal its upgraded version of the PS4, codenamed PlayStation Neo, during the event. It's highly unlikely the more compact hardware will also double as the Neo box given the upgraded components that will help the system to run 4K media and, hopefully, improve VR experiences too.
Eurogamer, meanwhile, is reporting that the PS4 slim will be released in September.
All that said, it's still very important to take this all with a grain of salt. As convincing as the images are can't say for sure if these images are the real deal, though Sony does had a pretty notorious history of hardware leaks, and we did see the slim PS3 before it was officially unveiled. Still, it's not too hard to mock these things up in this day and age, as those that believed recent fake images of Nintendo's NX will bitterly remember.
Still, a smaller, cheaper PlayStation 4 that brings down the overall cost of PlayStation VR is a mighty appealing idea.
PS VR itself is launching on October 13th for $399. We're looking forward to finding out a lot more about the device in the build up to release.
UPDATE: Since we've run this story, Eurogamer has updated its own piece and verified the console's existence by actually going to its owner's house and seeing it for themselves. Expect more news in September.