Images and specs of a prototype of Samsung's upcoming headset have seemingly leaked.
In February Samsung officially announced it was working on an XR headset, with Google handling the system software via a new variant of Android.
This week Chinese news outlet VRTUOLUO shared images and apparent specs of a prototype in an article covering the status of the project.
The prototype shown has four tracking cameras with a similar placement to Quest 2, but apparently uses pancake lenses to achieve a visor thickness more like Quest 3. And like Quest 3, it apparently has dual RGB cameras for color passthrough and a depth sensor for environmental understanding and better hand tracking.
It apparently features OLED microdisplays and Samsung's own Exynos 2200 chip from 2022, which is more powerful than Qualcomm's Snapdragon XR2 Gen 1 used in Quest 2 and Pico 4, but less powerful than the XR2 Gen 2 set to debut in Quest 3 later this year. And as VRTUOLUO points out, Exynos 2200 in smartphones has been criticized for relatively high power consumption and overheating.
The outlet claims the headset lacks tracked controllers, instead relying on hand tracking and eye tracking interaction like Apple Vision Pro.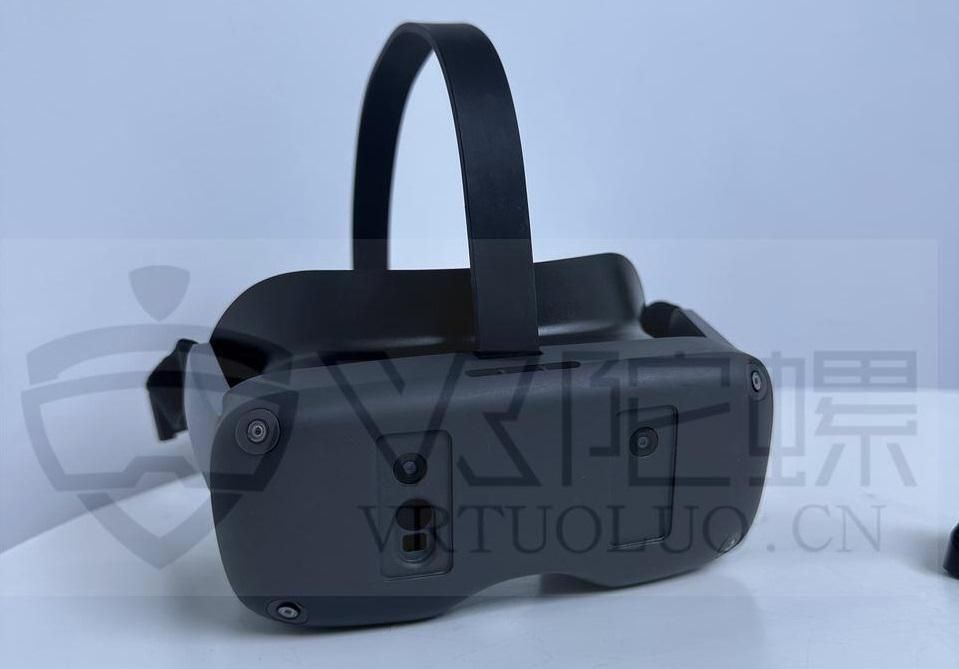 Last month a South Korean news outlet reported Samsung was delaying the project for a redesign and specs upgrade prompted by the reveal of Apple Vision Pro. Vision Pro features the M2 and R1 chips, dual near-4K microdisplays, LiDAR, face tracking, and a custom aluminum alloy frame supporting a curved glass front plate.
It's unknown exactly what specs or design features Samsung plans to upgrade compared to the prototype VRTUOLUO's report shows and describes.
The report suggests Samsung will position its headset somewhere between Quest 3 and Apple Vision Pro, around the $1000-2000 range. At its I/O conference in May Google said it will share more about the XR project with Samsung later this year, but the delay for the upgrades could push that into next year.
---
Update August 16, 2023: VRTUOLUO retracted the article at the now-dead link in the original piece above. In a message to UploadVR, VRTUOLUO wrote there were "discrepancies in the content". As of this writing, the article is currently hosted on the Internet Archive.