Samsung is reportedly redesigning its in-development headset.
In February Samsung officially announced it was working on an XR headset, with Google handling the system software via a new variant of Android.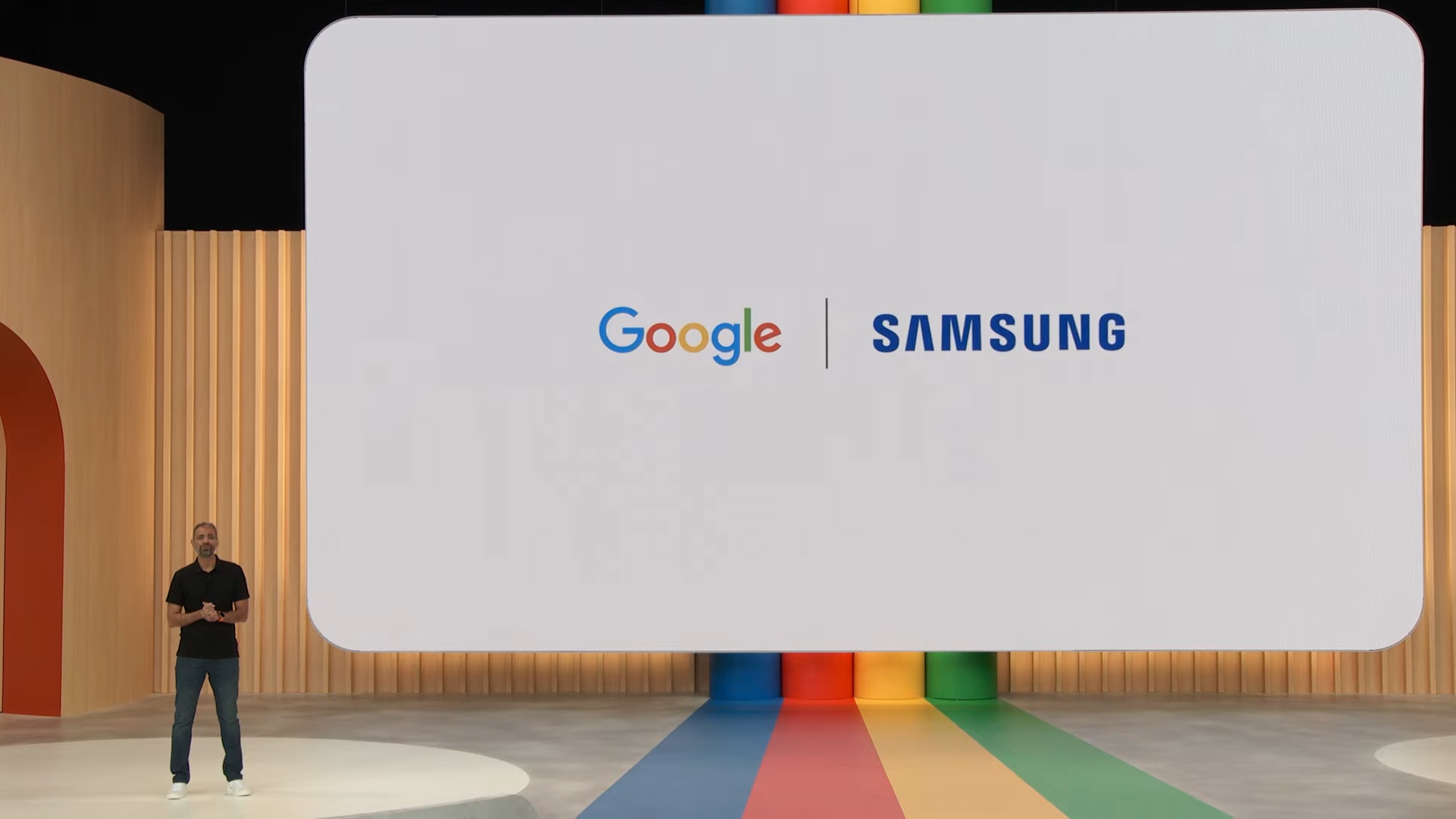 Today South Korean news outlet SBS Biz reports Samsung recently informed partners that the headset project would be delayed. The report says the original production target was early 2024, but the new target is 3-6 months later.
At its I/O conference in May Google said it will share more about the XR project with Samsung later this year, so this delay could affect that timeline.
The report cites "an official familiar with Samsung's internal circumstances" as saying the delay is caused by a redesign and specs upgrade prompted by the reveal of Apple Vision Pro. Vision Pro features dual near-4K microdisplays and a custom aluminum alloy frame supporting a curved glass front plate.
The situation sounds somewhat similar to the reveal of the original iPhone, which a Google engineer said caused the company to "start over" on Android.
It's not yet known what kind of design or what exact specifications Samsung is aiming for.
Samsung's History In VR
From 2014 Samsung partnered with Facebook on the phone-based Gear VR headset, effectively the first mass-market VR product.
But by 2019 Gear VR was dead as the inconvenience of docking your phone and draining its battery led standalone headsets like Oculus Go and Oculus Quest to take over. A year later Facebook formally abandoned Gear VR.
In late 2017, Samsung launched Odyssey, a Windows PC VR headset, and a year later the successor Odyssey+. Both used the same OLED displays as the original Oculus Quest and HTC Vive Pro. In 2020, China's intellectual property office awarded Samsung a patent for a successor, but no product came of it.
Gear VR and Odyssey clearly never reached enough success for the companies involved. But the success of Meta's Quest, advances in computer vision for mixed reality, and the reveal of Apple Vision Pro may have driven Samsung and Google back to XR with the standalone form factor.