The IFA conference in Berlin is underway and Samsung is prepping for a livestream at 11am GMT (nine hours ahead of US pacific time). If you're interested in VR, it may be worth your time to tune in — we're hearing whispers there may be something VR-related coming.
That said, these whispers haven't pinpointed exactly what to expect. If any little birdies want to drop more hints our way, our tip line is tips@uploadvr.com.
Samsung is a vast company with many different teams that can rapidly and quietly develop new products, or even research projects that may or may never become things you'll eventually buy. Among these ideas are the Rink motion controllers we saw shown at CES earlier this year.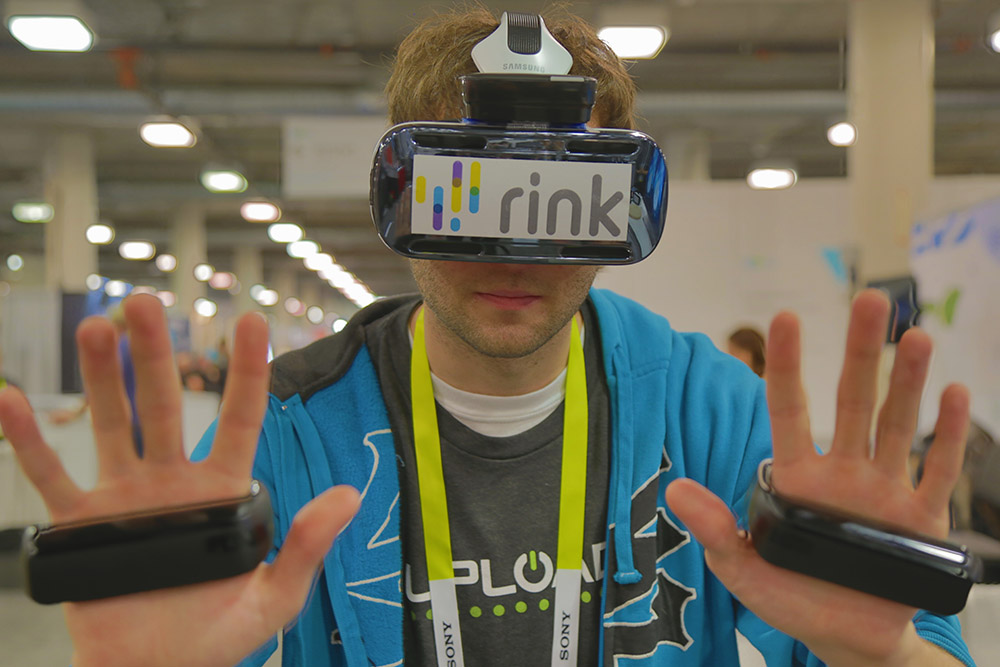 Samsung is also known to be developing a Google Daydream-compatible device and it would be interesting to see an all-in-one unit that doesn't require a phone but offers the portability of a wireless device. We've also found Samsung registering the trademark "Odyssey" for a VR-related gadget.
None, or any, of these possibilities could be coming tomorrow. We'll be watching the livestream closely, so if you can't spare the time and Samsung announces something VR-related, we'll have it on UploadVR tomorrow.