Five new images of Robo Recall for Oculus Quest were revealed today on the Oculus blog. The blog also revealed that the game was ported by Drifter Entertainment.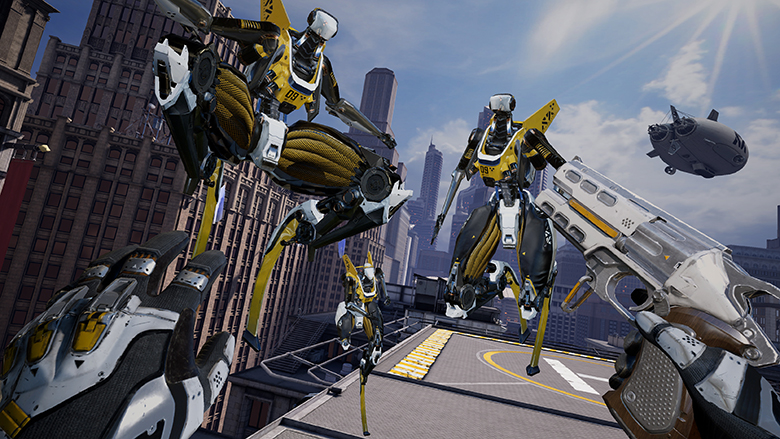 Drifter's co-founder Ray Davis was Executive Producer for Bullet Train when he worked at Epic Games. Bullet Train was a VR FPS tech demo and prototype that eventually "evolved" into Robo Recall itself.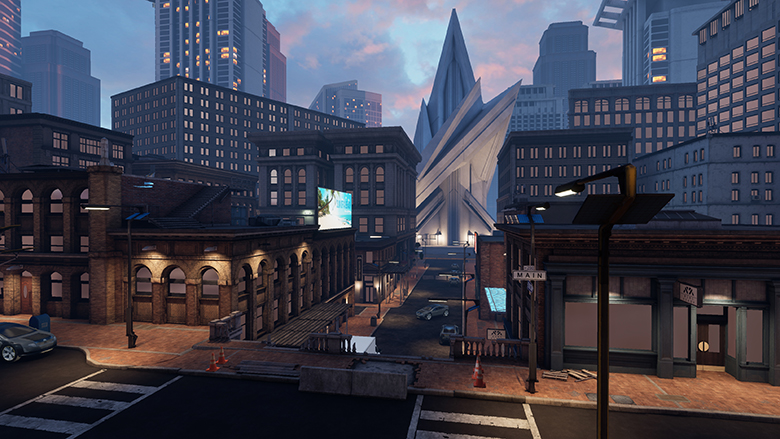 Robo Recall was the Rift's flagship game for 2017. Developed by Epic Games and funded by Oculus with an estimated budget of up to $10 million. The graphical quality pushed the bounds of what was possible in VR games with action and physics.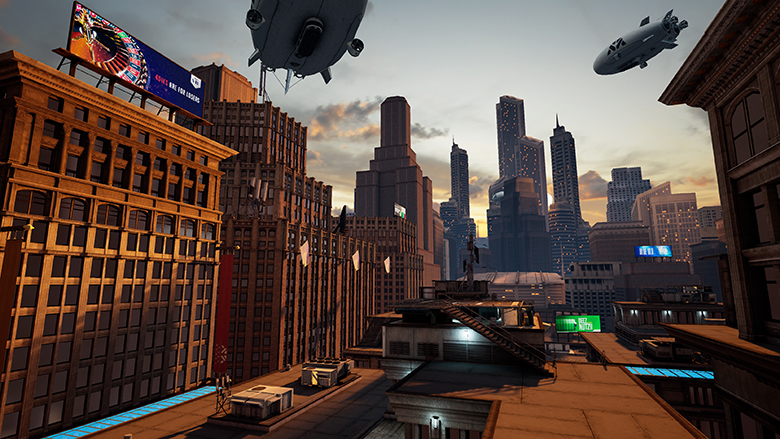 That's why when Mark Zuckerberg announced on-stage at Oculus Connect 5 that the game would come to Quest, the entire VR industry was rightly skeptical. Could a mobile GPU really play this game, or would this be a port beyond recognition?
"Early on, everybody had some skepticism," David claimed in the blog. "But once we got Robo Recall playable on Quest, more and more people were like, 'Wow, this is how the game was meant to be played.'"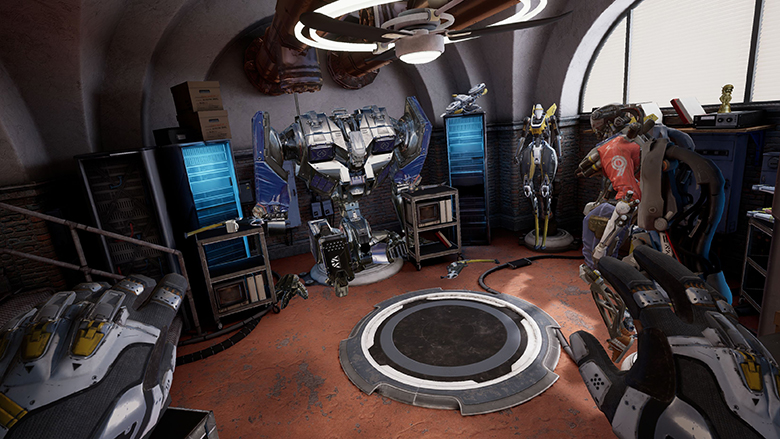 While the game's graphics required significant reduction to run on Quest's mobile hardware, the gameplay apparently did not. From the blog post:
Throughout development, Drifter was adamant that the gameplay experience should be identical. "Our core principal was, 'Do not change the gameplay,'" stresses Davis. "We want complete parity on Rift and Quest."
Proving Quest's Potential
Of course, images and videos don't come close to representing how a game will feel in VR. The distances these shots were taken at may also hide low detail areas. So Drifter will be letting members of the press get hands-on with the game running on Quest this week. We'll post our impressions after the event- we're eager to see how it really holds up to the Rift version.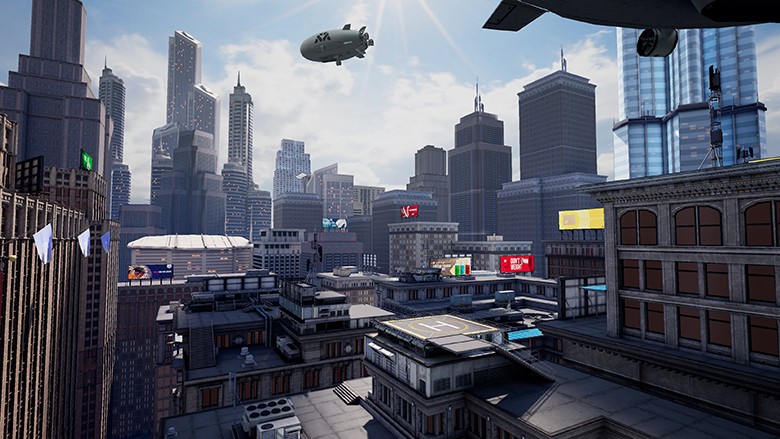 Oculus Quest opens up a new frontier for VR- fully untethered room scale with tracked controllers without needing a PC. While we know its mobile processing hardware can play games like Beat Saber or Job Simulator, questions have been asked about what more it can handle.
Oculus Studios now tells its developers to build for Rift and Quest, but will Quest truly get the types of full scale games these developers have delivered in the past? If Robo Recall truly does have the same gameplay as Rift just with reduced graphics, that may be an indication of the answer.