Jason Rubin's Twitter profile picture shows what looks to be an Elite Strap for Quest 3.
Rubin is currently "VP Metaverse Experience". He's been at the company for nine years now - he joined Oculus in 2014 right around the Facebook acquisition to lead content efforts and has had a similar role since.
Quest 3 has a slightly different included strap design than Quest 2 Meta claims is more comfortable, but it still looks to be made of flimsy cloth.
Quest 2's strap is removable though, and can be replaced with Meta's own $60 Elite Strap or one of the many cheaper third party alternatives that have emerged since the headset's launch almost three years ago.
These replacement straps are made of rigid plastic with thick rear padding, more firmly supporting your head and acting as a counterbalance to the visor at the front. The downside though is that you can't comfortably lean back on a sofa, bed, or gaming chair since the padding gets in the way.
While Meta hasn't yet confirmed whether Quest 3's strap is also removable, and whether it will make an Elite Strap for it too, Rubin's profile image clearly shows a rigid strap with black padding at the back of his head. Compare it to this photo of Mark Zuckerberg wearing Quest 3 to see what we mean: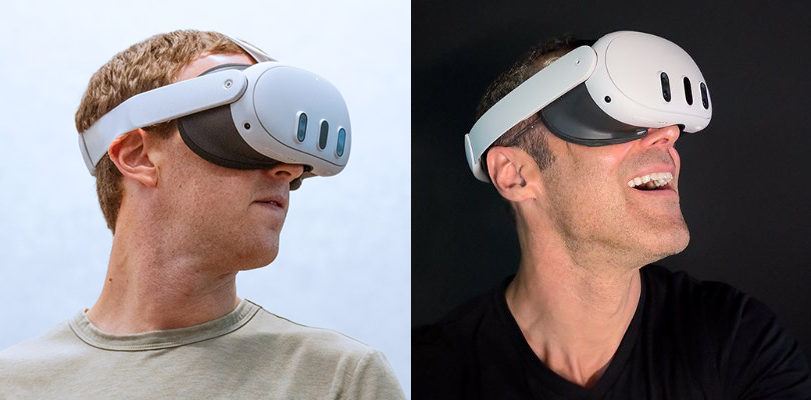 Meta claims Quest 3 has a 40% slimmer visor than Quest 2, but its CTO said it is actually a similar overall weight. While that slimness means the weight won't be as far from your face and thus it will feel lighter, power users will still probably want a replacement strap to better balance the weight for more comfortable long duration play sessions.