This past weekend at PSX you could feel the momentum. There was a palpable sense of accomplishment in the air as executives spoke on stage about having over 70 million PS4 systems sold, over two million PSVR headsets out in the wild, and over 12 million PSVR games in consumers' hands. Developers excitedly showed off their upcoming projects while fans lined up for hours on end to get their hands on a taste of the future.
I didn't do a precise count by any means, but from walking the show floor several times I'd wager that PSVR took up just about half of PSX in terms of sheer breadth of demos on display. From the massive fake spider that towered over players at the Farpoint booth and the racing pods setup at the Gran Turismo Sport station to the large, physical asylum complete with doctors in lab coats for The Inpatient, it was clear that Sony is taking PSVR, and as an extension VR, very seriously.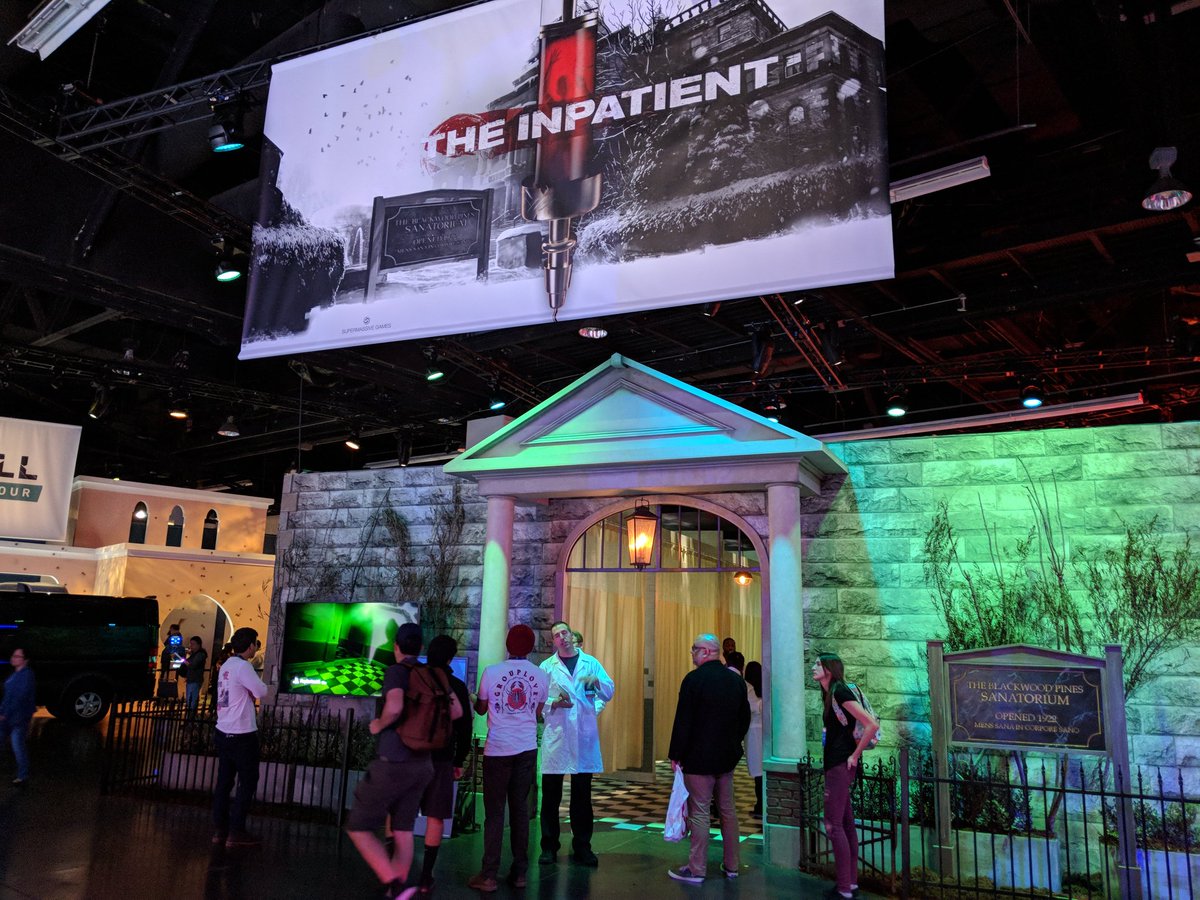 When the PSVR originally launched back in October of 2016 there was a lot of trepidation. In the past Sony had developed a reputation for putting a lot of fan fare and excitement around a new hardware launch such as the PSP, PS Vita, or even original PS Move over the years. None of those initiatives did very well and fans rightfully feared that PSVR would suffer from the same fate.
History is still writing itself, but that doesn't appear to be the reality here at all. By partnering up with major developers and publishers to secure top-shelf exclusivity and timed exclusive agreements, PSVR is quickly becoming the #1 place to play VR games. It has all of the major multi-platform games such as EVE: Valkyrie, Job Simulator, Rec Room, Raw Data, and more, and has some of the very best exclusives in the industry like Skyrim VR, Resident Evil 7, Farpoint, and others. The PS Move controllers, while lackluster, get the job done and the PS Aim controller shows that they're investing in capable peripherals instead of throw-away hunks of plastic.
Technically the Samsung Gear VR has more units in the wild, but many of those came for free with smartphones. With limited sale periods and only a handful of bundles in the past year plus, most of Sony's PSVR sales have been earned the old-fashioned way.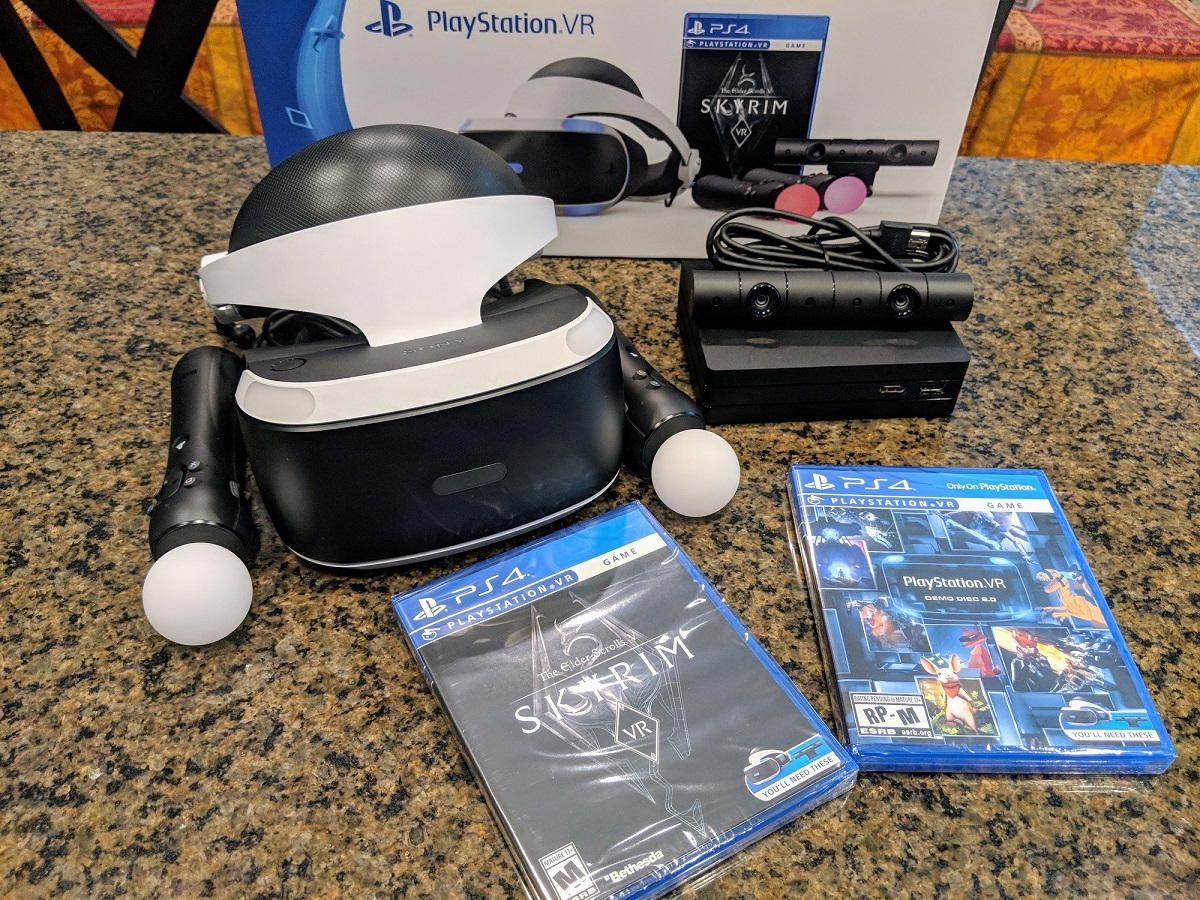 At UploadVR we took some time over the past week to sit down and talk about what 2018 could mean for VR. There was a lot to talk about but once we got to the gaming side of VR, it was hard to list games we knew of that were for sure coming to Rift or Vive at all (exclusively or multiplatform). Meanwhile Sony has a whole slate of new releases in the pipeline, many of which we just learned about for the very first time at PSX such as WipeOut VR and Firewall: Zero Hour.
And this strikes at the heart of what sets the PSVR apart: a focus on software. Rather than asking users to spend money upgrading the headset, or its tracking, or its controllers, Sony is instead asking developers to work around the limitations. Settling for "good enough" in terms of tracking and input methods for the sake of great software is paying off big time.
VR is a powerful and transformative medium with far-reaching implications for all aspects of our lives, but in the here and now it's the gamers and early adopters that are going to establish the medium's foundation. Those gamers want to play games made for them by developers they know and trust and that's exactly where PSVR is having its success.
You could make the argument that Facebook/Oculus are busy funding the future of VR/AR with its initiatives to continue building new tech that empowers other industries outside of gaming, but that doesn't do much in the here and now. Sony understands that the PSVR, at its heart, is a gaming platform just like it understood with the PS4. It's no secret that the PS4 is soundly beating the Xbox One this console generation as well.
Back at the start of 2016 the Oculus Rift and HTC Vive were tastes of the future with more active tracking systems and better visuals enhanced by powerful PC gaming rigs. On the flip side of that was the PS4-powered PSVR with noticeably lower specs and much poorer tracking inputs. You can't even really turn around while playing PSVR, for example, but can move around, duck, and even crawl in your room while playing Vive or three-sensor Rift games. But none of that matters in the grand scheme of things when looking at sales reports.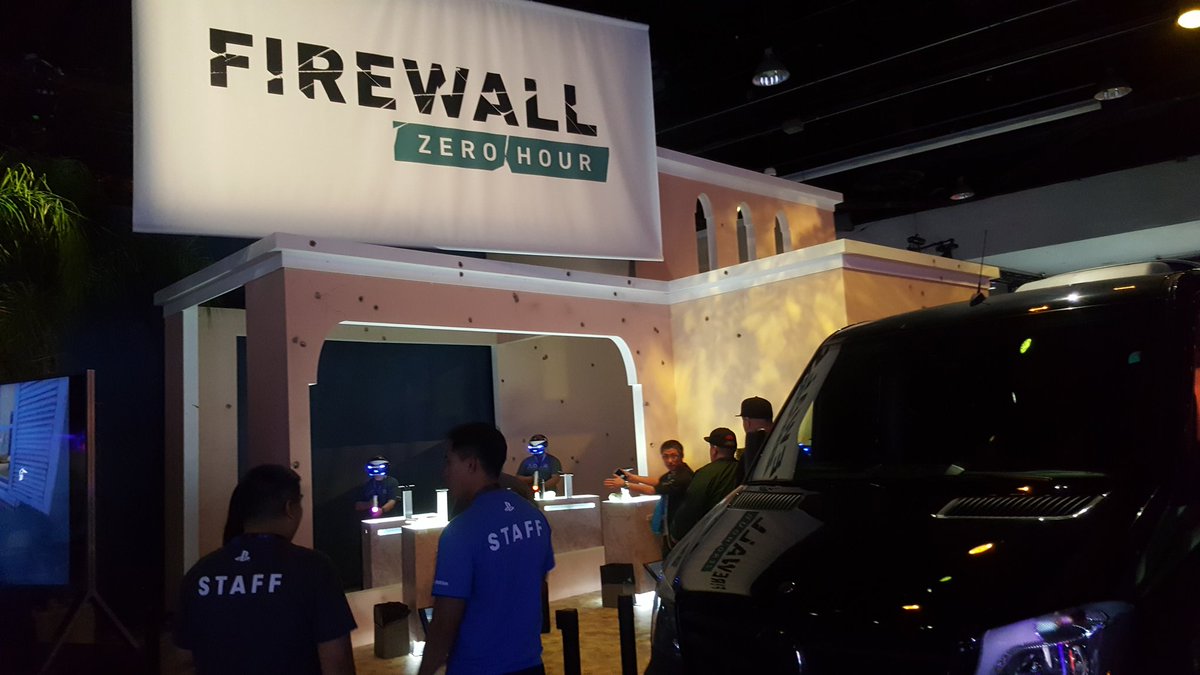 All of this combined with a profound respect and understand for fans, plus charismatic leadership from individuals within the company like President of Worldwide Studios, Shuhei Yoshida.
Sony always has a strong presence at GDC, E3, and PSX, as well as multiple PAX shows, every single year providing them with ample opportunity to put their hardware and software in front of potential consumers year round.
If last weekend's PSX is any indication, 2018 is going to be an even bigger and better year for PSVR than 2017 and we can't wait to see what it's in store.