Microsoft and Niantic demonstrated a Pokemon Go HoloLens demo at Microsoft Ignite today.
Alex Kipman, Technical Fellow for HoloLens, was joined virtually on-stage by Niantic CEO John Hanke who hinted at a multiplayer battle alongside product marketing manager Veronica Saron. The video featured a number of different Pokemon hanging out in the real world in a way that went far beyond what's currently possible with the smartphone-based game. This demo was purely proof of concept; Microsoft made it clear this doesn't represent a consumer product at this stage. Check out the video below.
The demo was designed to showcase Microsoft Mesh, the company's new platform for building multi-user online experiences that work across HoloLens and a variety of other devices. We got to try out the platform last week and came away impressed with the possibilities. In the case of Pokemon Go — which doesn't yet have a native app on HoloLens — it allows players to battle online across the world as if they're in the same space.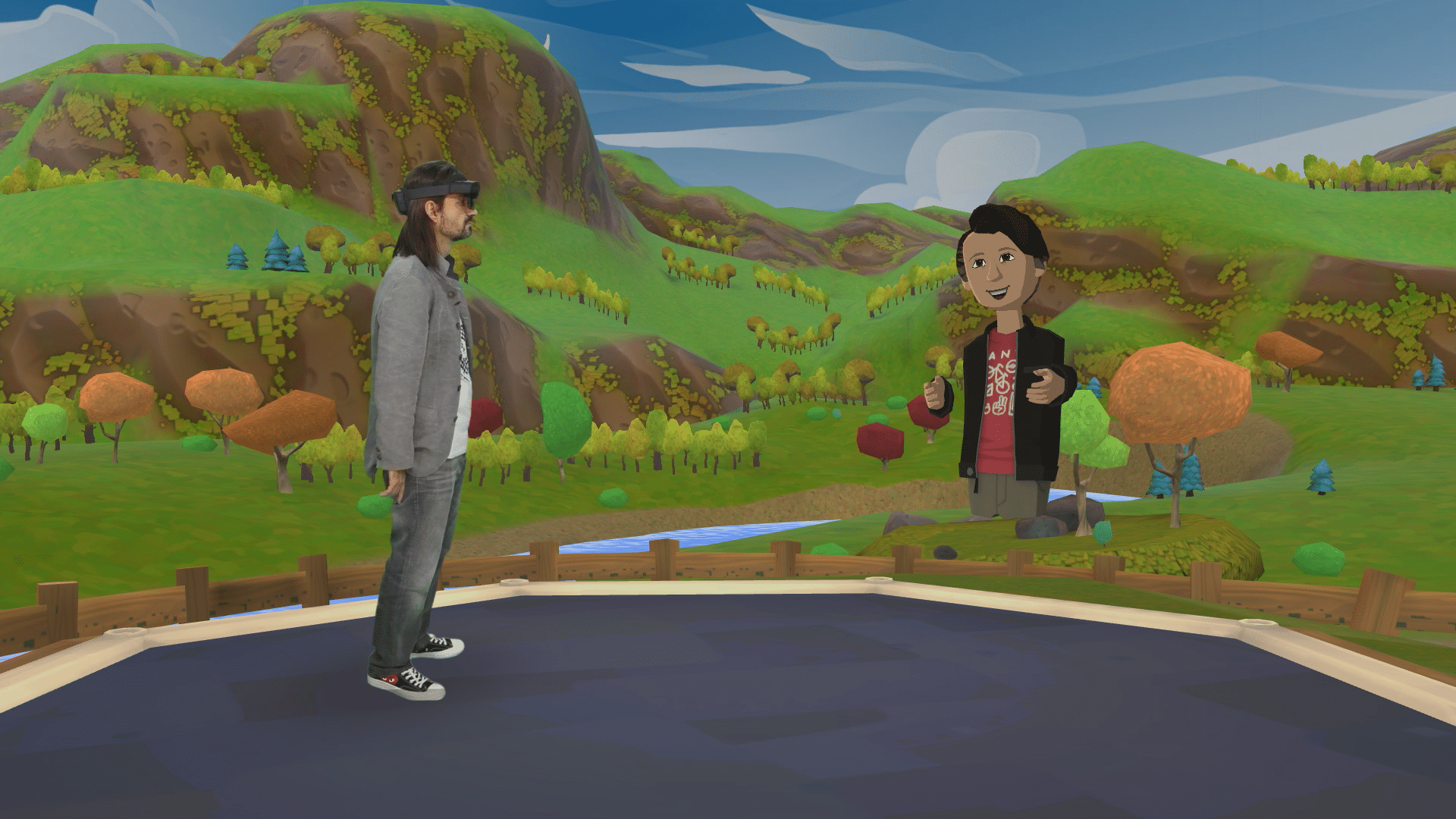 It's an exciting development, though AR headsets like HoloLens are still too expensive and too limited for full consumer adoption. A Mesh-powered Pokemon Go on a future consumer-oriented version of HoloLens would be an incredible draw and it is hard not to see the demos as a hint that Microsoft knows that's the direction it should be headed.
Hanke also appeared alongside James Cameron to talk about a new collaboration with OceanX to produce a 'holographic laboratory' for the OceanXplorer research and exploration vessel that users from around the world could visit remotely.
Mesh will be rolling out in a preview phase first as Microsoft continues to add more features to the platform.