Starting today and running for the next six weeks, Oculus has announced that an Oculus Rift + Touch bundle will cost only $399. This is a huge (temporary) price cut from the previously established $598 tag, which was an approximately $100 price cut from the previous ~$700 cost that both ran most people. After the six-week long $399 sale the bundle price will return to $598.
Oculus' VP of Content, Jason Rubin, revealed the extended sale on a phone call with UploadVR last week as part of the company's ongoing Summer of Rift promotional period.
"$799 was too much and $598 is reasonable for hardware, but it's just still expensive," explained Rubin during the interview. "There is a mental difference there. But $399 we know is a price that moves VR hardware and it's a price at which consoles have moved. It seems to be a magical price point and it seemed like the right price for something like this."
While he didn't name names, clearly he is alluding to Sony's PlayStation VR (PSVR) headset which is the leader among tethered non-mobile VR platforms with over one million units sold despite the Rift and Vive each getting an approximately 6-month head start.
"To a certain extent if you've been waiting on the sidelines this is your price point," elaborated Rubin. "We aren't foreclosing anything it's just a temporary sale. When we have sales like this in the Winter and Summer you'd think there would be a hangover in which people have exhausted their purchasing for the time being, but in practice that doesn't happen. Instead so many people buy and talk that people keep buying things anyway. It's a sort of 'I missed out on the sale but won't miss out on life' mentality."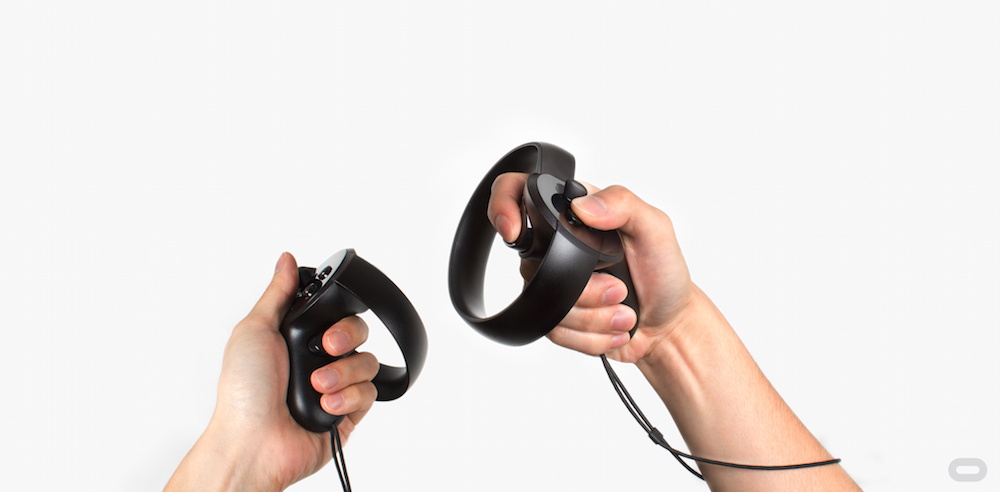 Since the fantastic Oculus Touch controllers launched in December of last year the level of quality for Oculus Studios titles has increased dramatically. Almost everyone that owns a Rift has purchased Touch, according to Oculus, and Oculus Studios has promised at least one major title each and every month this year — a promise it's met thus far.
"When it comes to something expensive like VR, everyone has a different utility calculus," said Rubin. "There are lots [of people] that know they want it but don't have the money, then there are others that don't know they want it but do have the money."
Interestingly, other than limited sales and small bundles here and there, HTC has not discounted the Vive since launch. At GDC 2017 we spoke to the Vive-creator and they told us that "don't feel the need to cut the price of Vive" because they've "had incredible success, and continue to see great momentum in market."
What do you think of this massive temporary price cut? Is this enough for you, or someone you know, to finally pull the trigger? Let us know down in the comments below!