As someone that has a PS VR, Gear VR, HTC Vive, and Oculus Rift all in the same apartment, cables, controllers, and headsets are often scattered everywhere. Beside my couch in the living room I've luckily got the POWER A Charge and Display Station for my PS VR already, but my home office has the Gear VR, Rift, and Vive, scattered about, in addition to motion controllers and gamepads. There just frankly isn't enough desk space or an organized way to store them all. Don't even get me started with how often my Vive controllers are dead when I go to try and use them.
Nyko is on track to try and alleviate some of the issues, at least when it comes to charging/displaying. At CES 2017 this week in Las Vegas, NV, the tech company is debuting a variety of accessories for both the PS VR and HTC Vive. In total, there are two charging devices for PS VR, one for the HTC Vive, and another Vive accessory all on display.
First up is the Charge Block for PS VR. Oddly enough, it doesn't technically have anything to do with the PS VR headset at all. The HMD itself (the thing that's actually called the PS VR) is wired and doesn't use a battery for anything. What this block actually does is give you a docking charge station for your PlayStation Move controllers while they're not in use. The motion controllers were released far before the PS VR and aren't necessary for many of the platform's games. The Charge Block will be available this year for $19.99.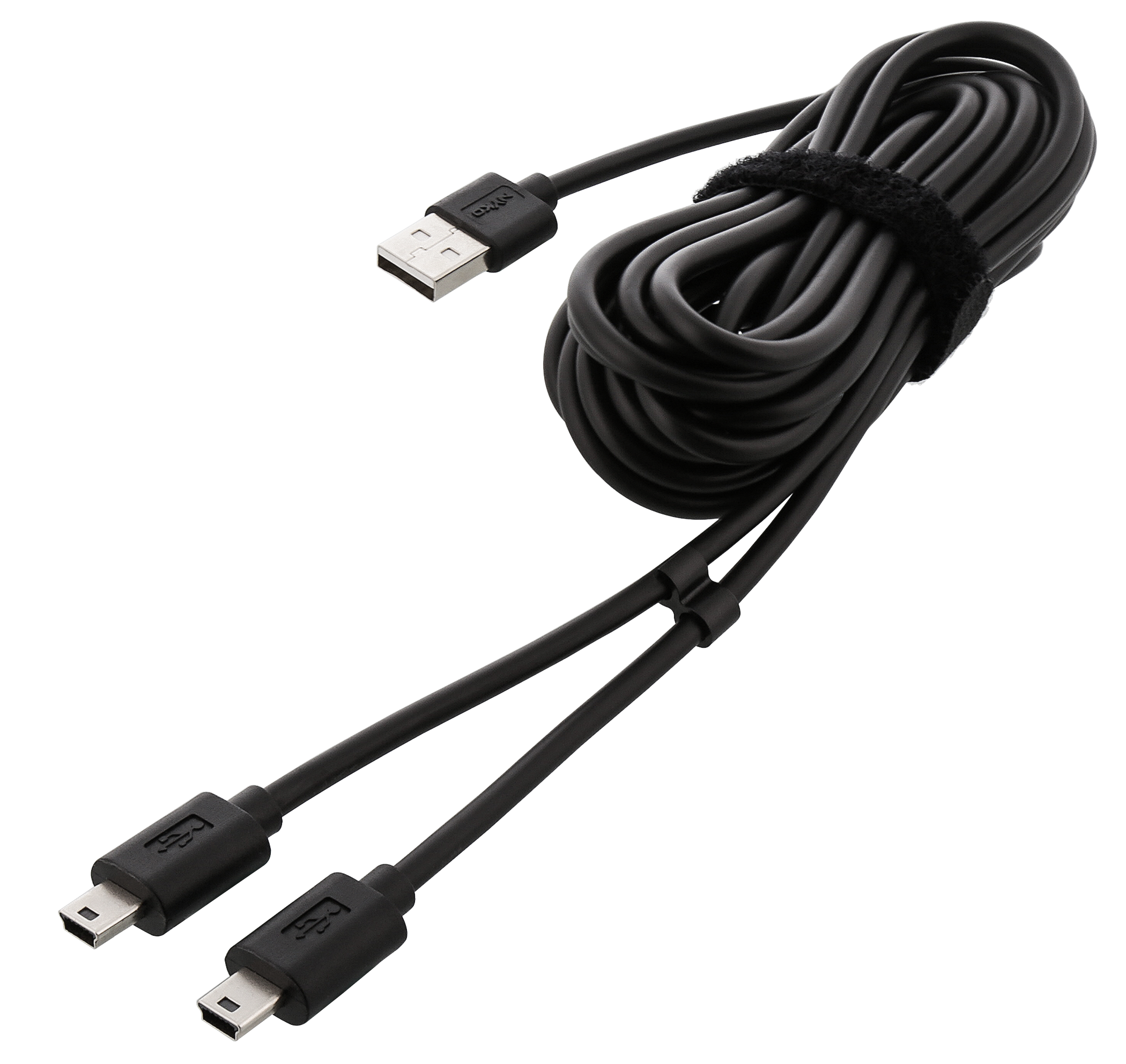 Also for Sony's system is the Charge Link for PS VR which is, again, for the Move controllers and not actually for the PS VR itself. This is just a 10-feet long Y-shaped USB cord that lets you charge both of the motion controllers while continuing to use them. The Charge Link will be available this year for $14.99.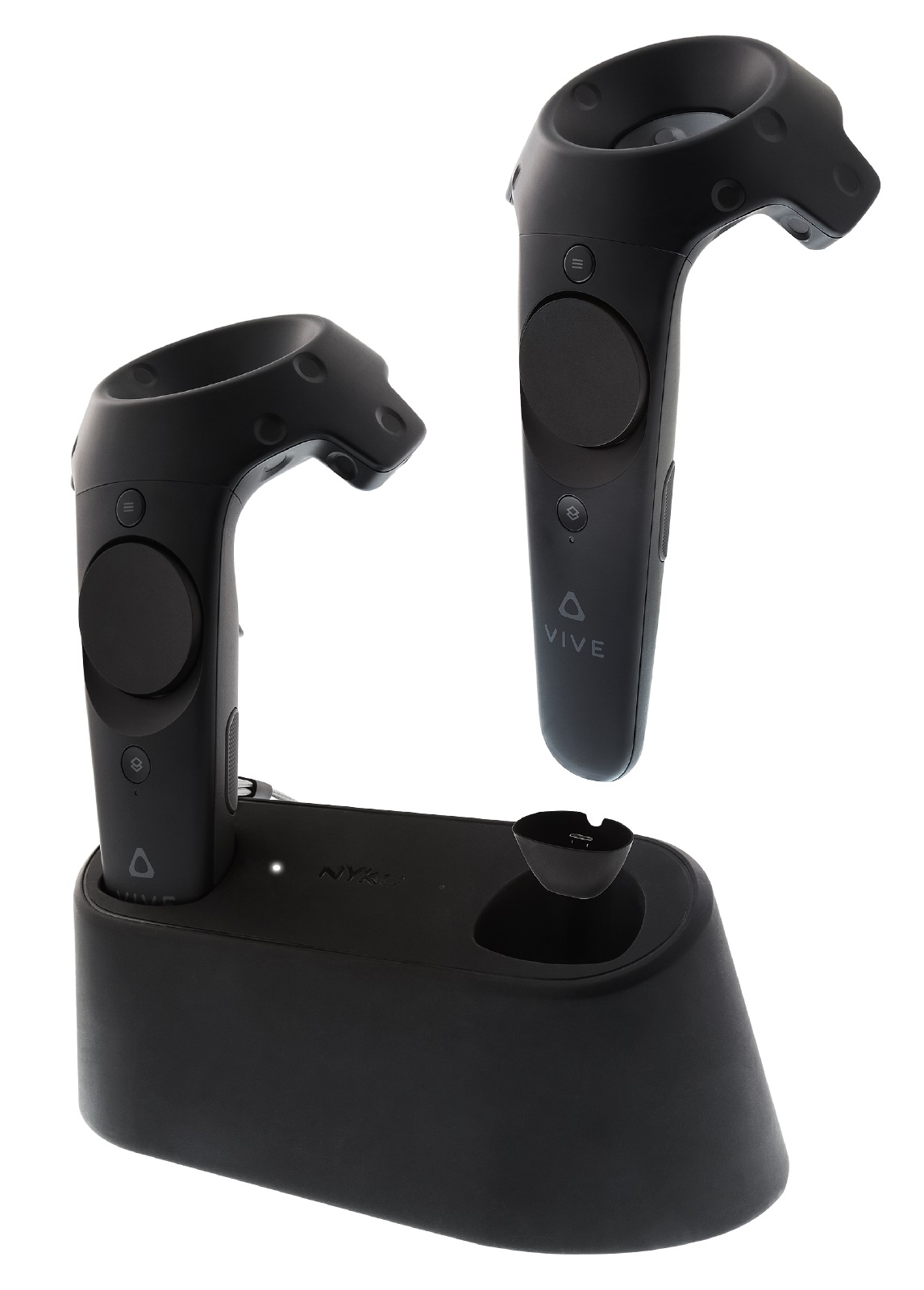 For the HTC Vive, Nyko unveiled the Charge Base. This is a charging dock for your Vive wand controllers with two slots — one for each controller. A small dongle adapter slides into the controller itself and it then stands straight up while the base is plugged in to charge. It's a bit more elegant than plugging each controller into the wall directly. The Charge Base will be available this year for $29.99.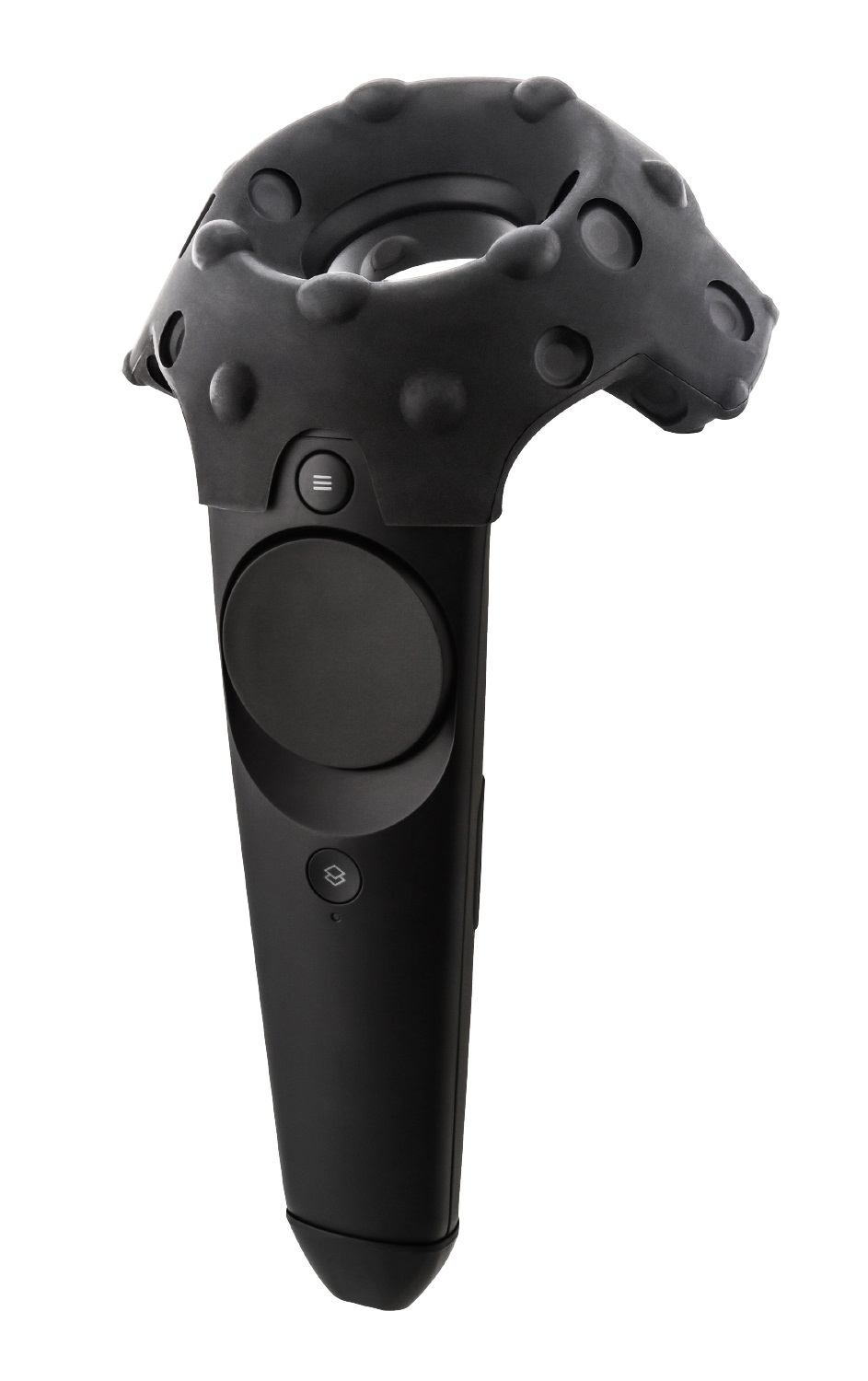 Finally, Nyko showed off the VR Halo for the HTC Vive. Despite the fact that it at first sounds like another new headband design, it's actually a padded slip-on cover for your HTC Vive controller's crown. We all know how violent some VR game scan get, so the VR Halo is designed to protect the devices from wear and tear — as well as hopefully a tad of blunt force wall damage. They've designed it so that it doesn't interfere with any tracking. The VR Halo covers will be available this year for $9.99 each.
We'll continue to keep you updated on all of the VR accessory news we hear from CES 2017 this week and you can visit Nyko's official website for more information.