The virtual reality production house known as NextVR is at it again. The enterprising young company seems more determined than ever to blaze a trail leading directly past rival companies- such as Jaunt, Immersive Media, and even YouTube – and secure its place at the top of the immersive video heap.
Today that ambition is taking the form of a newly announced partnership between NextVR and the popular ticketing, production company: LiveNation. According to both companies, this partnership will allow NextVR to beam "hundreds" of big name concerts, festivals, and other live events in real time directly into your VR headset of choice.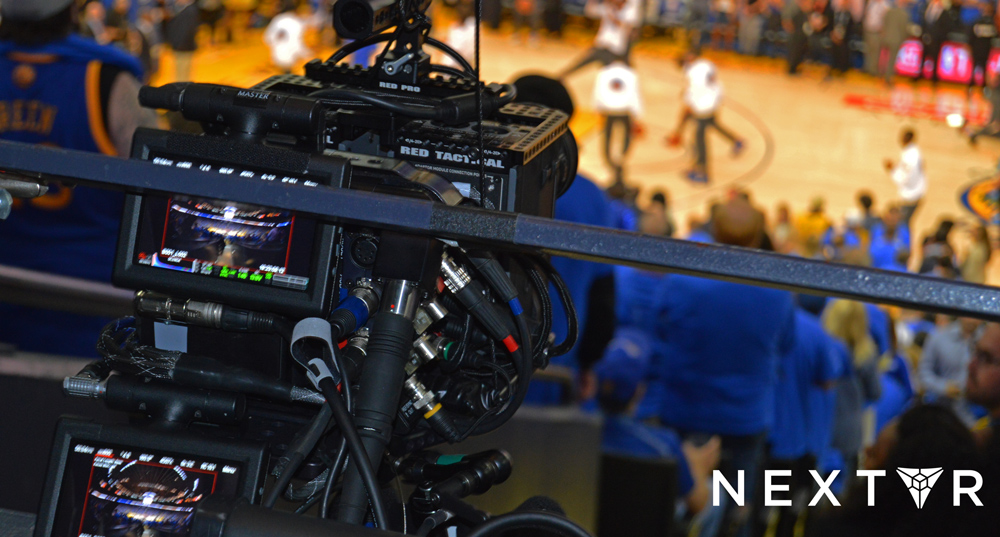 These events will be accessible directly through the NextVR app, available on all major HMDs including the Oculus Rift, Samsung GearVR, HTC Vive and Google Cardboard. The first event in this series "will be announced shortly and take place this summer." The two companies "will announce a schedule of live events later this year."
This news is the latest in a series of  initiatives that NextVR has been undertaking since raising $30.5 million of investment last year to specifically attack the emerging industry of virtual reality live broadcasting. The organization also recently a multi-year deal with FOX Sports that kicked off with the Daytona 500.
Through an email, NextVR's co-founder, David Cole, said concerning the possible artists that will bring their work into VR through this partnership, "We are planning to bring quite a few acts to the platform…All LiveNation events are possible candidates and there will be some very big names included.  We're planning the slate now."
Just a cursory glance at LiveNation's current stable of artists demonstrates just how impactful these broadcasts could be; if indeed NextVR is shooting for the stars.
Beyonce, Drake, Rihanna, Guns n Roses, Van Morrison, Selena Gomez, and Coldplay are just a few of the "big name" artists that book tours through the site and are therefore fair game for these experiences according to Cole.
In its release, NextVR also mentions that these shows will take advantage of a proprietary audio platform that, according to Cole, "Hosts a first-of-it's-kind spatial audio live mixing suite.  This proprietary mixing technique combines binaural sound samples at each camera position with spatialized sound sources in realtime."
Cole declined to comment on what, if any, revenue sharing system exists between NextVR and LiveNation for these events. He did, however, make it clear that, "Initially – all programming will be free.  Pay-for-view programs will likely follow."