I'm not well-versed in Chinese mythology, but even I've heard of the Monkey King, otherwise known as Sun Wukong. Most notably, I know about his appearance in the 16th century novel, Journey to the West. This is of course the premise of Monkey King, a new cinematic VR series in development by Digital Domain.
Although, this isn't the first digital adaptation of the story. In fact, a criminally underappreciated video game was made that's loosely based on Sun Wukong and his journey called Enslaved: Odyssey to the West, developed by Ninja Theory and released in 2010 for the PC, PS3, and Xbox 360.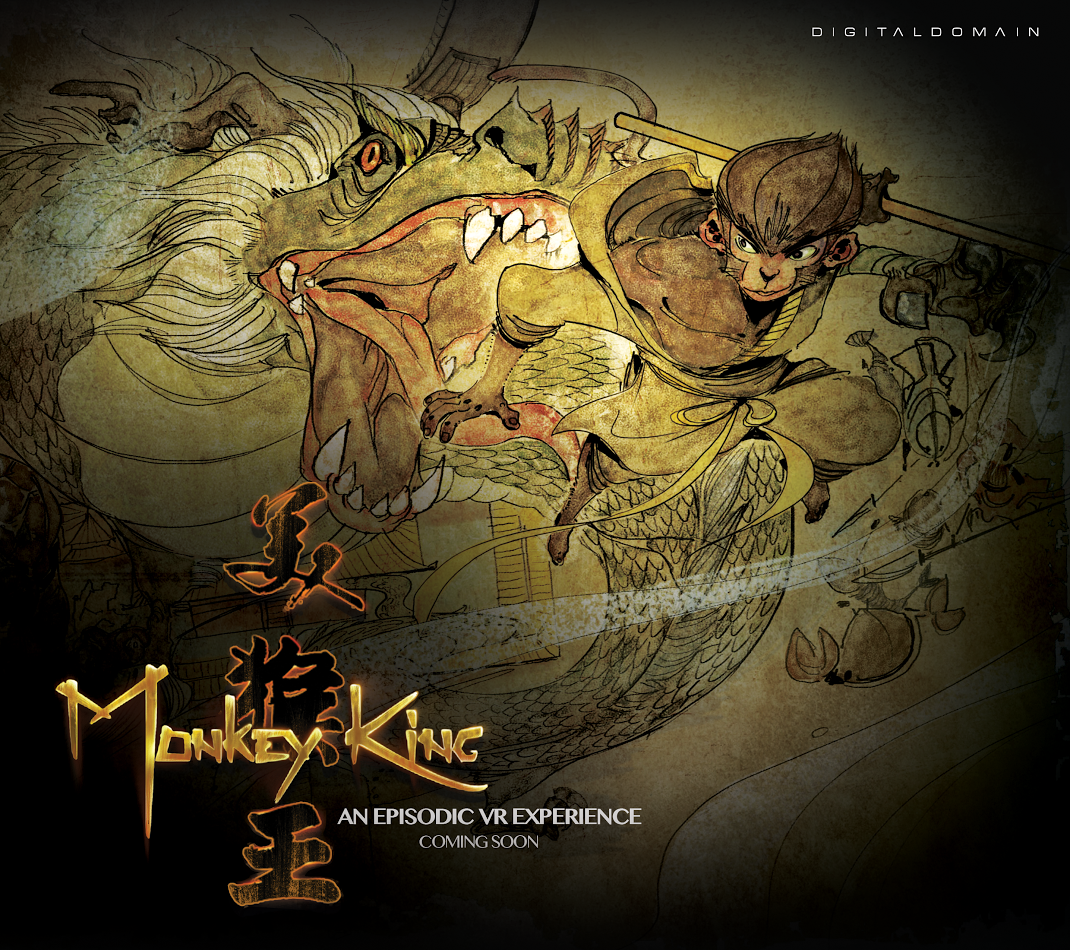 We don't know much about the experience yet, but it's more than just a passive 360-degree video it seems. The studio has made headlines in the past for acquiring renowned content studios and announcing big partnerships, such as with Dreamworks. This episodic tale will mark Digital Domain's first original content produced in-house.
"It's our pleasure to work with Digital Domain to unveil its sneak preview of Monkey King," said Mr. Raymond Pao, Vice President, VR New Technology, HTC in a prepared statement.  "The renowned artists at Digital Domain bring imagination to life in stunning detail, and high-quality content like the 'Monkey King' experience will inspire consumers to make VR entertainment a part of their everyday lives. We believe that computer-generated experiences like Monkey King'will help usher the entertainment industry into a new era, bringing immersive visual experiences to captivated audiences."
A preview of the Monkey King experience is on display at CES 2017 this week at the Alsace Ballroom in the Wynn Hotel, on Qualcomm Virtual Reality Concept designs powered by Snapdragon 835 at the Qualcomm Technologies booth in the Central Hall of the Las Vegas Convention Center, and will be shown  with Dacuda's inside-out tracking for room-scale, mobile VR technology in the ZEISS booth of the Las Vegas Convention Center.
You can find more information about Monkey King on the official Digital Domain website soon.