The minimum age for Quest 2 will be reduced later this year, and it will also apply to Quest 3.
Currently Meta's terms state its headsets "must not be used by children under 13". Later this year, that minimum age will reduce to 10 for Quest 2 & 3.
Meta says Quest accounts for children aged 10, 11, or 12 will have to be set up and managed by a parent through a specific new interface.
The parent will be able to control which apps these preteen accounts can and can't access, as well as set time limits for headset usage, and preteen accounts will only be recommended titles rated for their age by the ESRB and IARC.
When the child turns 13 their account will become a teen account, managed by the child but still having Meta's existing parental controls.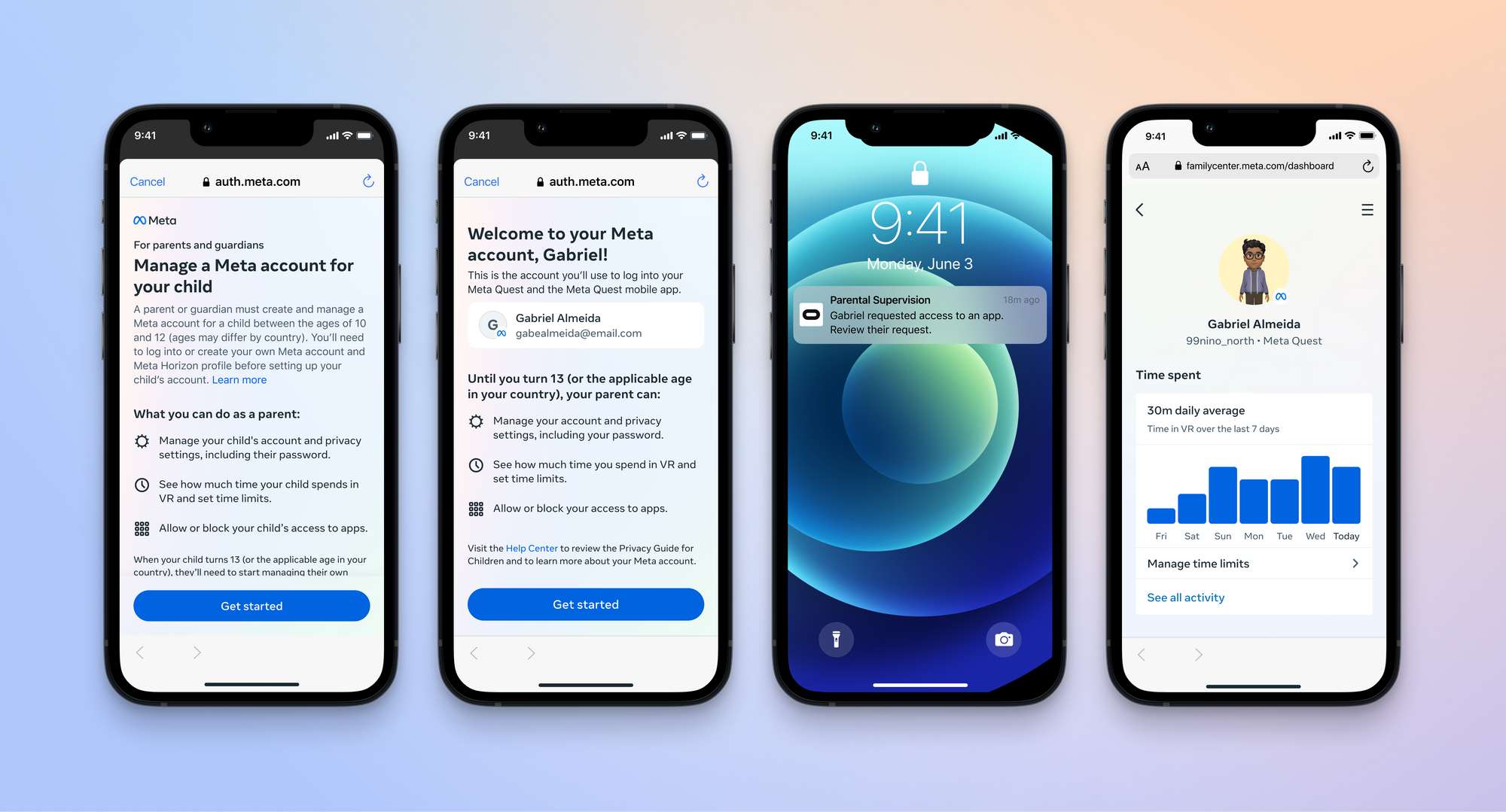 Preteen accounts will have their social profile set to private by default, Meta says, so the child or parent will have to approve any new followers.
Meta notes that its own Horizon Worlds social VR platform will remain 13+, unavailable to preteens.
Meta may be preparing to market Quest 3 towards a younger age group than it did with previous Quests, hoping to be a holiday gift of choice for millions of children later this year. While the headset's $500 price is a steep rise over Quest 2, its slimmer design should make it more suitable for children's smaller heads, and built-in parental controls could be what's needed to convince some parents previously holding out because of safeguarding concerns.
Information about what happens when the child turns 13 was added to this article shortly after publication.