Earlier in the week LucidCam announced the fulfillment of a $2.1 million round of fundraising for a 180 degree stereoscopic photo/video camera the size of a glasses case.
In addition to the cash, the company also revealed that it is entering into a partnership with Wistron – a top 5 global company ODM (Original Design Manufacturing) company based in Taiwan.
Both the investment and the partnership are being undertaken in order to enable LucidCam to finally bring a device that was previously funded through Indiegogo to the mass marketplace.
We reached out to Han Jin, LucidCam's founder and CEO, via email. Jin is a Berkeley graduated engineer and lecturer with past experience at Sandisk and a host of other startups. He was able to provide answers to a few burning questions concerning the LucidCam's design, production, pricing, and shipping.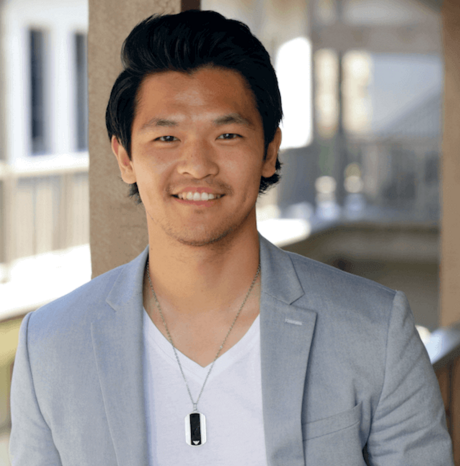 UploadVR: Why do you believe that 180 degree stereoscopic camera in this form factor is something a mass market would want?
Jin: According to Steve Jobs, consumer education of completely new products has a huge risk due to the go-to-market strategy. Therefore, Apple introduces products which have reference points to their previous design, since consumers are already used to them such as their iPad, which they called just a big iPhone.
We embrace the go-to-market strategy to bring VR products to life, because our form factor reminds consumers of normal digital cameras or GoPro which gives them a great reference point to think about when using. However, we designed our product to be scalable into different directions such as 360, AR or live stream, because when the consumer starts to actually get used and understand VR, they will see what additional ways of using our camera can be.
UploadVR: What's the main difference between being an Indiegogo funded company and an Angel funded company?
Jin: Being an Indiegogo funded company means for a startup to take on debts and high risks, as most of the time you are selling your products on crowdfunding platforms at cost and with a time limit. Often those campaigns underestimate the actual cost of ramping up manufacturing. Even if they sell their products at margin, the additional margin has to be at least 4-5 times the cost in order to finance the manufacturing and logistics, excluding the manpower needed to develop the product.
Being an Angel funded company, you are facing the risk of selling parts of your company early and losing control, but you will have reduced pressure on manufacturing as you can scale with the cash which comes in. However, you may be working on something for years which investors love, but nobody actually would buy.
Therefore I believe that it is critical, especially for hardware startups, to find a balance between both. Understand your risk of crowdfunding you take and gain the most from the customer feedback and complement it with the right amount of angel funding to go to manufacturing.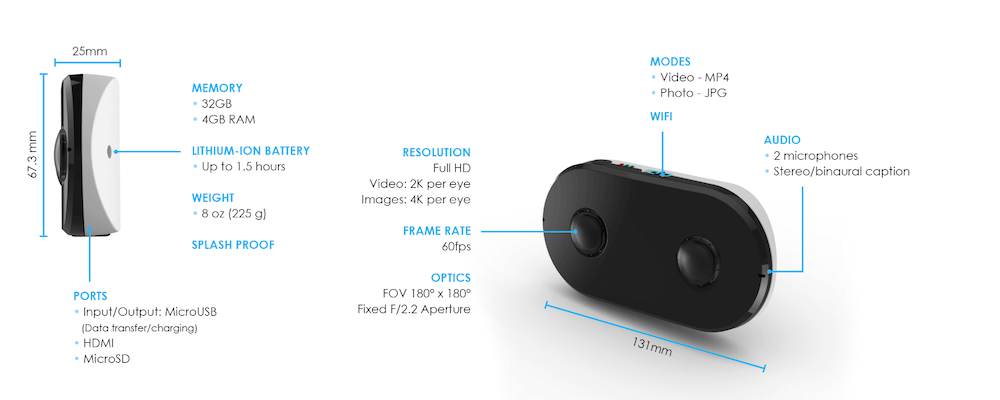 UploadVR: How will this $2.1 million impact operations and scale for LucidVR?
Jin: Operations and scale will obviously increase, but there are different ways how to scale operations. We decided to go through a partnership, because cash is not the most optimal way to deliver a product. Sometimes you could have lots of cash, but no expertise. So would be spending all the cash into making mistakes. We decided to add expertise with the manufacturing partnership which makes the $2.1M a stronger cash investment, than a startup which still needs to figure out that by themselves.
UploadVR: Do you still anticipate a late 2016 ship date for consumer models of the camera?
Jin: Yes
UploadVR: What will pricing be for the camera? Is the current pre-order price of $399 going to change at all when mass production begins?
Jin: The current pre-order price reflects us taking risk to manufacture at cost, but we believe that technology will be able to catch up fast enough to reduce prices over time and over scale. If my vision pans out, then no matter if our VR camera or other VR cameras hit the consumer market at scale will drive manufacturing adoption leading to better turn key solutions which will drive down prices drastically. That means right now it is almost impossible to build 3D 360 VR cameras below $400-500, but if more VR cameras come out either 2D or 3D, better cross usage of components and camera module turn key solutions will be available leading to overall lower BOM costs.