Even when René Pinnell launched Kaleidoscope's virtual reality festival in 2015, his vision had always been to build a funding platform to help independent VR creators and studios raise money for their original VR projects. Now that day is here. Today Kaleidoscope officially launched its invitation-only marketplace, limited to 500 members, where VR industry leaders can get a first-look at new virtual reality films, games and experiences available for pre-sales, licensing, and other partnership opportunities.
A small number of leaders from the VR entertainment industry can apply to join Kaleidoscope's hand-selected platform, which is launching with many of the most innovative projects from Sundance, Tribeca, and IndieCade as well as new work from established studios like Baobab and rising stars such as Eliza McNitt, Arnaud Colinart, and Arjan van Meerten. If selected, funders will pay $199/month to get a first look at curated projects from top artists; access to Kaleidoscope's growing library of over 100 titles ready for licensing, distribution, and location-based exhibitions; invitations to private events where select members demo and review new VR projects; and the opportunity to network and collaborate with important artists and innovators.
Kaleidoscope is also offering its members white glove service – from custom curation to content bundling to personal introductions that help members form high-impact relationships that push their businesses forward.
Part of the monthly fee also goes to supporting independent artists from diverse backgrounds whose work tackles difficult subjects and advances virtual reality as an art form.
"The biggest challenge to the future of virtual reality is funding," said Pinnell, co-founder and CEO of Kaleidoscope. "And we want to solve that problem. It's a chicken-egg situation. Artists need funding to make killer content and funders need to prove there is a massive consumer market to sell to in order to justify their investment."
Pinnell sees a future where clunky VR headsets shrink to the size of ordinary glasses and virtual reality overtakes traditional gaming, film, and TV as the dominant form of entertainment. And this future is coming sooner than many realize.
Within 12 to 24 months the next generation of VR hardware will hit the market with major improvements in terms of both quality and price. "That's why the industry needs to rally around funding content now. It takes 12 to 24 months to produce high quality VR films, games, and experiences. We need to fund projects today so that when the next generation of hardware is released we have a deep library of amazing content ready to go. Only then will the industry take off," said Pinnell.
Marketplaces are notoriously difficult to establish which is why Kaleidoscope spent two years building up credibility with top VR creators and funding sources through its events, and by executive producing some high profile projects, such as APEX, Testimony, and Mad God, as well as organizing a successful content accelerator with Oculus called DevLab. A month-long program, DevLab selected leading VR artists from around the world to incubate new work, explore new ideas, and create the next wave of great virtual reality experiences. More recently, Kaleidoscope teamed up with 1stAveMachine to help VR artists find brands to fund their work.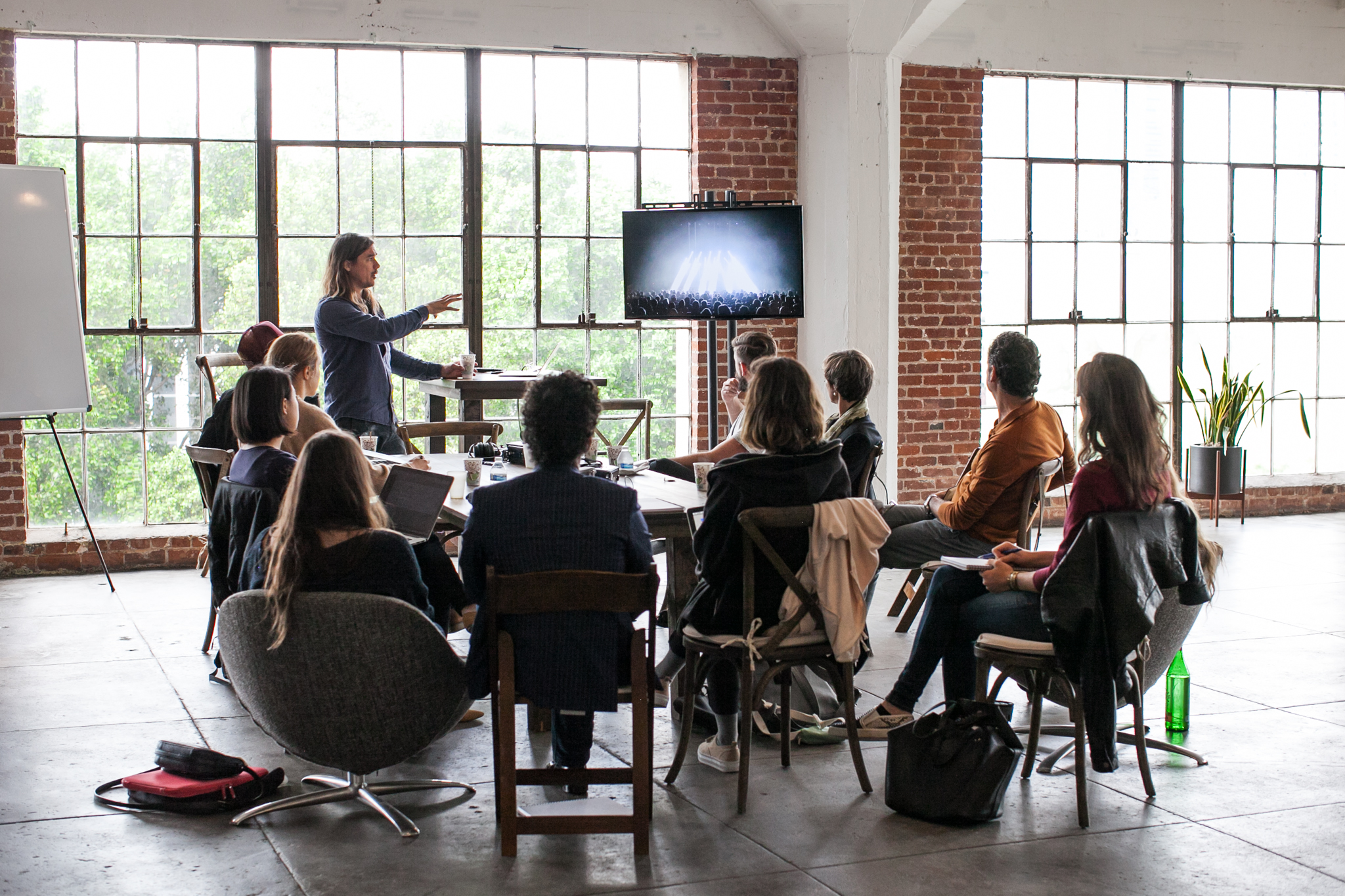 There is money to be made by investing in virtual reality. The market for VR is projected to hit $25 billion by 2021. The challenge is that VR production costs are still very expensive, with even a modest project costing somewhere between $5,000 and $10,000 per minute.
Kaleidoscope has identified 120 different sources of potential financing, from companies like Facebook, Google, and HTC, as well as emerging sources such as Viacom, IMAX, Wevr, Within, Arte, Starbreeze and many more. These are the companies who are building VR hardware, VR software, VR distribution platforms, VR arcades, and VR cinemas and fund content to establish themselves as major players in this new entertainment landscape.
The role of Kaleidoscope is to get all of these industry players on one platform to better coordinate their support for talented VR creators and studios.
For further information regarding Kaleidoscope please visit: https://kaleidoscope.fund/
---
This is sponsored content which has been produced by Kaleidoscope.