Visor will also have hand & eye tracking, Immersed announced.
Immersed currently offers a free app for Meta Quest, Vive Focus 3, and Pico 4 that shows your PC monitors in VR and lets you spawn entirely virtual extra monitors, for up to 5 monitors in total.
The startup revealed Visor last week, describing it as an ultra-compact headset with 4K per eye OLED microdisplays, inside-out tracking, and HD color passthrough that will release in 2024 with support for Windows, Mac, and Linux.
Visor is the result of a "strategic collaboration" with Qualcomm on the device side, Intel on the PC side, and an "undisclosed AR/VR tech giant" that will be revealed later this year.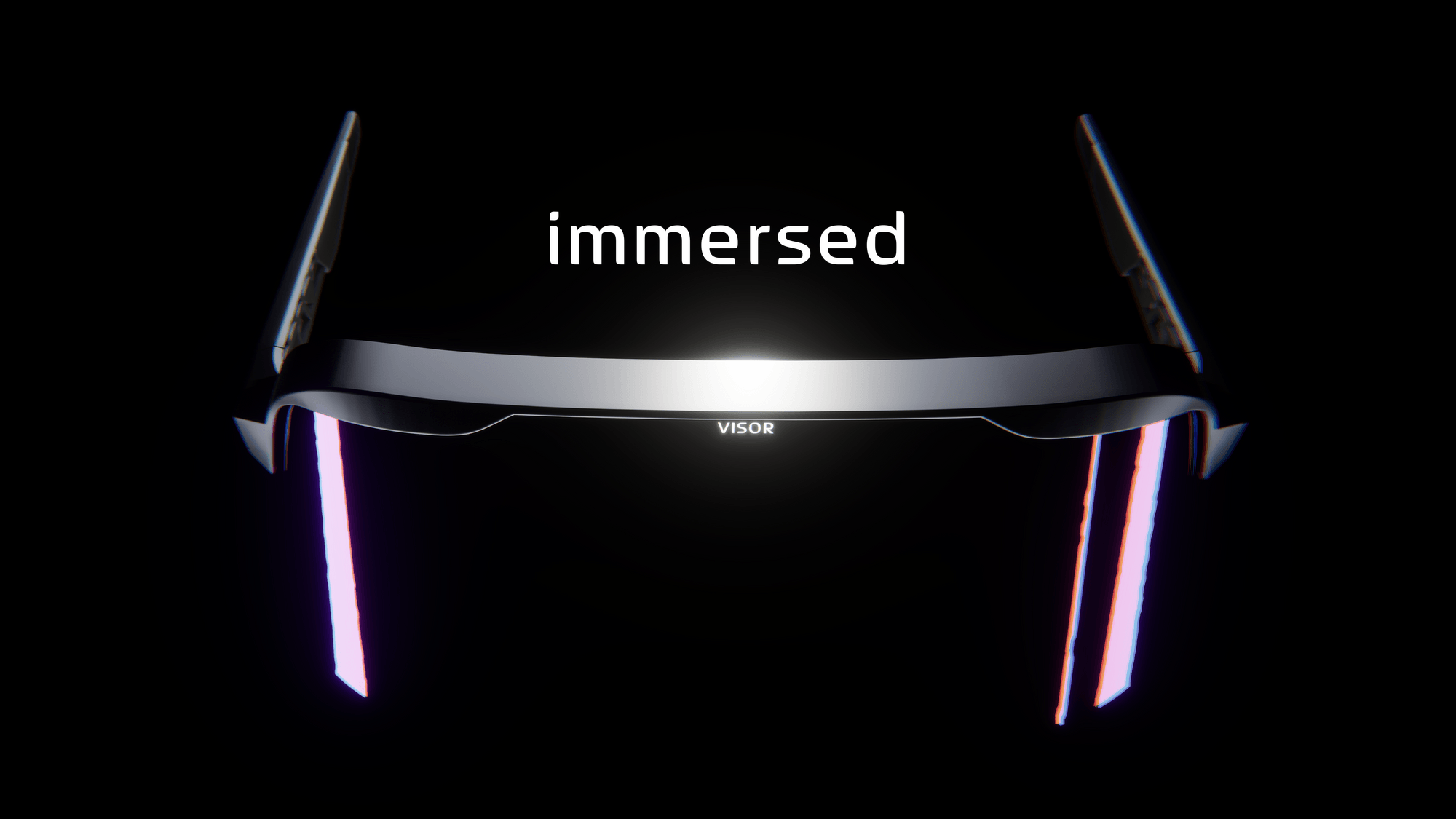 This week Immersed revealed Visor will have eye tracking, and shared a render of the lenses showing the infrared LEDs that illuminate your pupils for the internal eye tracking cameras. The startup also announced Visor will have hand tracking built-in.
Together, Immersed says these technologies will be used for a gaze and pinch interaction system similar to Apple Vision Pro.
Invitations to pre-order Visor will be sent out later this year. Immersed says it will announce the price in the coming weeks - so far it has only said it will be less than the $3500 Apple Vision Pro.