HTC Vive announced it is partnering with Paul Mitchell Neon Supergirl Pro for female-focused VR programming and activities during the 3-day Supergirl Pro festival in Oceanside, California.
Supergirl Pro, which takes place July 28th through July 30th, focuses on female empowerment for women in sports, entertainment, education, and culture. Vive will be delivering some immersive entertainment at the festival, but it will also show how women are already heavily involved in the tech industry and esports.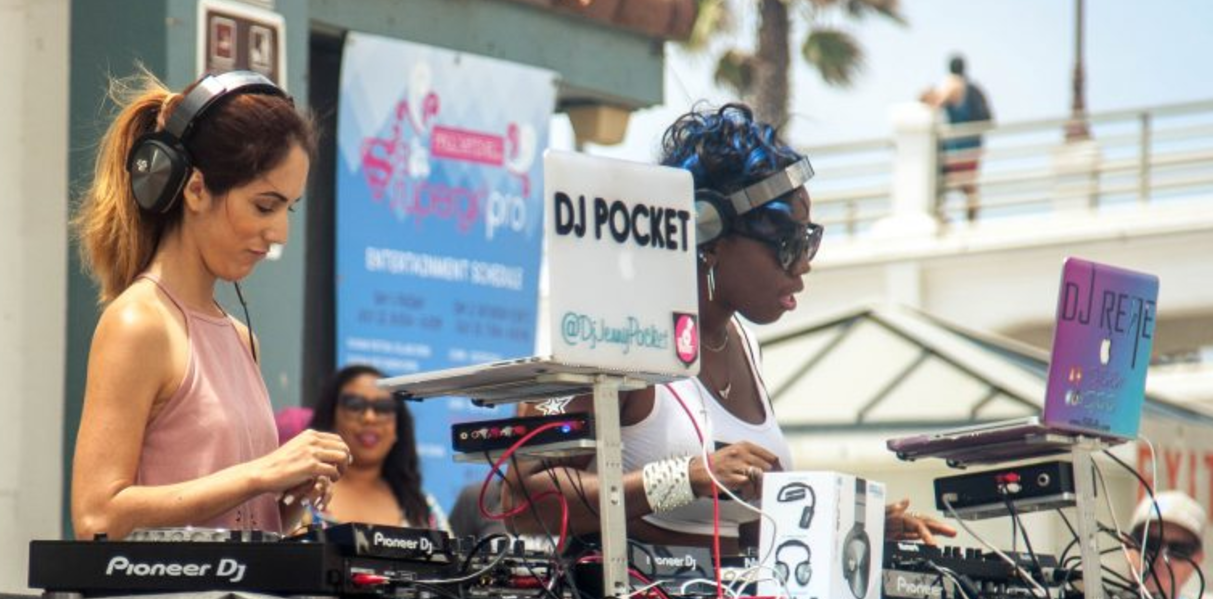 Vive will be hosting 3 specific events at Supergirl Pro: A "Gamers vs Surfers" VR competition, a Women in VR panel, and various VR exhibits on display at the festival.
The Gamers vs Surfers VR Challenge takes place today on the Oceanside Pier. Gamers will take on professional surfers in Sprint Vector and it will be live-streamed on the SupergirlGP Twitch channel. The winning team will receive a $1,000 donation to a charity of their choice. The Women in VR Panel is at 11 a.m. on Saturday and will include the following moderator and panelists:
Lynne Cheng – Moderator
Ryan Pulliam – Co-Founder/CMO, Specular
Sally-Anne Kellaway – Creative Director, OSSIC
Carrie Shaw – CEO, Embodied Labs
Wanda Meloni – CEO, M2 Insights
As far as the VR exhibits around the festival, there's a VR Free Play space at the event's Festival Village and there will be VIP experiences for surfers, esports gamers, musicians, DJs, skateboarders, celebrities and influencers in the Athlete's Lounge and VIP Tower.
"This is a perfect addition to the event given the Supergirl Pro's core mission of providing opportunities for women in typically male-dominated industries," said Rick Bratman, CEO of ASA Entertainment which manages the Supergirl Pro event. "It's an important initiative given the lack of equal opportunities for women in VR and the empowerment represented by the Supergirl Pro brand is the perfect background from which to support this movement."
The Paul Mitchell Neon Supergirl Pro will run from 9 a.m. to 6 p.m. from Friday, July 28 through Sunday, July 30 and you can find more information on the official website.