Google's JUMP team is announcing a new, virtual reality camera today that is smaller and lighter than its predecessors. The new unit is being positioned as an affordable, portable, easy to use system that will allow creators to make high quality 360 videos more easily.
This new camera was built in partnership with YI technologies. It is known as the YI Halo and Google is referring to it as the "next generation" for its JUMP platform.
The Halo combines 17 4k YI Action cameras into a ring. One of these is called the "Up" camera and faces the sky in the center of the circle of cameras to capture what's above the viewer. The entire rig weighs less than eight pounds.
In addition to the hardware, the Halo will also be able to take advantage of Google's cloud stitching technology.
The meticulous process of interweaving the feeds of so many high-end cameras is time consuming and third-party stitching companies can charge thousands of dollars per minute for completed footage. According to Google, however, the JUMP Assembler, can complete the stitching automatically using massive server farms and deliver "seamless, artifact-free stitches," to creators in just a few hours.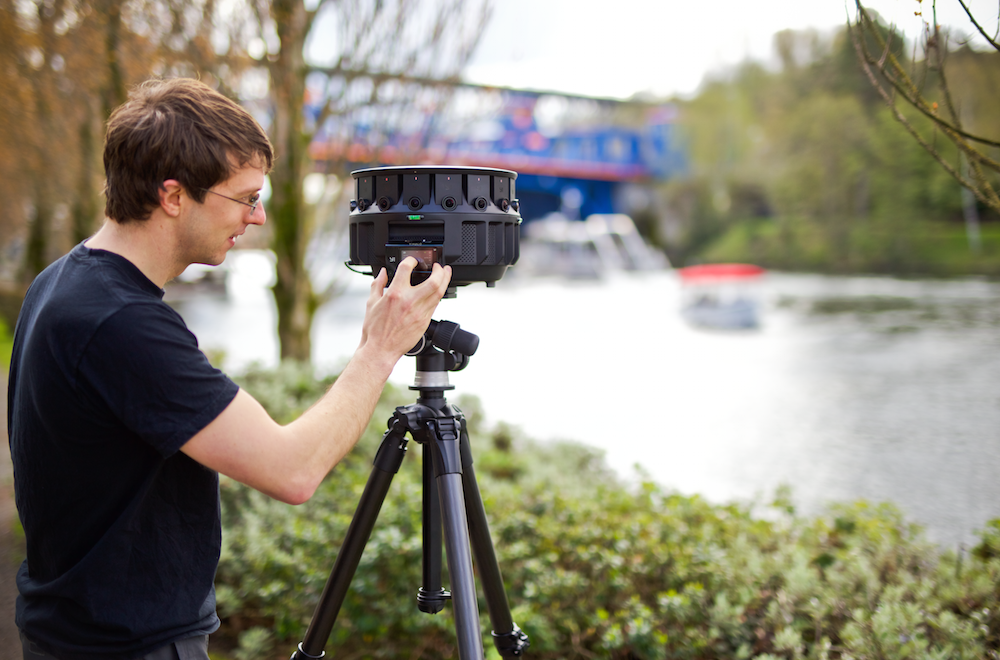 Google is also announcing Jump Start — a program that will provide qualified creators with free units to use on their 360 projects.
According to Google:
"To get Jump cameras into the hands of more filmmakers than ever before, today we're also announcing Jump Start. Jump Start gives selected filmmakers both free access to a Jump camera and free unlimited use of the Jump Assembler for their VR film. Over the next year, the program will give over 100 creators these tools and enable them to make their vision a reality.
Applications for the Jump Start program are open today. Interested filmmakers have until May 22nd to apply.
The announcement comes a week after Facebook revealed plans for its own camera that pushes 360 filmmaking a lot further technically than the Halo. Facebook's x24 and x6 VR cameras are capable of creating three dimensional footage that a user can actually walk around in and explore with six degrees of freedom.
When asked if Google would be making an effort to match this sort of technology, a spokesperson responded that the JUMP team "has a roadmap" for new products, but won't be making any announcements until they have something finalized.