Samsung's very own smartwatch, the Gear S2, can now be paired with the company's Gear VR headset for some basic functionality.
A recent update to the watch's software allows you to pair up the wearable with the smartphone-based headset. A press release noted you could use the watch to "interact with VR content", though we weren't quite sure what this meant.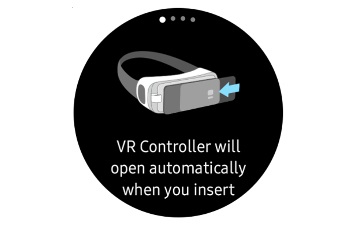 We reached out to Samsung who provided the following statement: "The Gear S2 is compatible with the Gear VR. The Gear S2 replicates the buttons on the side of the VR (Go back, Home) making it easier to use but you cannot use the Gear S2 to actually move the content like the VR controller."
So it sounds like the watch simply serves as a substitute for the two buttons located next to the Gear's onboard touchpad, but won't let you actually control VR experiences. It's hardly a system-selling feature, but could have its uses if you already own the watch and aren't using a motion controller for your Gear (though you definitely should be).