17 days to go until the launch of PlayStation VR! We're counting down to the release of Sony's VR headset on October 13th by highlighting one game a day for its anticipated release. Today we're looking at what's new for one of the headset's biggest launch titles, EVE: Valkyrie.
—
By this point, if you're reading this site, you're probably well aware of what EVE: Valkyrie is. Heck, you might well already be a decorated pilot in the Oculus Rift version of CCP Games' flagship VR title, which we loved. But even if you've seen everything this multiplayer dogfighter currently has to offer there's going to be a lot of reasons to jump back into it when the PlayStation VR version arrives on PlayStation 4 next month.
https://youtu.be/iJdrDcJ00pE
For those that really don't know, Valkyrie is a multiplayer spin-off of CCP's popular MMO, EVE Online. It takes that intense space combat of that main game and refines it into a VR experience in which two teams attempt to blast each other out of existence. It's one of VR's oldest titles, having first been announced for the Oculus Rift back in 2013 and even appearing at the reveal event for PlayStation VR itself in early 2014. Players have been piloting ships ever since its initial launch back in March 2016, and the console version is right around the corner.
Before the PS VR edition release on October 13th, though, there's a big update in store for October 10th. Headlining this free patch is cross-platform support. This means that, when you get Valkyrie on PS4, you'll be able to take on PC players inside their Oculus Rifts. Later on in the year you should also be able to face HTC Vive players.
Another big addition is a new co-op mode in which you can invite friends to fight off waves of AI enemies. Doing so will still earn you XP, allowing you to level up without having to go online. CCP has also added two new single player missions that reveal more of the game's backstory and let them take on AI opponents by themselves.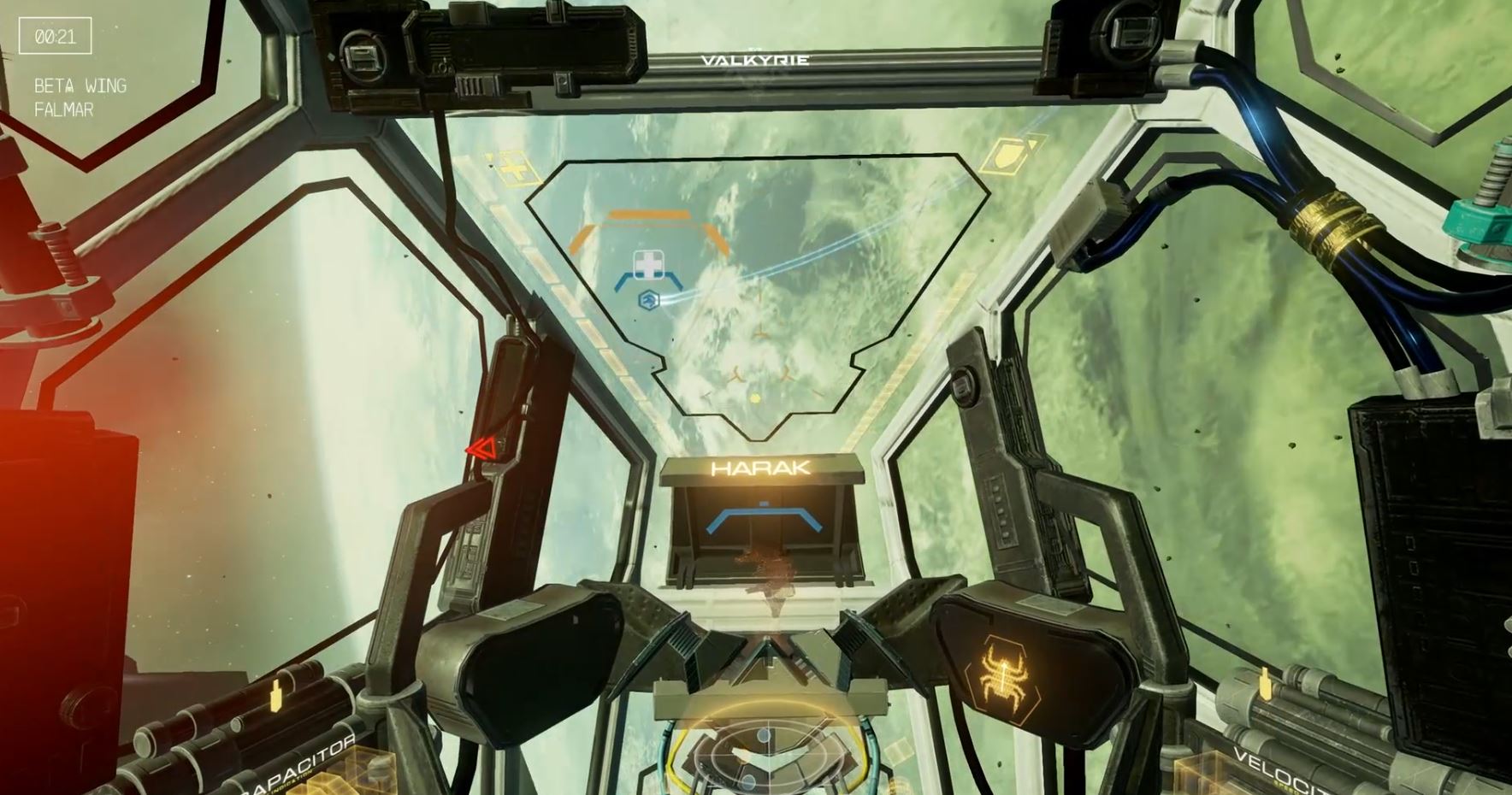 Elsewhere, the developer is adding new Daily Challenges, a communications wheel for quickly talking to teammates, a new stat-tracking menu, more customization options for ships and many other tweaks and fixes to improve your experience. If you're looking for some multiplayer action when you pick up your PS VR in just over two weeks' time, then EVE: Valkyrie is something you'll definitely want to check out.
It helps that we've gone hands-on with the PS VR version of the game recently and found that it's shaping up very nicely. And if you can't get enough of the EVE universe in VR then don't forget that enjoyable gallery shooter, Gunjack, is also on its way to PS VR for launch day.
50 DAYS OF PS VR COUNTDOWN