13 days to go until the launch of PlayStation VR! We're counting down to the release of Sony's VR headset on October 13th by highlighting one game a day for its anticipated release. Today we're checking out what could be one of the first games you'll want to play with friends, The Playroom VR.
The Playroom VR is a collection of six mini-games, most of which are designed to prove that virtual reality can be a lot of fun as a group experience. It also happens to be one of the titles I am most excited to play on PS VR.
The six games and experiences included with what should be a 2 GB download are called Robot Rescue, Monster Escape, Cat & Mouse, Ghost House, Wanted and Mini Bots. They were narrowed down from more than 40 prototypes built over the course of 18 months of development. Most of these mini-games are designed to be easy to learn and involve friends and family in your living room just like a game of Mario Party. Only one player goes into VR while other players see a different view up on the TV, for either cooperative or competitive games. A couple of the games have solo modes too, but the multiplayer is designed to be used with as little as a single DualShock 4 controller and PS VR headset.
In one of the games we tried earlier this year, Cat & Mouse, the player in VR is a cat hiding behind a curtain in the kitchen, ready to pounce on some mice trying to steal cheese nearby. The only problem is the cat can only pounce while the mice are moving. So the players outside VR (trying to make away with cheese) carefully watch the player inside VR for any sudden movements. As a fun little feature, the voice of the VR character changes in response to your prompts in the headset's microphone.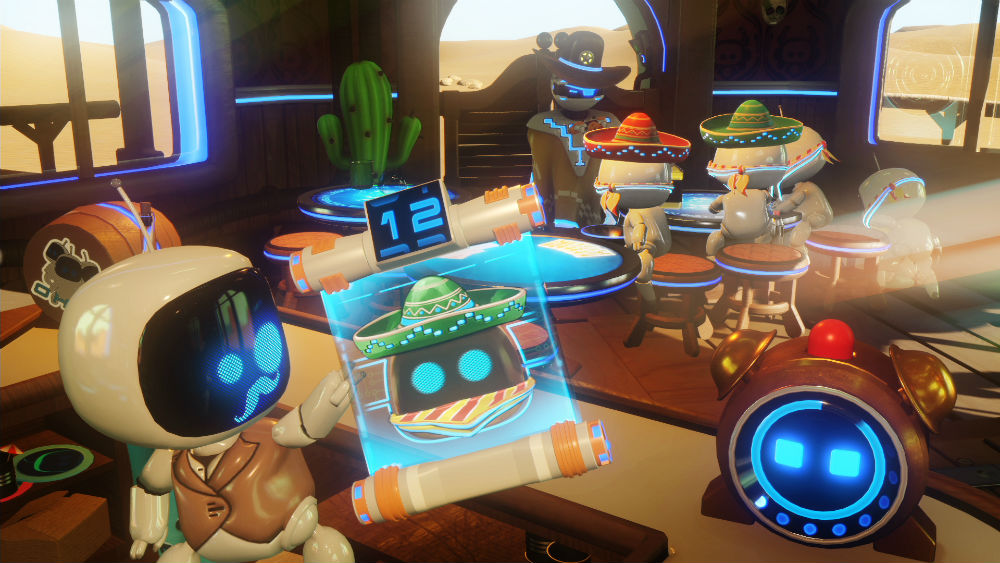 With both competitive and collaborative games as part of this collection, The Playroom VR is likely to be a must-play experience and likely one of the first things you can try with friends and family on PlayStation VR. The number of VR games with multiplayer is very limited in general, with Keep Talking And Nobody Explodes being one of the notable exceptions. Keep Talking is also one of the most successful titles ever developed with VR in mind, as it become a viral hit for traditional screens too. The Playroom VR is likely to create those same moments of tension, with a game like Wanted requiring players to communicate very efficiently.
The Playroom VR is being released as a free download to PS VR owners and we can't wait to get our hands on it.
50 DAYS OF PS VR COUNTDOWN