Yesterday we reported on the announcement of Project Boundary, a new FPS for PlayStation VR from a Chinese developer. As is turns out, it's far from the only PS VR title being developed in Asia.
At its Hong Kong press conference today, Sony Interactive Entertainment revealed a total of 13 new titles coming to the anticipated headset, all of which are in the works at Asian studios. The games were announced one after the other with little information on any of them, though a sizzle trailer that can be seen towards the end of the livestream did at least provide a very quick glimpse at a handful of them.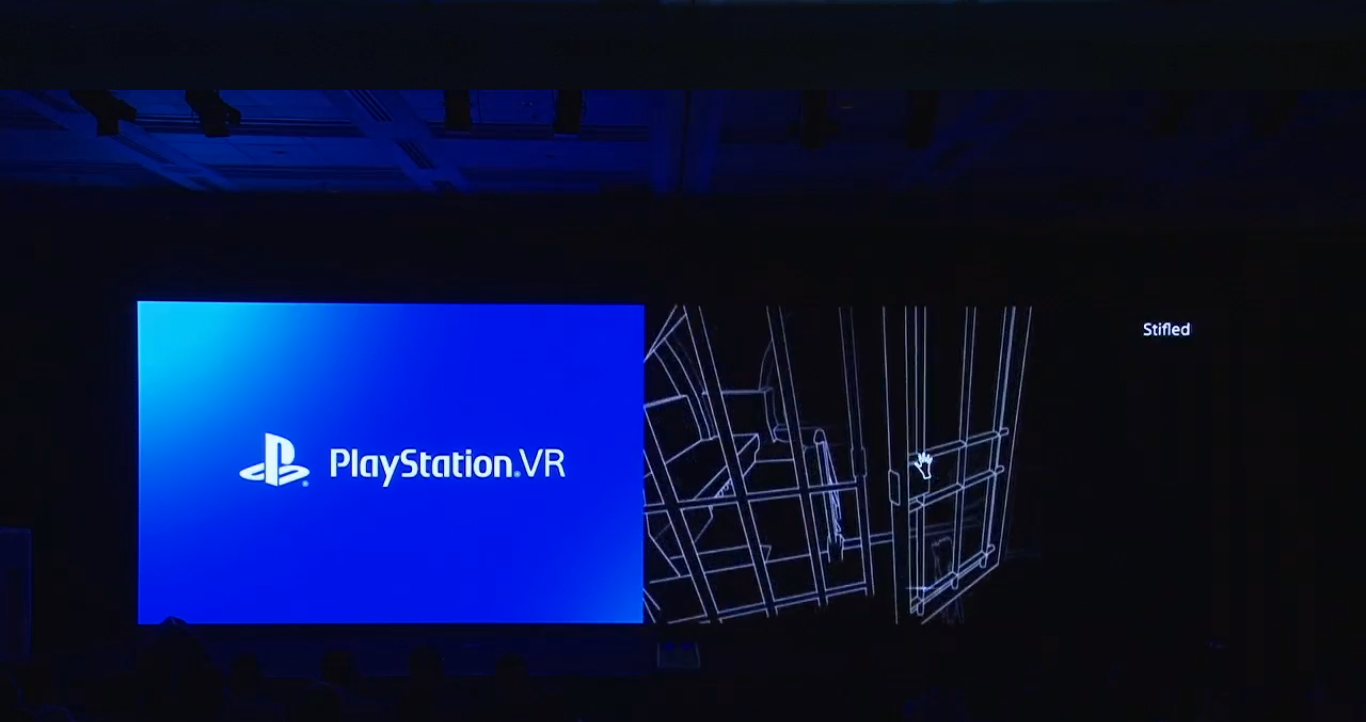 The first game announced Stifled from a studio in Singapore. Based on a few seconds of gameplay, the title carries a striking black and white art style and appears to be played from a first-person perspective. Following that, three games from Taiwanese developers were revealed: a god sim named O! My Gensis VR, a Mars exploration game named Unearthing Mars, and one that remains mysterious named The Occasional Encounter.
Korean developers were next, debuting a game that's already out on Gear VR, Mortal Blitz VR, and another unrevealed title in The School: Swan Song. China has by far the biggest number of reveals, though. Ace Banana appears to be a colorful VR shooting game, Mixip could be some sort of space flight adventure, Pixel Gear looked like a cross between Minecraft and an FPS, and both Dying Reborn and Weeping Doll both look to be horror titles. Both Kill X VR and Phantom World were announced but remain unrevealed.
As announced yesterday, PlayStation VR will be launching in China on October 13th, and the conference confirmed that it will also come to other Asian territories on that date. It's expected to have fewer games than other territories, though, with around 20 hitting between October and December compared to the 50 in US and Europe. It's not yet been confirmed if the games announced today will be coming to other regions, but we certainly hope they do.