An unexpected message appearing on the Xbox Series X/S platform may allude to possible VR support for the consoles in the future.
Update: Microsft has reportedly debunked today's message. Axios' Stephen Totilo tweeted that Microsoft representatives had told him: "The copy in this error message is inaccurate due to a localization bug. VR for console is not a focus for us at this time." The mystery of Microsoft's Xbox VR support persists. 
Original Story: IGN Italy is reporting (and thanks to Ilja Z for point it out) that, when trying to install the new Xbox Wireless Headset on the platform, they were greeted with a message that translates from Italian to: "An update for the VR headset is available" with additional text telling users to "Update VR headset". The report includes an image, which we've posted below. The report only specifies that the message appears on the "Xbox Series X/S operating system, and doesn't specify why device is being used.
We've reached out to Microsoft to clarify the message.
Xbox VR Support May Have Leaked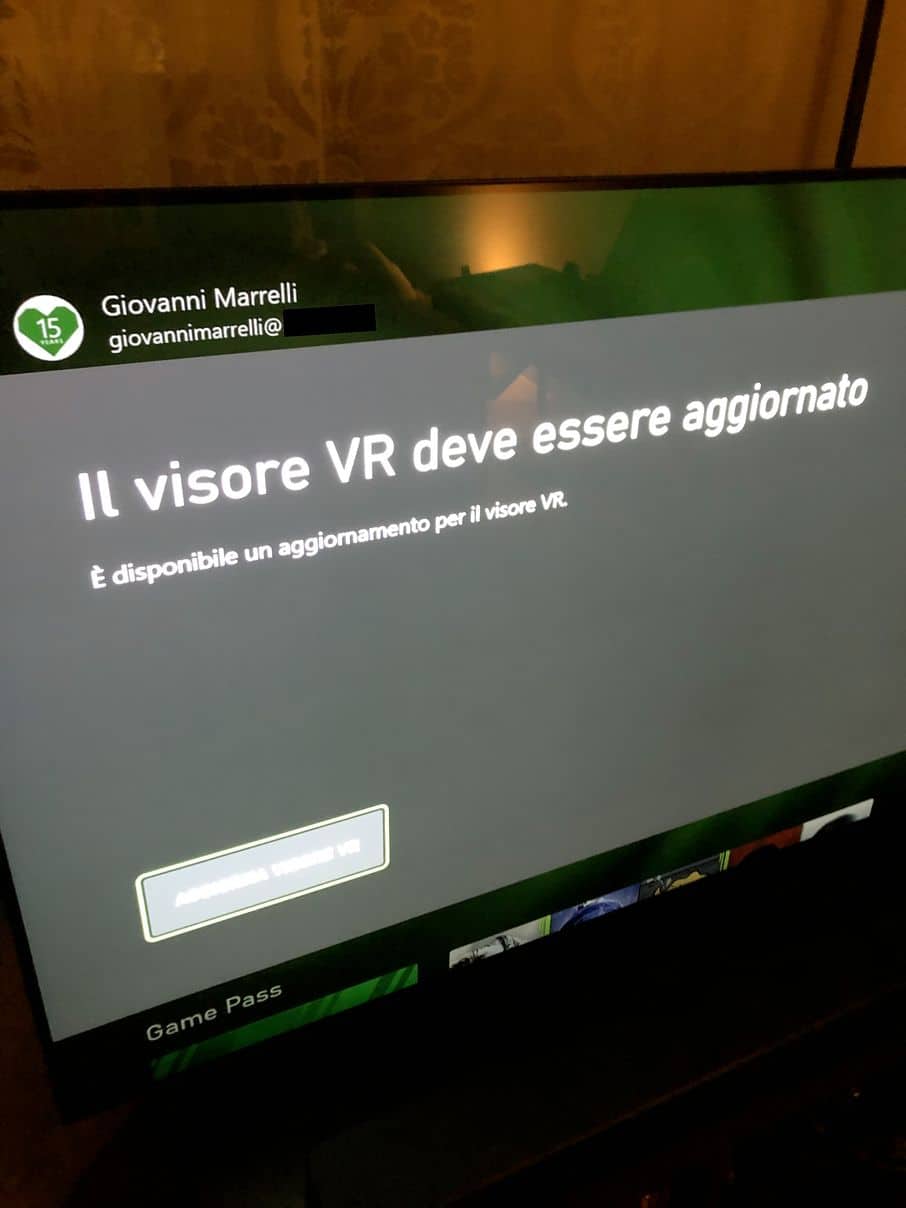 Could Microsoft have just leaked VR support for Xbox? Perhaps, but it's also very possible it's erroneous wording on Microsoft's part and that the 'VR' part is a typo. The term headset can be interchangeable between VR and audio headphones, after all.
Still, Microsoft's Xbox VR plans have been a mystery for some time. At one point the company stated that its upgraded Xbox One, the Xbox One X, could support "high fidelity VR", but the device shipped without any such support. In the run up to launch of the Series X/S, Xbox boss Phil Spencer said that the consoles wouldn't support VR, but did hope that it would one day be a "no brainer" to include the feature.
Over in the PC space, Microsoft produces a line of Windows VR headsets in partnership with other companies, the most recent of which being the HP Reverb G2. A store listing did say the device supported the Xbox, but HP quickly debunked the claim, saying it had no plans for integration.
Still, with Oculus Quest 2 continuing to gain steam and Sony committing to a second generation of VR on PS5 – has Microsoft's attitude towards VR changed?