Mighty Coconut's 22nd course for Walkabout Mini Golf is a creepy haunted house drawn from the imaginations of the whole development team, and we'll have a 13 minute tour of Widow's Walkabout when it opens on October 19th.
Widow's Walkabout Spooky Tour
Here's Mighty Coconut's official description of the 18 hole course and its spooky mechanics:
Local legend says that the spooky old house on the cliff is haunted by a playful spirit who has possessed an eerie mini golf course like no other. Widow's Walkabout is the mysterious manor you've been waiting to sneak into… with fun surprises and hints to a secret story around every creaky, shadowy corner! Putt your way through the mesmerizing mechanics, phantasmal objects, Victorian architecture, and mischievous onlookers for a house of unending curiosities and supernatural shots.
Mighty Coconut seems to be finding success with a faster release schedule for Walkabout Mini Golf's paid add-on courses after company head Lucas Martell beefed up Walkabout's creative pipeline. The team works from concepts in VR with Gravity Sketch all the way to release with custom music, assets, and new gameplay ideas in each mini golf course. You can learn more about the design evolution in our ever-growing playlist with in-depth videos touring courses like Labyrinth, Myst, Upside Town, and Atlantis.
Mighty Coconut tells us there are no jump scares in Widow's Walkabout, but there are a few spooky bits and the studio says there are options in the menu to turn off certain elements. If you're curious whether Widow's Walkabout is appropriate for someone you know, though, our tour with senior art director Don Carson will be worth a watch.
Widow's Walkabout debuts October 19th for $3.99 as DLC add-on for VR's best mini golf game. Walkabout Mini Golf is available on all major VR platforms including the Quest Store, Steam Store, PlayStation Store and Pico.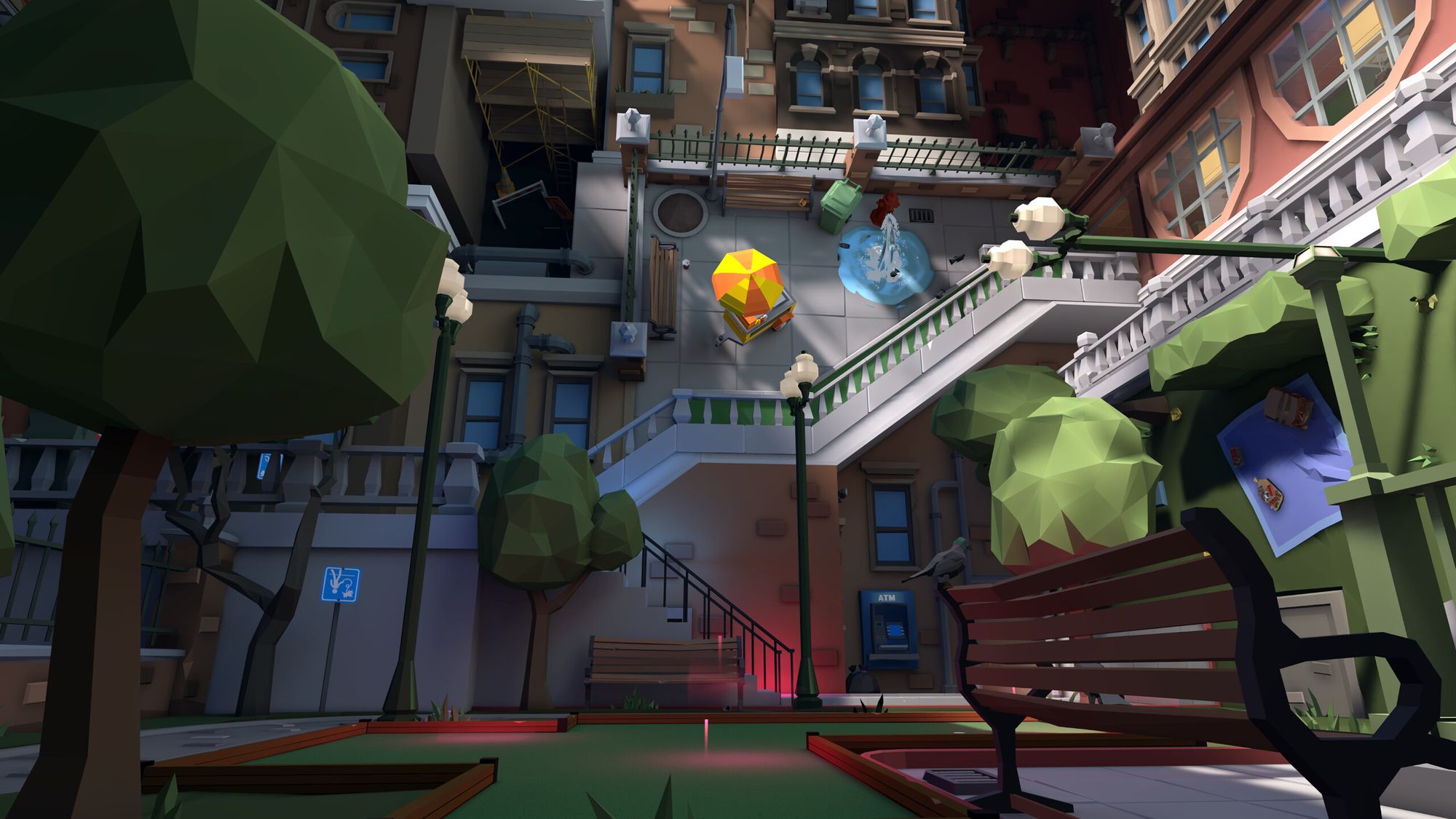 This article was published Oct 12 and updated for release on October 19th. Check out our tour of Widow's Walkabout and, if you're a fan of the game and have friends with a headset, it might be time to start planning a Halloween party around a Widow's Walkabout play session.