A new VR Cover Oculus Quest 2 Carrying Case is now available, and it's cheaper than Facebook's official offering.
The case costs $29 and fits not just the Quest 2 and its controllers but also includes room for the headset kitted out with at least some of VR Cover's other items, like the Facial Interface and Foam Replacement Set, Head Strap Foam Pad and XL Spacer. Take note, however, that Facebook's official Elite Straps and VR Cover's Quest 2 controller add-ons like the grips and protectors, won't fit inside the case. Check out some images below.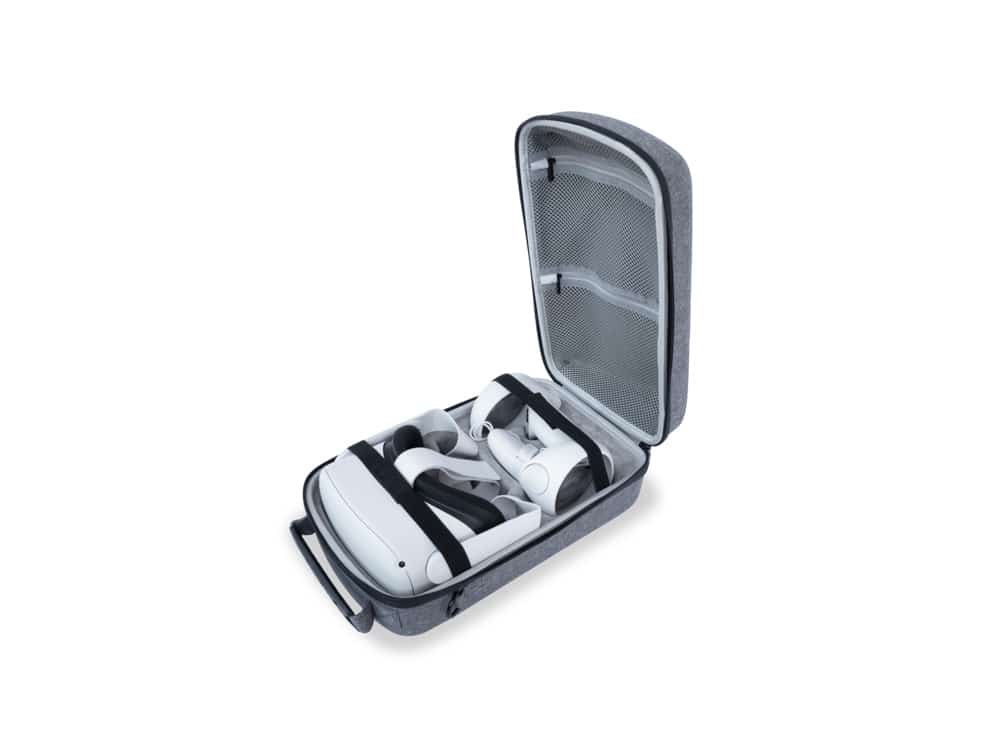 The Elite Straps do fit inside Facebook's alternative, so if you already have one of them, you're best off with that. In fact, you can only get the Elite Strap with Battery with the case bundled in. It's pricey at $129, but we think it's still one of the best purchases a Quest owner could make.
But if you don't then this case might be a good choice (though we haven't tried it out for ourselves just yet). The hard shell is covered in a nylon fabric and the interior is padded to protect. There are also extra pockets for other items to store and velcro straps keep the kit in place when moving around. A handle at the top helps you carry it.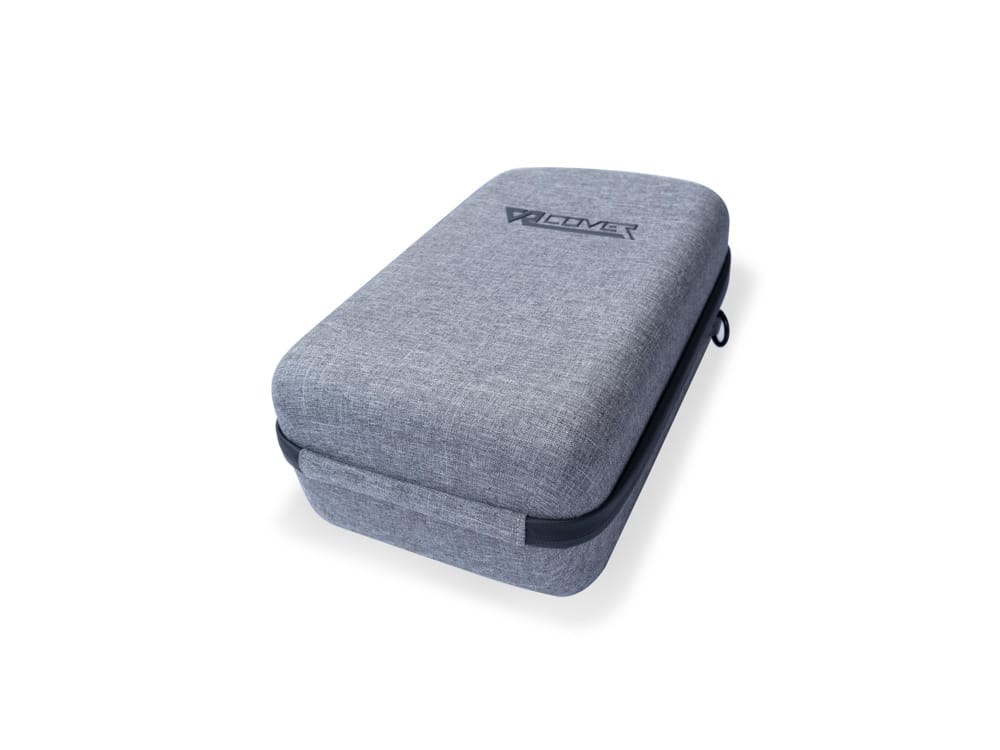 VR Cover's products have been selling out pretty quickly since Quest 2's launch, though the VR Cover Oculus Quest 2 Carrying Case is currently only sold in the US store – there's no sign of it on the European or worldwide stores just yet.
Will you be picking up the VR Cover Oculus Quest 2 Carrying Case? Let us know in the comments below!