Live sports and virtual reality seem like a match made in heaven.
Companies like NextVR and IM360 have already demonstrated just how compelling it can be to bring you front row center for live basketball games, boxing matches, and NASCAR races. Now, however, a new company is rising up to throw a unique element into this already complex equation: digitally rendered, real-time VR sports.
https://vimeo.com/159386558
Virtually Live is the startup behind this vision and Will Winston is its media director. I had the chance to chat with Winston on the show floor at SVVR and he explained to me exactly how this ambitious new methodology for VR sporting events works, why it is necessary, and when we can expect to use it.
Winston explained to me that, "Virtually Live is where we bring live sporting events into the virtual world…Our proprietary technology involves taking raw data and visualizing it in real time. We put this raw data into game engines like Unity and Unreal Engine 4 to recreate the event in an interactive digital space."
Statistics in sports have always been a big part of the experience. But, according to Winston, the reality of present day sports-science is much more involved than most people realize.
"We partner with a group called STATS to get our data. They are able to feed us running reports of X, Y and Z coordinates for every player on a given field. Just from those numbers we can tell you, for example, whether or not Steph Curry is shooting the ball, where he's shooting from if he's jumping, how high he's jumping, etc."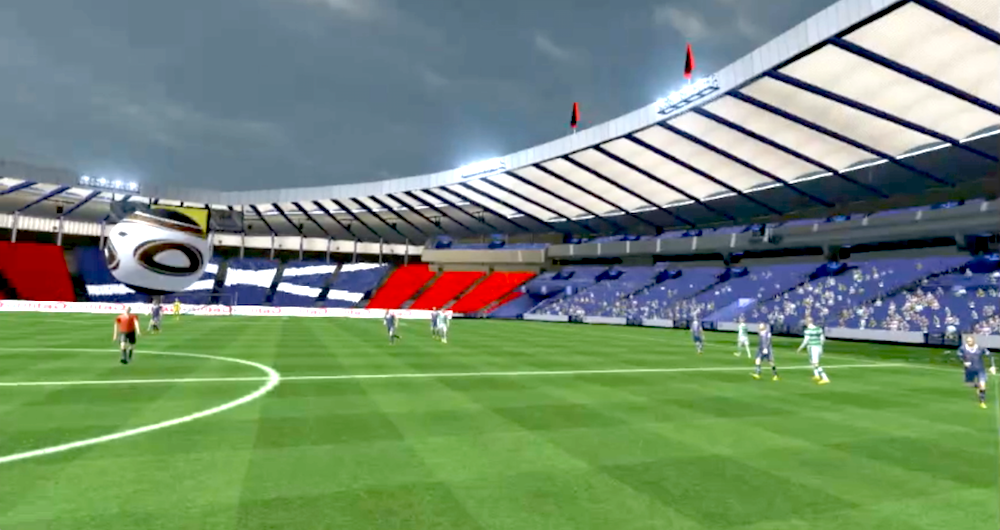 This mountain of data is then fed into a program of Virtually Live's own design to bring its pre-produced stadiums and avatars to life. But the process doesn't stop there.
According to Winston, Virtually Live also uses on-site motion capture cameras to further track the action of the event. It can also tap into existing broadcast methods, such as television, and incorporate any combination of those images, announcers, and sounds into the digital world it is constructing.
Virtually Live is planning to support the HTC Vive, Oculus Rift, and Playstation VR headsets. By putting these on and booting up the upcoming app, you will find yourself in these actively rendered sports enclosures with full freedom to chose any seat in the house.
These virtual viewing locations are not limited to the nose bleeds or floor seats. In Virtually Live you can also be right on the field, up in a "suite" complete with TVs running actual broadcasts of the game, or down in the grandstands with your buddies.
Winston thinks social interaction is one of the key points of superiority that Virtually Live possesses over its competitors.  If successful, this technology could create entirely new versions of sports viewing parties in which friends gather virtually from around the world to enjoy observing a game.
"There are times when you're watching sports alone and that's an isolating experience and that's very distant. Never before have you had so much freedom and interactivity with the sport," he said. "Now we can put you all in the same stadium again together watching in ways that TV can't really provide."
There are a few things standing in the way of Virtually Live's progress at present. The first is the somewhat lackluster nature of the visuals themselves. In a soccer game demo from the company, we saw players moving around a field in what seemed like the correct positions. However, arm and leg movements weren't represented correctly. So the players were lacking that spark of life you can sense in VR when a person's head, arm or leg movements are captured accurately in real-time. There's clearly a lot of potential in the approach in comparison to something like NextVR's panoramic capture system, which can't put you on the field, but Virtually Live needs to improve body movement capture before delivering a compelling experience for some sports.
"With every new build we release the visuals are vastly improving," said Winston. "We are moving quickly to a point where this will be photorealistic and I really want to stress that to people viewing our demo today."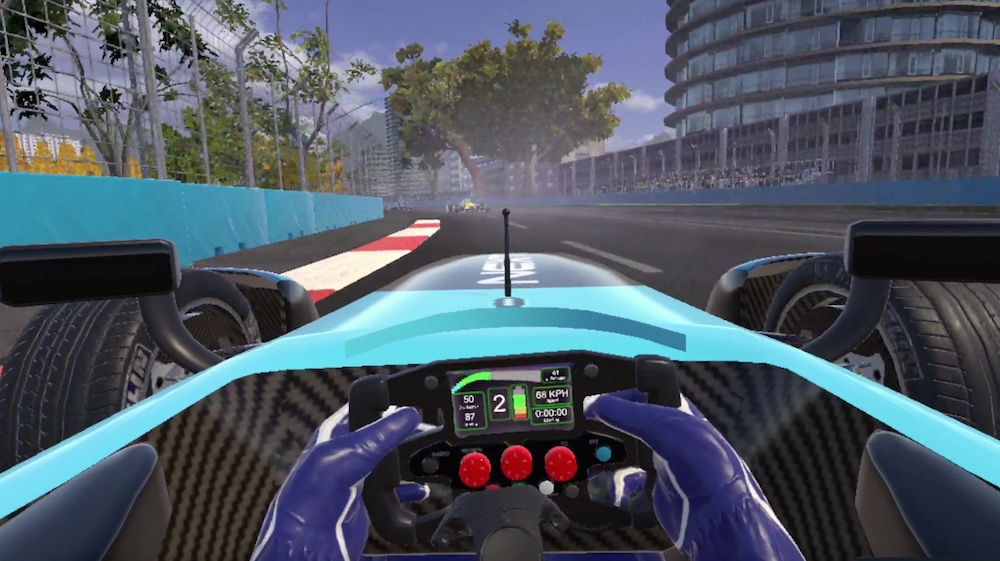 There's also the challenge of winning rights to broadcast sporting events in VR people care to see. Before Virtually Live can become your new home for Monday Night Football it will first have to win that permission from the NFL itself. The company has people "having those conversations" even now, according to Winston. In the meantime, Virtually Live will begin offering what it can beginning this summer.
These current offerings include: Formula E Racing, Scottish League Soccer, and historical matches for more notable sports such as baseball, football, basketball, and hockey which are much more accessible for broadcast from a legal standpoint.
Virtually Live was founded around one year ago by Jesus Hormigo and Tom Ipmallomeni. The startup is currently owned by the brain imaging company NeuroPro with 30 employees in total.