Volumetric capture is one promising avenue for creating photorealistic VR. It's a process in which a lot of cameras capture an actor's performance from a wide range of angles. The results are then stitched together to recreate the performance as a 3D asset. So far we've seen the technique used cautiously in apps like Blade Runner: Memory Lab. With Virtual Viking – The Ambush, though, volumetric capture gets bloody.
This new VR experience will be going on display tomorrow at The Viking Planet Centre in Oslo, Norway. It's an 11 minute and 30-second story viewed on motion-platform chairs. In it, viewers come face-to-face with a crew of Vikings on Norway's west coast (also authentically recreated using photogrammetry).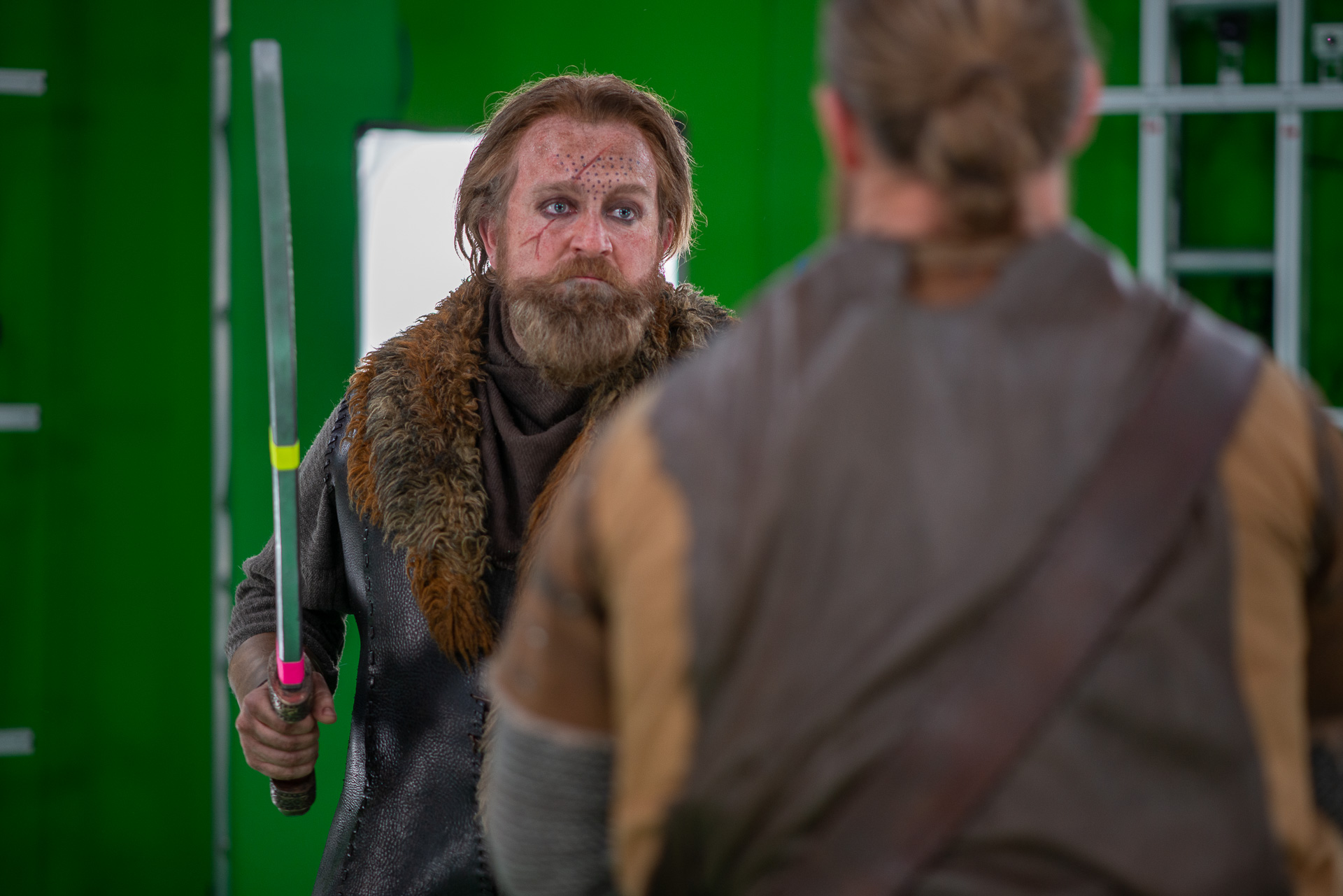 A total of 30 actors were involved in the production, which was shot at Hammerhead's volumetric capture studio in London. Created in partnership with Hammerhead, The Viking Planet, and the Ridley Scott Creative Group's RSA Films, the piece was produced over the past 18 months and is quite different to anything recorded with volumetric capture before.
You find yourself sitting around a campfire, listening to stories from a Viking elder named Skald. As he recounts tales you're transported back in time, joining a crew on a boat. As the piece's name suggests, an ambush quickly breaks out and the crew find themselves fighting for their lives.
"The Virtual Viking – The Ambush' project is a terrific example of the kind of immersive experience that challenges the future of storytelling," Ridley Scott Creative Group CEO, Luke Scott said in a prepared statement. "It is one thing to be a passive audience, it is quite another to be at the heart of the action."
Last week during our E3 VR Showcase Hammerhead also revealed it was working on a continuation of the psychological horror series, Abe.