Unity closed out its Unite 2016 Keynote in Los Angeles today with a huge focus on VR. Ushering in that segment was the announcement that the company had hired Tony Parisi as its Head of AR/VR Strategy.
Parisi is considered by many to be one of the early pioneers of VR thanks to his work on Virtual Reality Modeling Language (VRML), a tool for creating 3D environments on the internet, with Mark Pesce back in 1994. Over the past year he's served as Vice President of Platform Products at WEVR but, most recently, he was planning a San Francisco-based startup, FormVR.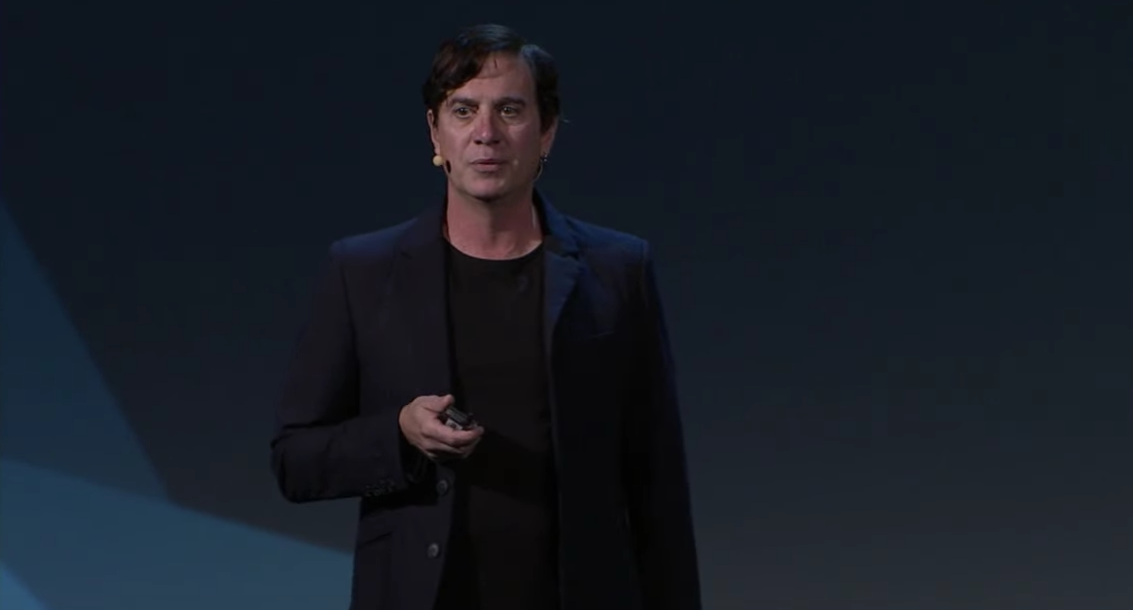 "We think that immersive technologies like VR and AR represent the next computing platform," Parisi told the crowd at Unite. "We're not just going to be using VR and AR to make games, we're going to tell stories and create worlds. We're going to design and sell products, make compelling presentations and understand complex data."
He went on to talk about Facebook's social VR demo that debuted at Oculus Connect 3 last month, revealing that both it and Oculus' own Rooms and Parties social software had been made with Unity.
"We want you to make all your VR and AR with Unity," he said, promising renewed investment in the industry.
Following Parisi's introduction, Google took to the stage to reconfirm today's news that its Daydream platform would be launching on Nov. 10, and that native Unity support would arrive in the next iteration of the engine, 5.6. During the show we also saw Unity being used to create 360 degree videos, and were promised updates such as 'hot reload', which will allow mobile VR developers to transfer builds to devices much faster.
Of course, a big piece of Unity's VR puzzle is its Editor VR, which also got a date today. With Unreal Engine's own in-VR equivalent yet to be dated, 2017 will be an interesting year in the battle for which toolset will be dominant in the creation of virtual worlds.