VR startup SPACES is looking for Terminator fans to "join the resistance."
In 2016 Brad Herman and Shiraz Akmal spun out their exploratory work in immersive entertainment at DreamWorks into its own independent company. They named the company SPACES and, backed by Comcast Ventures, VR Fund, and others, indicated they were working on location-based VR solutions. Last year, they announced additional investment and a $30 million commercial partnership with Chinese theme park operator Songcheng but, other than that, Herman and Akmal remained quiet.
A few months ago they asked me to sign a non-disclosure agreement and invited me to experience an early test-bed for a walk-around Terminator installation they are officially announcing today. The backpack-based system included some fantastic immersive and interactive effects. SPACES is also planning additional features like high scores and video recording that are a step above what's currently available at similar setups from The VOID and Dreamscape Immersive.
Akmal, the CEO, told me they think being first to market has "never been important. What's been important is being best to market or as close as we can get to that."
Over the past year or so I've visited an assortment of VR attractions to catch ghosts, infiltrate an Empire base and investigate an Alien infestation. With Terminator, SPACES transformed me into a cyborg and sent me on a mission to save the future from Skynet. Some VR headset owners, in the comfort of their own home, get to become an ape from the Planet of The Apes or Rocky Balboa in Creed: Rise To Glory, and the developers building all these virtual worlds are doing some interesting things to try and balance authenticity with fun. What SPACES is building takes immersion to levels unattainable at home (using effects like wind and physical props), and they aim to combine that with a more personalized social experience not yet available from some of the other companies working in this area.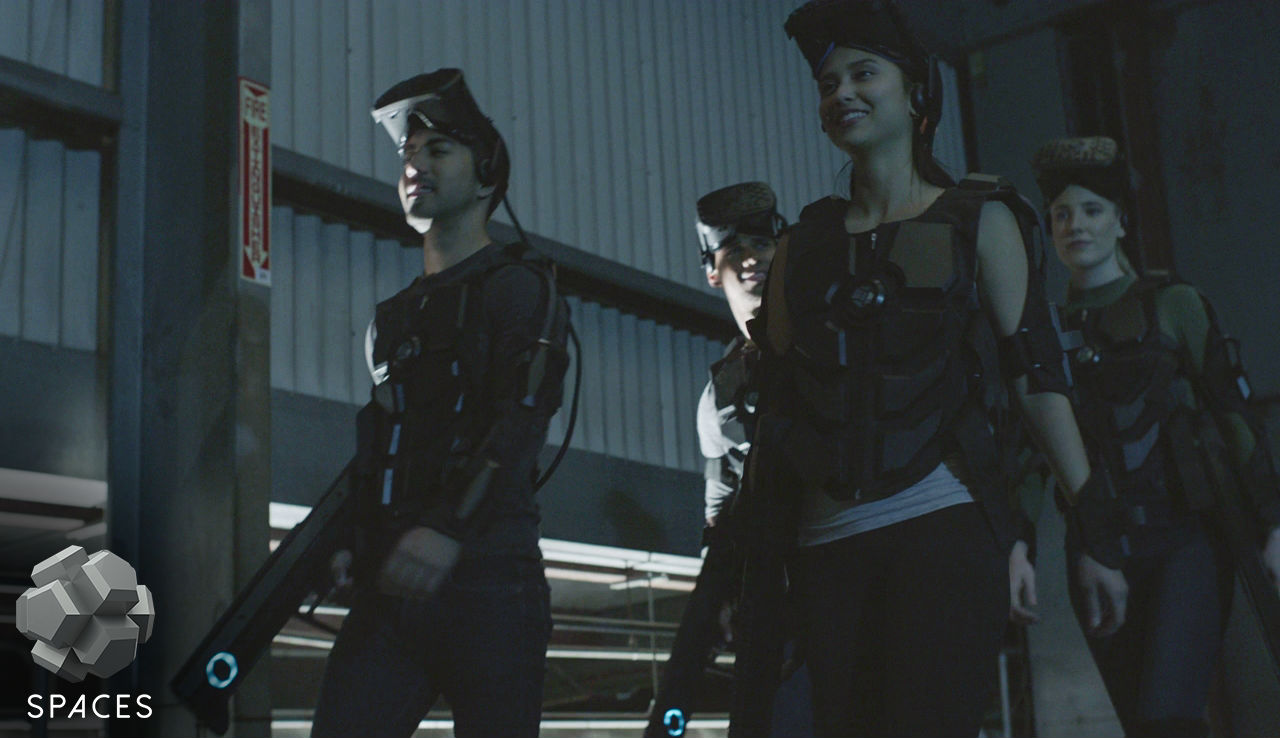 During the narrative I experienced, SPACES first scans player faces as part of a "transformation" process turning you into a cyborg. In VR, player avatars are traditional machine skeletons, as seen in the movies, but a version of each player's face is attached to their respective heads. The solution doesn't do anything to animate the face but it does solve a major problem. Each of the players in VR can quickly identify each other. And with full-body tracking players can easily interact with one another. Other installations let you pick an avatar or color for your player, but remembering which color corresponds to which player is pretty difficult while under assault from ghosts, aliens or robots.
"Something like 'Terminator' you have a pre-conceived notion of how serious this is going to be, but it is really what you make of it," said Akmal. "What we see mostly is people tend to be themselves."
The efforts also extend to a level of interactivity I've not seen in a public-facing VR demo. In addition to tracked limbs, headsets and guns, SPACES also includes environmental effects and haptics alongside fully tracked objects. The VOID and Dreamscape Immersive do some of this too, but I found the way SPACES tied the Terminator story into the interactivity of the environment to be both memorable and fun. I'm trying to avoid spoilers, but the woman carrying the canister in the concept image below does a good job depicting the feeling SPACES is pursuing.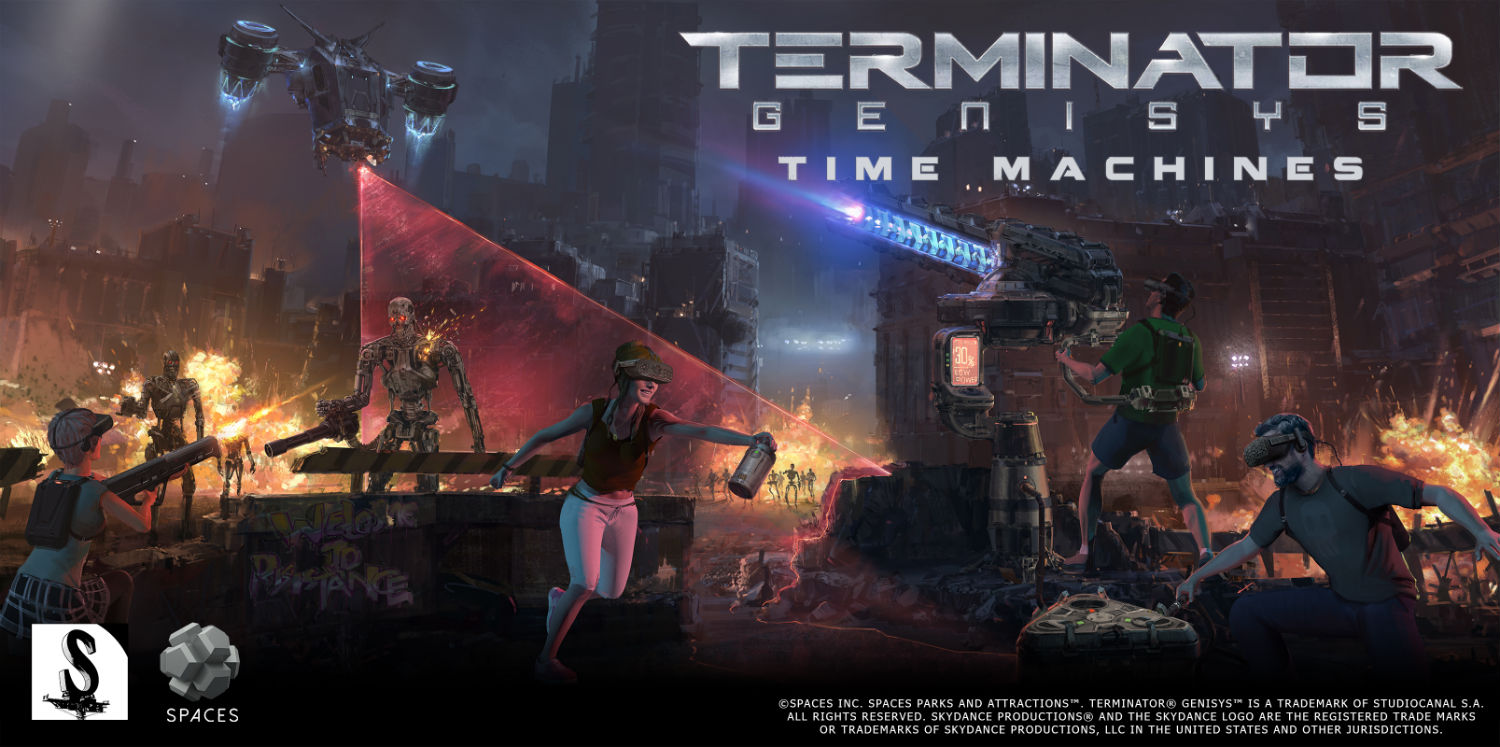 "We want to push the boundaries of what's possible with entertainment," Herman said in a prepared statement. "We build SPACES attractions with the goal of taking guests on adventures with friends that they will never forget. With Terminator, our team of industry veterans has created a special blend of physical props, dynamic movement, and environmental effects for a social experience that fans will not only love but will want to experience again and again."
SPACES will announce locations around the world soon — and they are working on a number of other  projects — but in the meantime they are inviting folks to sign up at www.spaces.com to register for more information or a chance to be among the first to see Terminator VR at an "undisclosed" location.
"We're going to issue a small number of special invitations to registered fans across the globe," Akmal said in a prepared statement.