Softspace is a new productivity app that imagines what a virtual notebook might look like when designed for a mixed reality workspace.
Softspace is best explained visually – you can watch a demo of the software in the trailer embedded above.
While it isn't the first productivity app we've seen on headsets, this is a slightly different approach. Apps like Workrooms or Immersed allow you to bring your computer into a virtual workspace, but no computer is required with Softspace. All you need is your headset, your hands and a keyboard.
Softspace will give you a virtual workspace in which you can take notes, arrange photos, conduct research and organize your thoughts in mixed reality.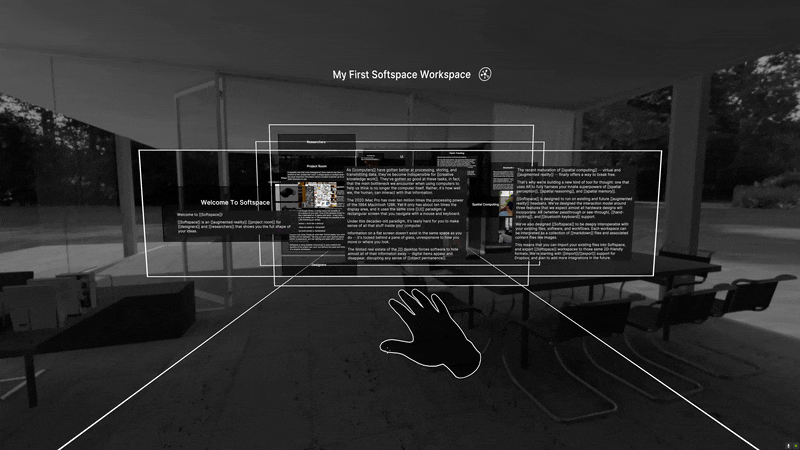 According to the developers, Softspace aims to "harnesses ... perception, cognition, and memory to help you find clarity in the most complex knowledge problems." The app will let you position items in workspaces that can be scaled in size and moved around your environment. Hand tracking is recommended for input, though Touch controllers are supported as well.
While designing the app, Softspace says it found that virtual keyboards don't offer the same "precision, familiarity, and speed of typing" necessary for this type of app to work. As such, you'll need to connect a Bluetooth keyboard to your headset for text input.
In addition to writing out notes, you'll be able to search the web with the app's built-in web browser, as well as find and copy images into notes and workspaces. Softspace also offers support for "AI-powered" answers to search queries.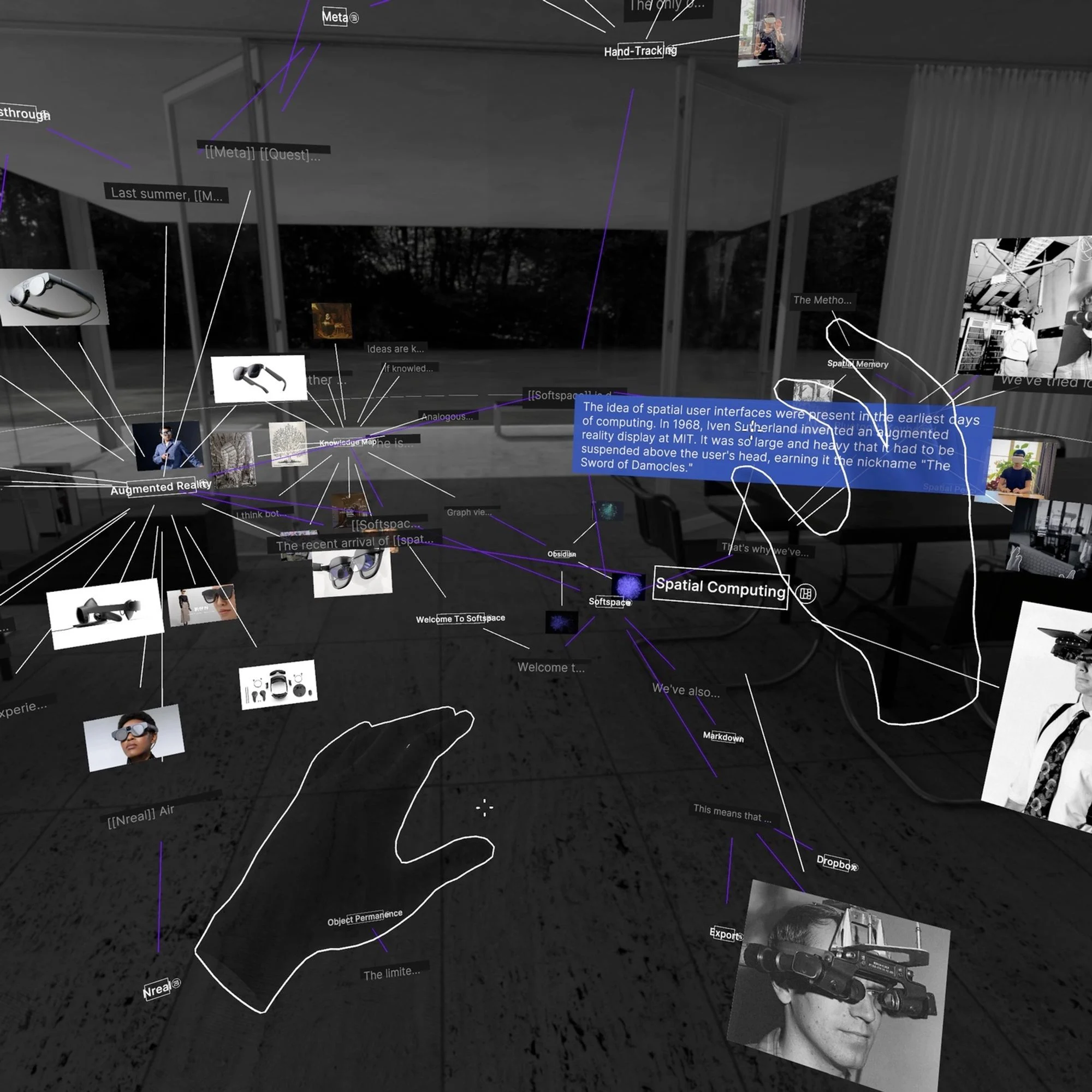 Softspace's website also confirms that files in your workspace won't be stuck there – familiar files formats, such as PDFs and markdown for text, will be supported in-app, with the option to import and export files to and from Dropbox.
The website also makes mention of some form of collaboration tools being on the roadmap, which would "let teams, clients, and collaborators feel like they're truly working together" in Softspace.
Softspace originally launched in Alpha on App Lab earlier this year, but is now listed as "coming soon" on the main Quest store. All current Quest headsets – including the original – will be supported, but Softspace says the "best user experience" is currently on Quest Pro.
Softspace will arrive at an interesting time, given the heavy focus Meta is placing on mixed reality ahead for its upcoming Quest 3 headset.  Softspace will likely be one of many more mixed reality-focused experiences arriving in the wake of the new headset.
Keep an eye out for more news on Softspace's launch in the near future.