I've got family members that play slot machine simulator games on their smartphones all the time. At first, it didn't make a whole lot of sense to me. If it's fake money, then why does it matter if you win or lose? You're just tapping a screen and watching flashy colors emit the results of a randomized game. I sort of understand the appeal of actual slot machines, there is some tactile response and physicality to it all. But for digital versions, there is no machine and certainly no skill involved, so why do people even care?
Ultimately it boils down to the way our brains operate. People love gambling in real life and even though it isn't real with no actual risk involved, people gravitate towards those things in the digital sphere as well. The lights, the sounds, the cascading coins — it all builds up a certain fantasy that people have instilled in their minds, a fantasy of winning and becoming a millionaire.
Recently, I had the chance to speak with Alexandre Tomic, co-founder of ALEA, a company that has its hands in essentially all areas of casino and gambling lifestyles. One of their most recent endeavors, SlotsMillion, isn't just a digital casino recreation, but it's also reportedly the world's first-ever multiplayer VR casino in which you can actually spend and win real money as long as you live in one of the supported countries.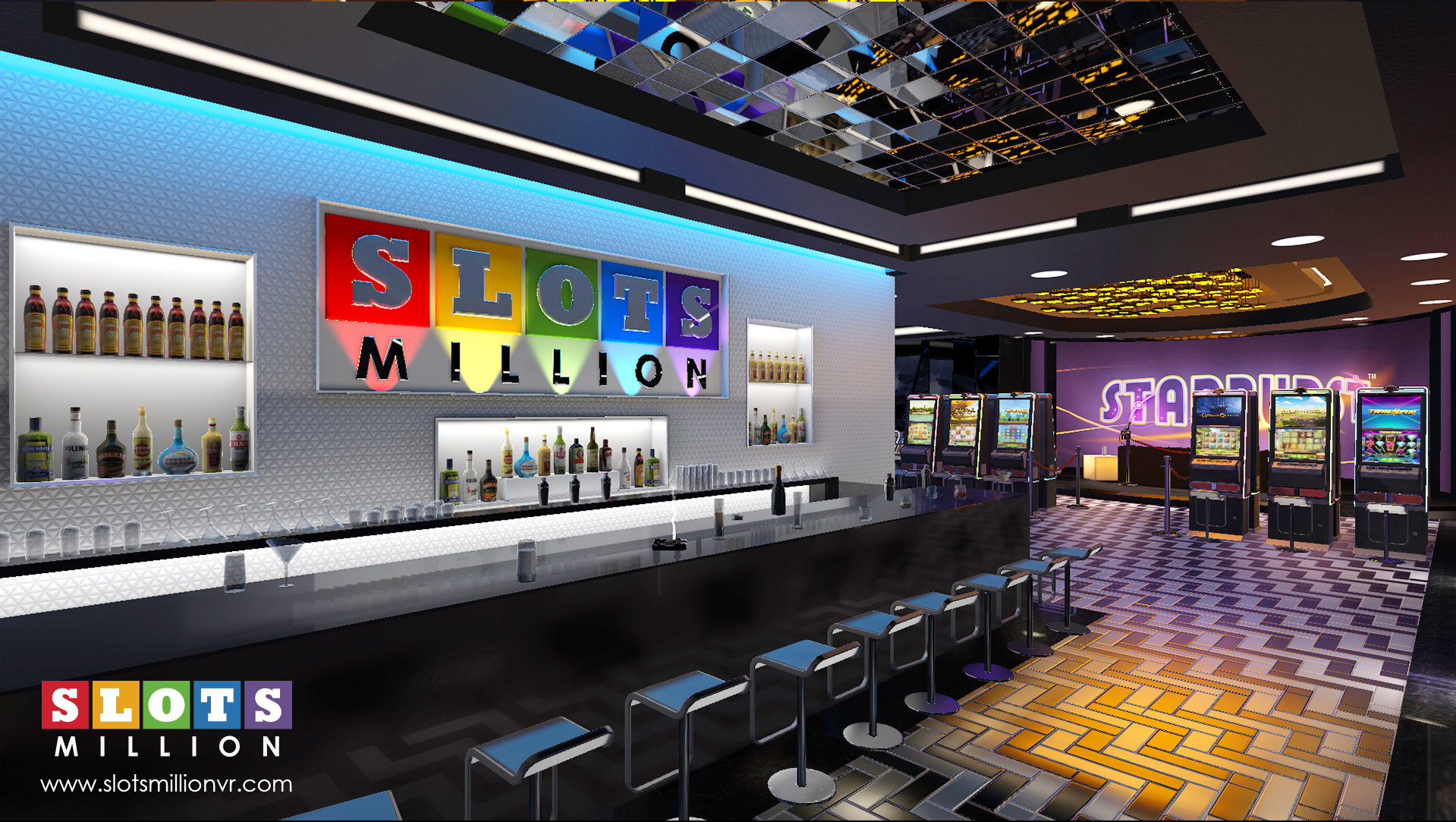 "Before trying it, at first I thought VR was just simple 3D effects applied to your eyes, sort of like a basic 360-degree video, but in true VR, the biggest difference is the depth," explains Tomic during an interview. "VR is very immersive and it's hard to describe to people. When you take the goggles off, your brain has to adjust. It gets used to the virtual world and it seems like the real world is darker and not as sexy as the virtual world. The pixels and screens are so bright and in your face, it's hard to readjust."
Tomic is hoping to use the immersive power of VR to sell people on the allure of a digital casino. However, unlike Casino VR Poker, in SlotsMillion you can actually use real money in your gambling.
"We have cabinets inside the world where we emulate a web browser and inject HTML 5 content, so the screen of the cabinet basically emulates a browser," says Tomic. "We've also built a giant screen on the wall where you can play any slot. Basically, it's like a giant virtual iPad. Scale is very important in VR so playing a slot so big on a curved screen makes it much more immersive."
You still need to exit VR to actually deposit money into your account, which is probably for the best. Maybe during that time some people will have second thoughts and perhaps stumble across SlotsMillions' responsible gambling page of their website. It's a dangerous habit and it's easier than ever to lose track of yourself when you're inside a VR headset.
"In a few years, we are going to have real trouble distinguishing between real life and VR," says Tomic. "It's exciting, it's scary, and if I look forward 10 or 15 years, we will be reproducing something that looks very similar to real life."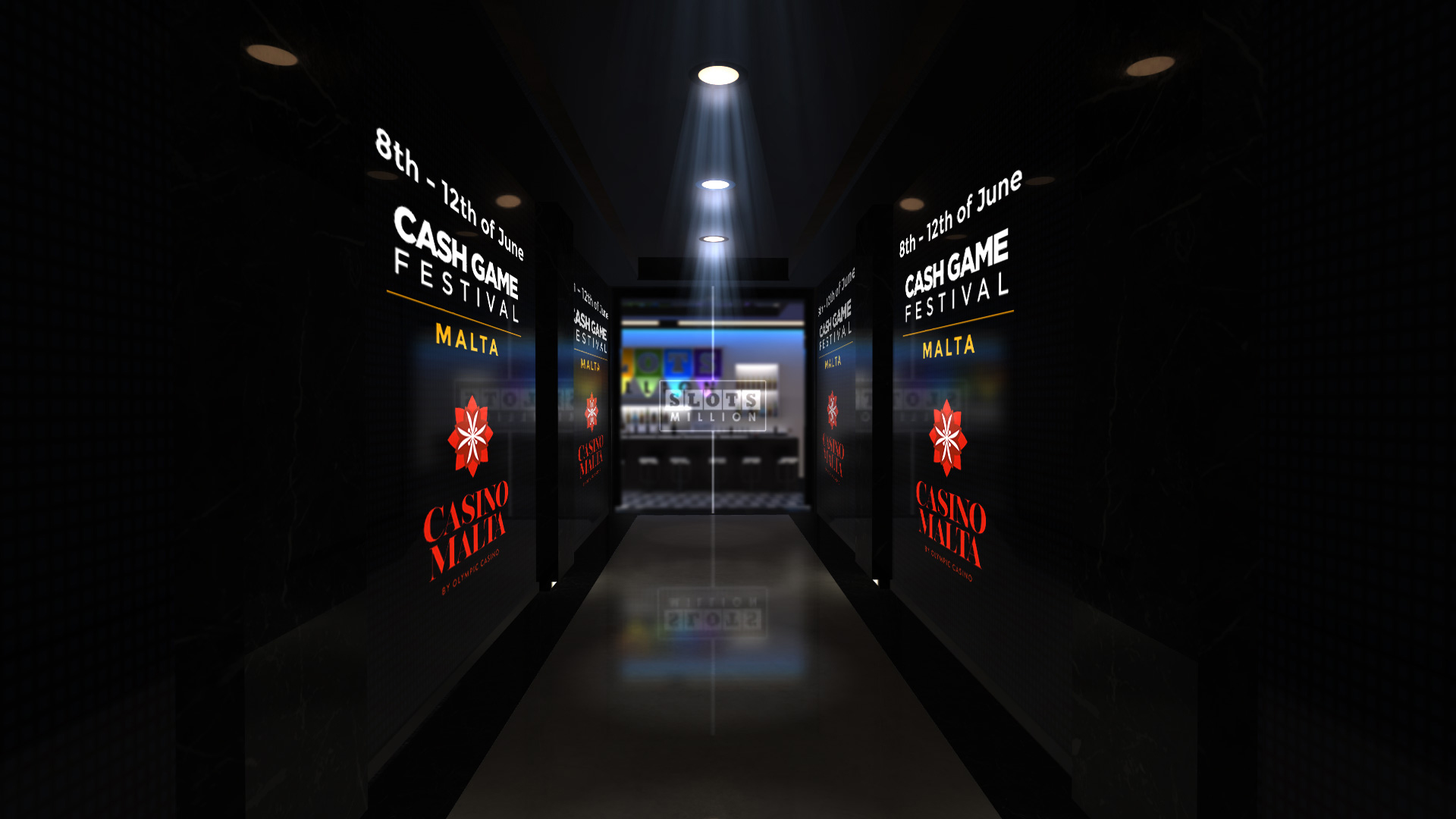 Unfortunately, SlotsMillion cannot accept players from the United States, United Kingdom, or several other countries specifically listed on the SlotsMillion Terms & Conditions page. Online gambling isn't illegal in the U.S. according to the federal government, so who knows — maybe we'll see something like this come to the States eventually.
Either way, you can visit the official website and the VR user guide for more information.