Startup Sketchfab is taking one of its biggest steps yet today and launching features so that users can buy and sell 3D objects.
The company is supporting the industry standard glTF as its download format, which should make it easy for creators to take the objects purchased from the site and import them into creativity software.
Google recently launched its Poly service which offers similar functionality, but that service is more focused on objects with a limited amount of detail. In addition, Poly launched with only free functionality — so there are no built in tools for creators to use if they want to make money from their creations.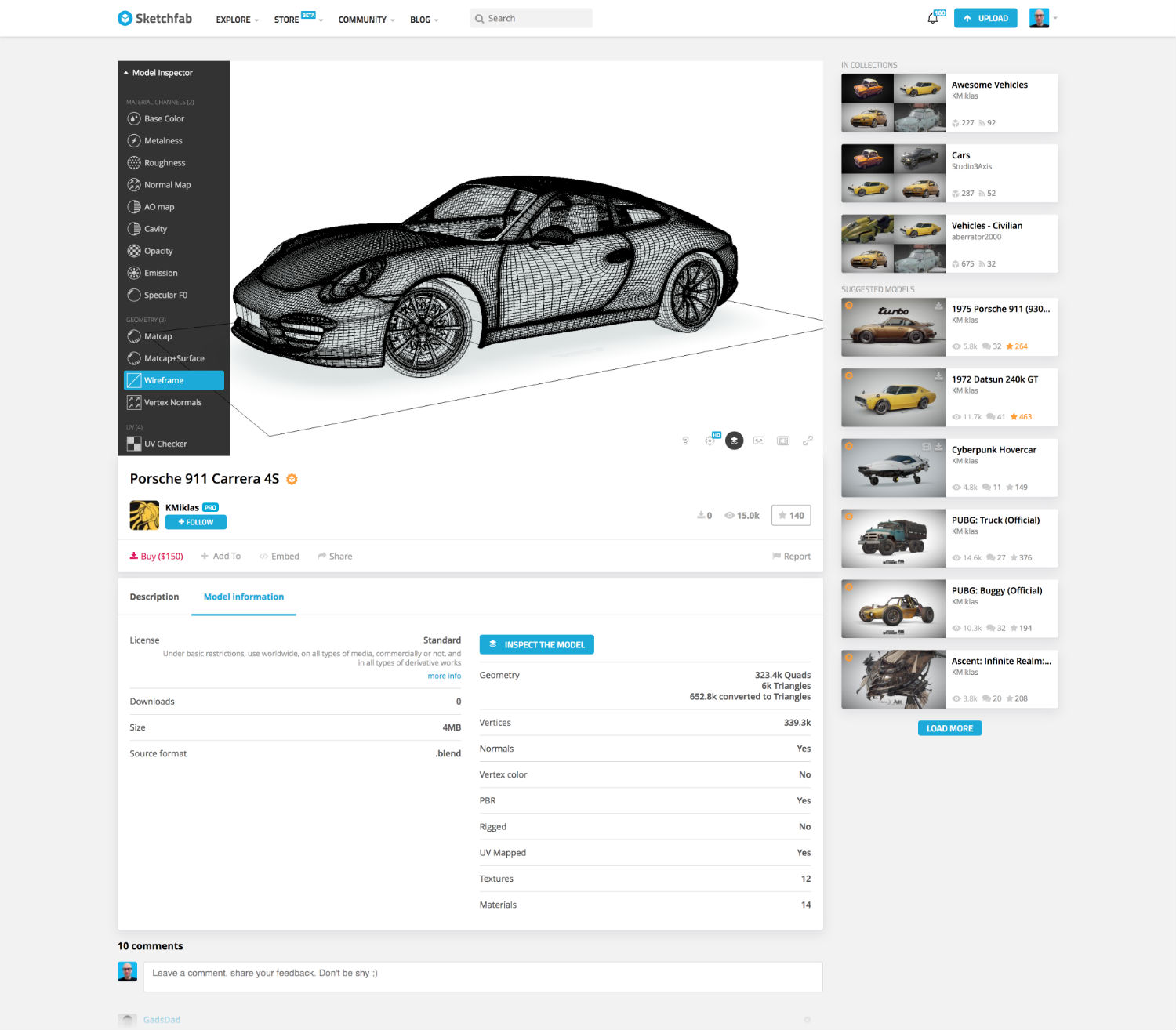 Sketchfab CEO Alban Denoyel said there are 2 million models hosted on Sketchfab and though only around 4,000 are available for purchase on day one, he's confident the repository is large enough that people should be able to find what they are looking for. Available content ranges from low polygon objects like those found on Google's service up to animated objects and highly detailed 3D scans. The service includes an inspector to check out the details of a file including the materials and textures used.
There are other services as well like Unity's Asset Store that resemble what Sketchfab is doing. Many 3D and VR content creators, however, rely on Sketchfab's cross-device support to ensure people looking at their work can access it no matter what device they're using. The addition of a store to that core functionality could be a big plus for artists struggling to find a way to support themselves by creating cool things in VR.