Voxel-based art and multiplayer playground software SculptrVR is available now on Oculus Quest.
The creativity software first launched on Steam in 2016 and its primary developer, Nathan Rowe, repeatedly refined and rebuilt the application over the last three years. Now available for $9.99 on Quest it includes a collection of tools for singleplayer or multiplayer shaping of voxel worlds, along with cross-play support with players in other Oculus-based headsets. One of the application's key features allows the player to resize themselves for an incredible playground experience which toys with your sense of scale. For creatives, the feature also allows for some detail work in the sculpting app.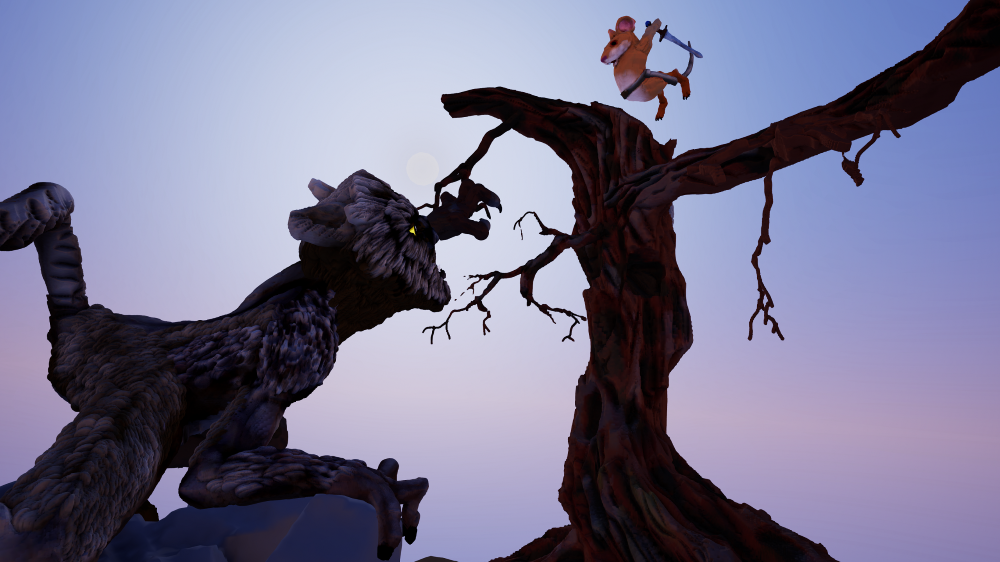 There's climbing, hang gliding and even rockets you can fire to drill little — or large — holes in the surrounding landscape. While there are other art apps available on Quest like Tilt Brush and Gravity Sketch — SculptrVR is a different sort of experience. Facebook's own VR art apps, Quill and Medium, aren't available on the headset either. SculptrVR is by no means a replacement for the lack of No Man's Sky and Minecraft on Quest, but its exploratory and creative gameplay could certainly fill the gap for some.
I talked with Rowe this week in Quest and asked him some questions about the path his software took to the standalone VR headset from Facebook. The 12-minute tour was recorded entirely on Quest in SculptrVR.
SculptrVR is listed as having cross-buy with Rift, so if you own the application already from Oculus for Rift it should already be playable inside Quest.