VR cinema has developed into a fundamental part of the Sundance Film Festival over the last few years. Nearly 40 VR experiences are on display this week as the latest sign Hollywood if fully embracing the new medium. Samsung, one of the companies poised for a windfall if the industry takes off, seems to be trying to continue the trend with its newly announced VR film studio in New York City.
The announcement was made on stage at Sundance by Samsung Electronics Chief Marketing Officer Marc Mathieu. It was also announced Samsung would enter into a larger partnership with Sundance to work on a slew of currently unrevealed projects this year.
VR cinema is an industry moving rapidly toward broader transformation. However, currently the most powerful force focusing solely on film/film-esque experiences for VR is Oculus Story Studio (Henry). Samsung is looking to help. The company's dedication to VR is well-documented. It's Gear VR was powering many of the VR films at Sundance and the company even provided a VR Tent specifically for these experiences.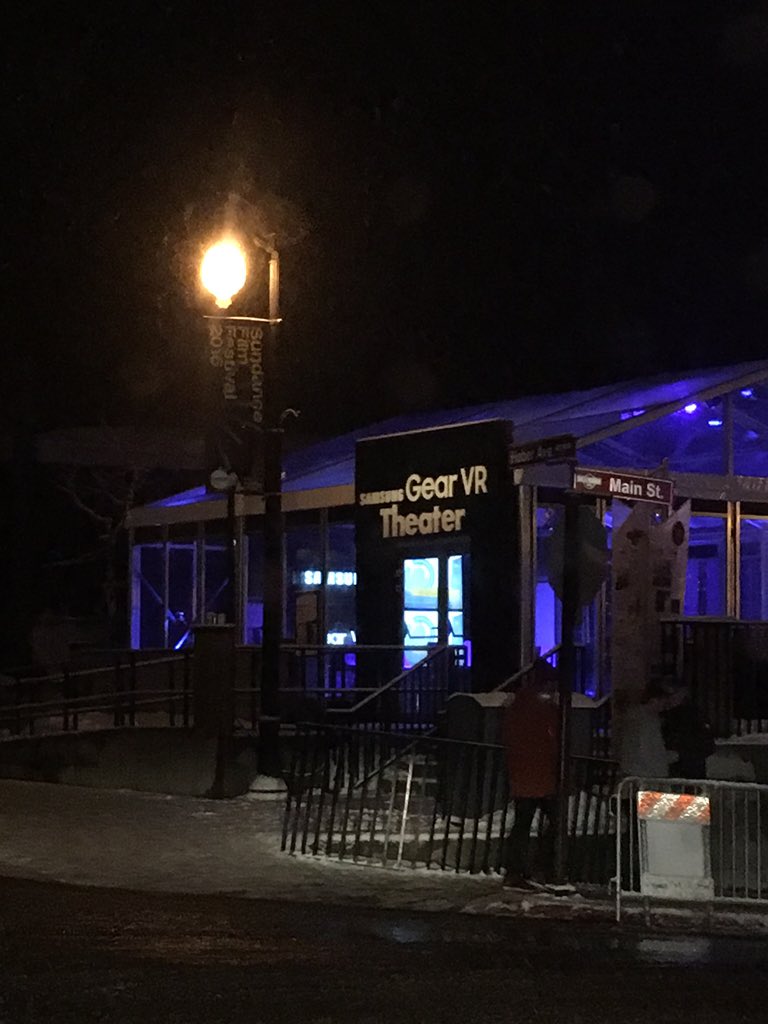 By promising this studio, Samsung seems determined to build on the momentum and remain a major player in the scene after the release of more powerful headsets later this year.
There is no word yet as to the scale of the experiences Samsung will be producing from the New York studio. While VR films are notable for the immersion they provide they are still a long way from the average movie theater release in terms of length and overall production value.
Having a company such as Samsung with so many resources to throw at a venture like this may be just what VR cinema needs to close the gap between its big-Hollywood counterparts.