Roblox is now available on Meta Quest VR headsets via App Lab.
The popular game creation platform - arguably a metaverse - arrived on Quest App Lab, to be followed by a full Quest Store release at a later date. App Lab apps are meant to be shared via URL, and aren't surfaced in the store interface unless you search by exact name.
Roblox has 66 million daily and over 200 million monthly active users - around as much as Minecraft and Fortnite combined. This user base reportedly includes over half of American children under 16.
Around 45% of Roblox users are under 13. The official minimum age to use Meta Quest headsets is 13, but later this year Meta is reducing that age to 10 years old with the introduction of preteen accounts. As any Rec Room or Population One player will tell you though, plenty of preteens already use Quest 2 regardless.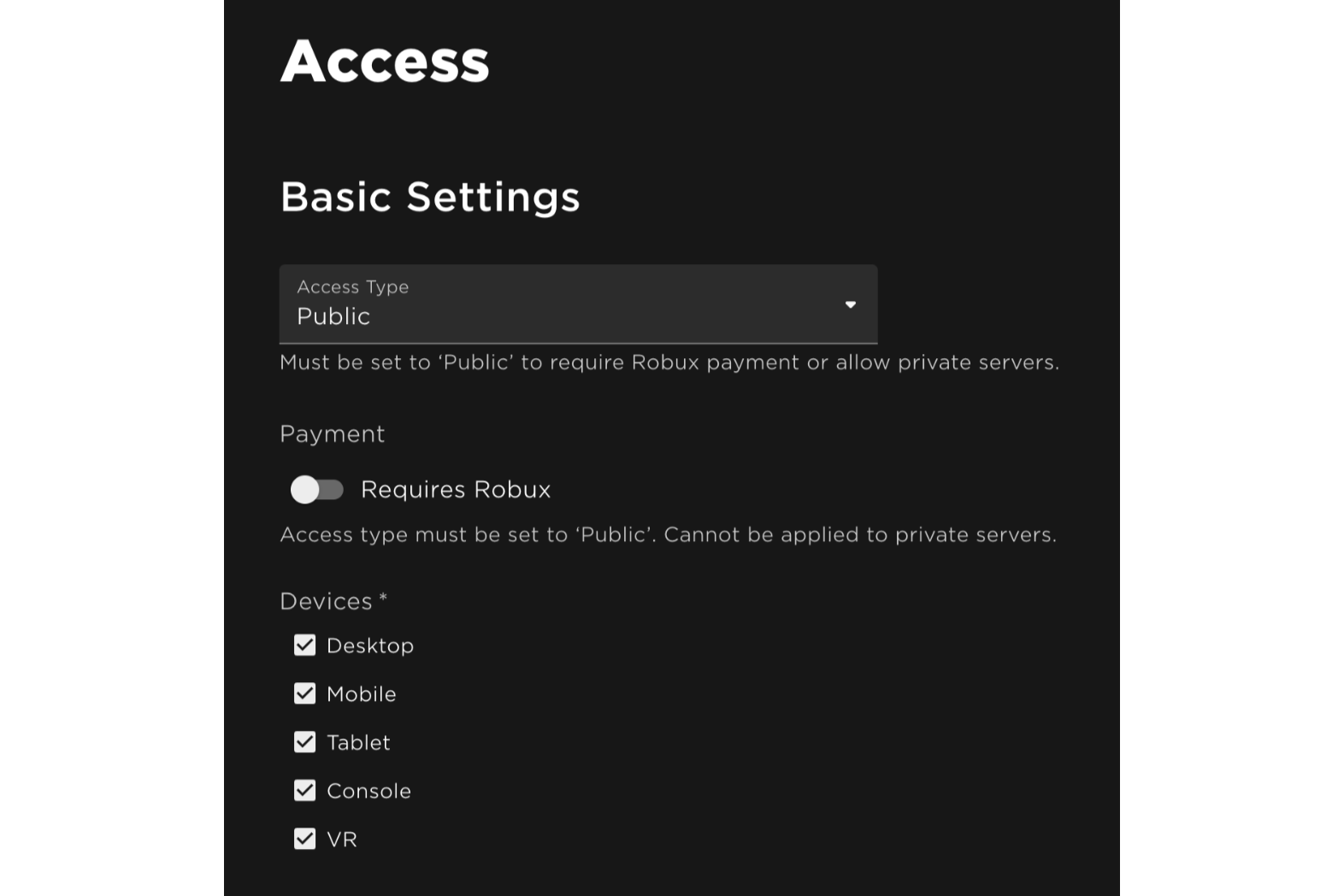 Roblox lets creators import custom models and run custom Lua scripts, so performance can vary greatly between Experiences (Roblox worlds). Good performance is much more important in VR than non-VR platforms though, as in VR judder and stutter from dropping frames makes many people feel physically sick.
To help with this issue, Roblox is adding a new 'VR' device type checkbox to experience setting. This will be on by default for Experiences that use default player scripts, but off by default for all other Experiences. Roblox hopes the Open Beta will give creators time to ensure their Experiences run well on VR headsets.
Roblox already supports PC-based VR and has done for some time, and this VR checkbox will also apply to PC VR. Last month, Roblox replaced its separate SteamVR and Oculus PC API integration with OpenXR. This includes support for Quest Link, Rift and Rift S, Valve Index, and HTC Vive.
Roblox may be one of the most significant titles to arrive on the Quest platform, and could end up helping Meta sell the upcoming Quest 3 to a wider and younger market than any of its previous VR headsets this holiday season. It could however also divert attention and usage from Meta's own Horizon Worlds user created experiences platform, putting the company's significant investment to the test.
This article was originally published on July 12, 2023 with announcement of Roblox coming to Quest headsets and updated on July 27, 2023 with release on App Lab.