The Meta Quest 2 continued to inch towards 50% of total VR headset usage on Steam in an otherwise quiet Hardware Survey update.
April's results saw Quest 2 jump by 0.62%, rising to 47.92% of the total share of VR headsets used on Valve's platform. After Valve's own Index saw bigger growth than Quest 2 in March, the former headset had a more modest bump of 0.26% in April, taking its total share to 15.35%. The Hardware Survey is an optional feature for Steam users that allows Valve to identify various hardware features from its users. It's by no means a definitive way of evaluating the PC VR market share but, given that most major headset makers don't share sales stats, it's the best we have.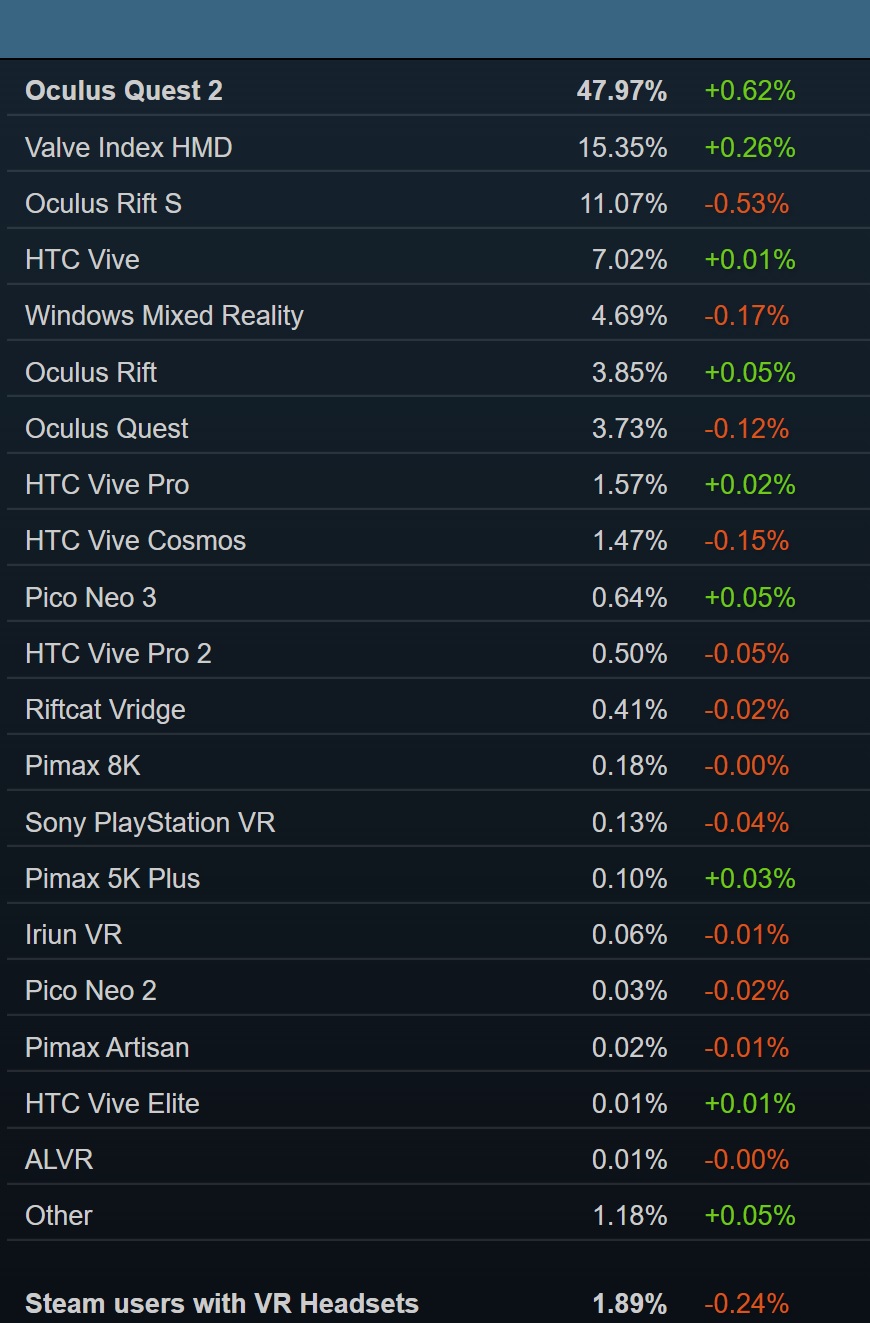 The usual incremental changes occurred on other platforms: the Oculus Rift S continued its steady decline down to 11.07%, and HTC saw minor wins and losses across its hardware offerings. In total, 66.62% of VR headsets on Steam are Meta-made.
Overall the Quest 2 is likely to continue its march towards 50% over the next few months, though it may have some signs of competition down the road. Pico is bringing its Neo 3 headset — which already ranks in the survey at 0.64% — to the consumer market in Europe and the Lynx R1 headset is expected to launch soon. Meta's next standalone VR headset, codenamed Project Cambria, is expected to release later this year, too. Whilst it will be a more expensive device aimed at markets beyond gaming, it'll still be able to play games and likely start to impact the survey in some small way.