Pokemon GO – a joint mobile venture between Nintendo, the Pokemon Company, and Niantic – is now officially available and has been downloaded well over 50,000 times in less than 48 hours.
Nearly a year ago now, the below trailer was released for Nintendo's new augmented reality mobile gaming experience, Pokemon GO. The trailer sent children – and certain childlike adults – into hysterics across the globe.
Ever since Pokemon's debut on the Gameboy in 1996, elementary school playgrounds, college dorm rooms, and office water coolers have been awash with the excited murmurs of: what if. What if Pokemon were real? What if I could be walking to school, or work and come across a Caterpie or a Kingler to capture for my very own?
This was the promise of Pokemon GO – an experience that would take advantage of recent augmented reality breakthroughs to use our smartphones as portals into the Pokemon world. The ambitious title released yesterday, and while it may not be living up to the hype, it is still a new way to explore, enjoy, and experience Pokemon.
People expecting to enjoy what the people in the above trailer experienced will be out of luck. Pokemon GO is very similar to Niantic's other AR smartphone game: Ingress. Both games involve using your phone's GPS to target specific landmarks. For Ingress these were otherworldly spires to attack, for Pokemon GO they are creatures to collect and gyms to battle.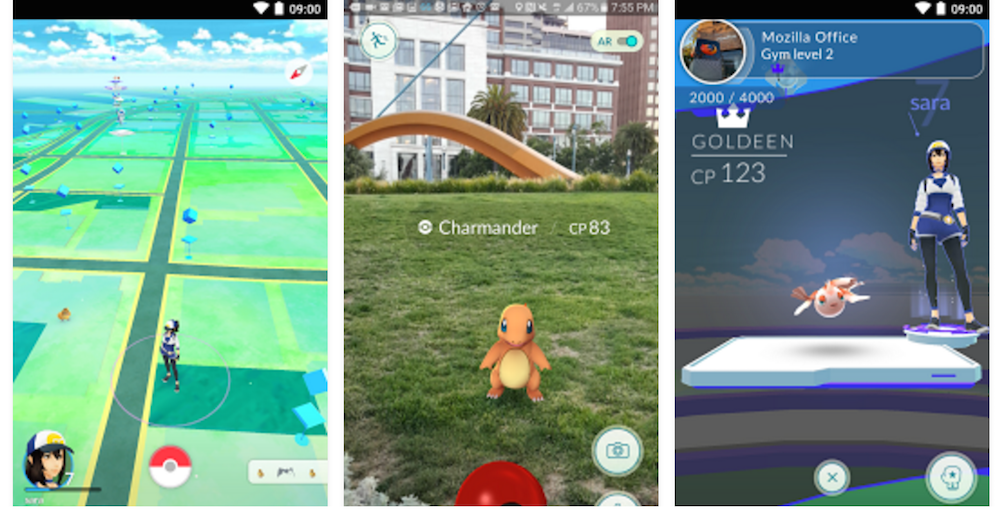 Pokemon GO is available now for free on both iOS and Android. These download pages reveal a few interesting tidbits about the fledgeling game. Firstly, the Google Play Store page for Pokemon GO states that it has been downloaded between 50,000 and 100,000 times.
This is a wide margin, but taking into account that iOS downloads aren't even factored into that number, it's safe to assume that Pokemon GO crossed the 100,000 download mark by a decent clip in its first 24 hours alone. Those are Flappy Bird numbers. Just kidding, nothing comes close to that monstrosity. All hail Flappy Bird forever.
The iOS download page grants some much needed insight into the games micro-transactions. Pokemon GO is free to play, but as any experienced gamer will tell you, free to play does not really mean free. This type of game often asks players to spend real world money on in-game currency that can help speed things up, unlock new items, or generally make the game more enjoyable.
Pokemon GO is no exception here and it's in-game currency is known as PokeCoins. According to the iOS Page the top five items purchased in Pokemon go are as follows: 100 PokeCoins ($1.25), 550 PokeCoins ($7.49), 12,00 PokeCoins ($14.99), and 2,500 PokeCoins ($29.99).
–
Pokemon GO is available now for free on both iOS and Android. Pokemon GO is rated 9+ on iOS and everyone 10+ on Android. The app requires iOS 8 and Android 4.4 to run. The full download clocks in at 110 MB.