Facebook revealed the official specifications for their upcoming Oculus Link cord today, which will be available to purchase for consumers later this year.
The reveal of the specifications coincides with the launch of the Oculus Link Beta, allowing owners of compatible PCs to play "Rift-quality experiences" on their Oculus Quest while tethered to the PC with a USB 3 cord.
The Oculus Link Beta starts from today (here are the instructions to get started), and Facebook will release an official "premium, custom optical fiber cable" to use with Oculus Link "later this year". However, for now, users will need to find a compatible third-party USB 3 cord if they want to use the Oculus Link service.
That being said, Facebook also revealed the specifications of the official cable today "to help our community make informed buying decisions and let other companies evaluate whether to make comparable cables in the future."
This means that third party companies could produce their own equivalent cable that meets the same specifications as Facebook's cord. It also means that consumers can compare the specifications of the official Link cable to existing third-party cables that may suffice in the meantime.
The specifications of the official Oculus Link cable: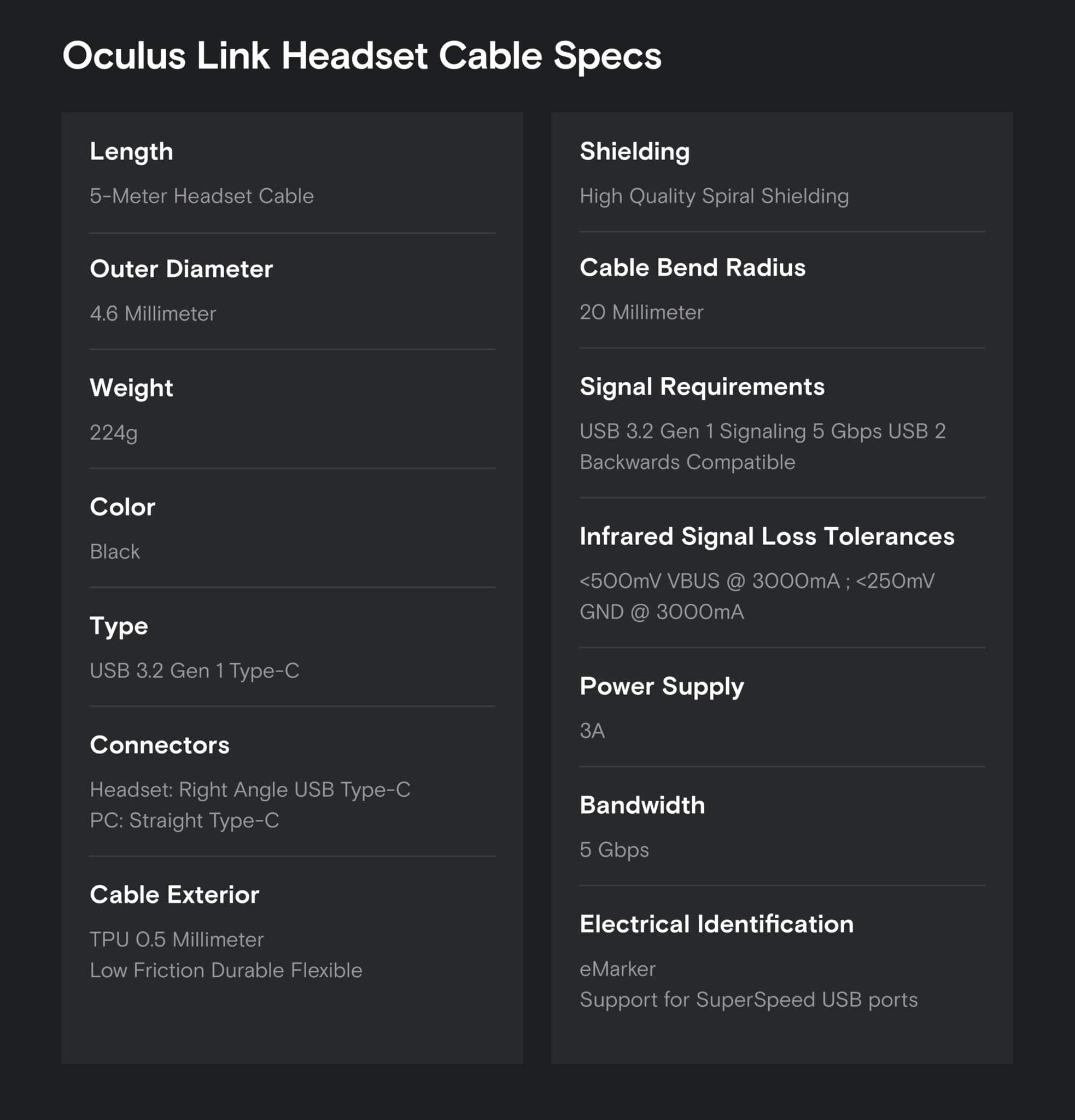 Facebook will "start rolling out our cable with limited quantities in select regions this year, and continue to expand availability in 2020."
The official cable will use the above specifications to deliver "best-in-class experience with maximum throughput while using Oculus Link." In some cases, the cord will be able to charge the Quest while being used for Oculus Link.
You can find out everything else you need to know about Oculus Link here.