The October 2023 PlayStation Store chart rankings are now available and there's a different #1 across both regions for PSVR 2.
Announced through PlayStation Blog, Sony's latest monthly round-up revealed the PlayStation Store's top 10 downloads for each active platform. While Beat Saber remains resilient across both Europe and North America after Crossfire: Sierra Squad took the top spot in September, Meta's hit rhythm game didn't achieve total success this October.
Despite reaching #1 in the US/Canada, Europe's most downloaded PSVR 2 game instead went to The Dark Pictures: Switchback VR. A combination of Halloween and last month's major Horde Mode update are likely factors, with the latter introducing "extreme G drops" and progressively harder rooms to Supermassive's horror rollercoaster shooter.
With Beat Saber taking 2nd in Europe, Propagation: Paradise Hotel reached 3rd across both regions. You can find the full results below: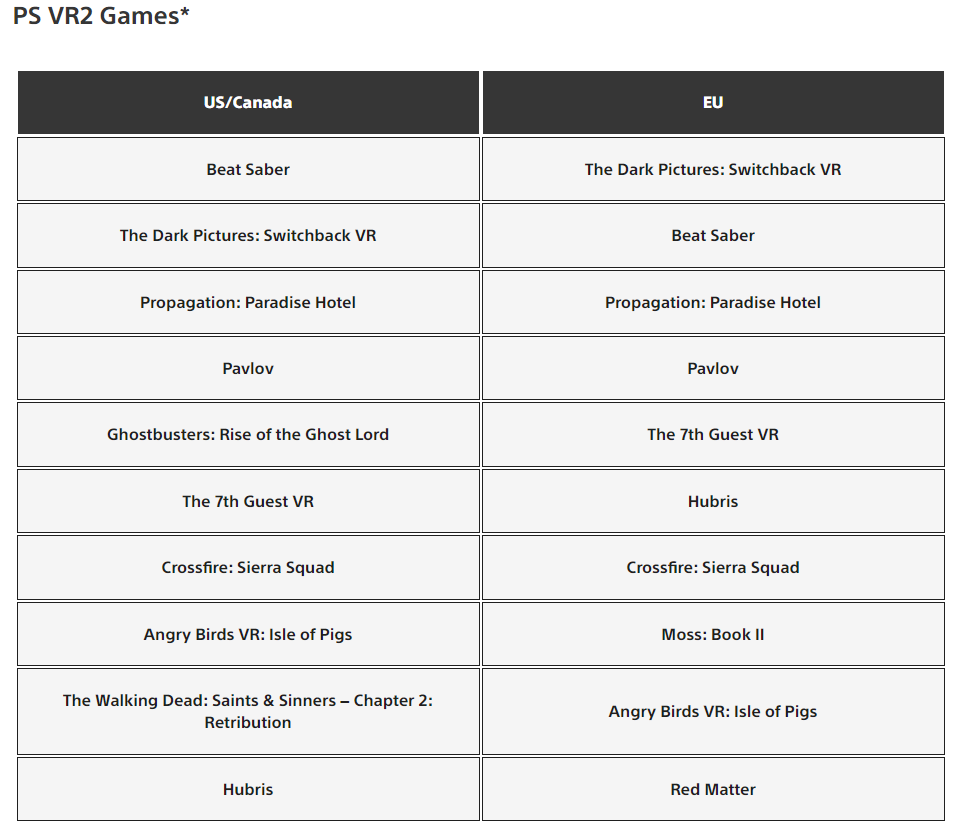 As always, Sony's post includes a disclaimer that these download rankings exclude PSVR 2 cross-buy upgrades, games with optional PSVR 2 support and any titles redeemed through hardware bundles, namely Horizon Call of the Mountain. As such, these charts won't account for big names like Gran Turismo 7 or the upcoming Resident Evil 4 Remake VR Mode when that launches this Winter.