We've got ourselves a cross-platform party this week. There's only a few games out on Oculus Home for Rift, and they both appear on Gear VR too. Gear also has a number of other interesting releases this week that we've highlighted below.
If you missed last week's releases you can see those releases here. Don't forget that UploadVR has a Steam community group complete with a curated list of recommendations so that you don't have to waste any money finding out what's good in the world of VR.
Plus — check out our list of the best Oculus Rift games and best Gear VR games for more suggestions!
New Oculus Home Releases on Rift and Gear VR
Witchblood, from Hidden Path Entertainment


Price: $7.99 (Rift, Gear)

Here's a surprise new release from Oculus Studios and Hidden Path Entertainment, the developers of the upcoming Brass Tactics. Witchblood is described as a Metroidvania game done for VR, which has us very intrigued. It's a throwback to the gamepad on Rift, too.

Recommendation: Definitely work taking a look at this one.
Zero Days, from Scatter


Price: $2.99 (Gear) $9.99 (Rift, Currently available for free)

This is an interesting companion piece to the Zero Days documentary that was nominated for an Oscar. It explores the future of modern warfare in ways you might not expect, focusing on cyber attacks. This could be quite a scary watch but it sounds intriguing all the same.

Recommendation: Definitely grab it while it's free.
Hello Mars, from UCCVR Experience Lab


Pirce: $4.99 (Gear, currently discounted to $2.99)

You can never have too many Mars VR apps, and Hello Mars looks like a well-polished one for Gear VR. Take a trip to the red planet and get a glimpse of its surface in this well-made app.

Recommendation: If you haven't been to Mars in VR yet, now's a good time to jump in.

https://youtu.be/F6UgU30FUps
Titantic, from Unimersive


Price: $9.99 (Gear)

It feels like this accurate recreation of the legendary vessel has been a long time coming, but it's finally here. Explore the Titantic like never before inside the Gear VR. Leonardo DiCaprio not included.

Recommendation: For history buffs.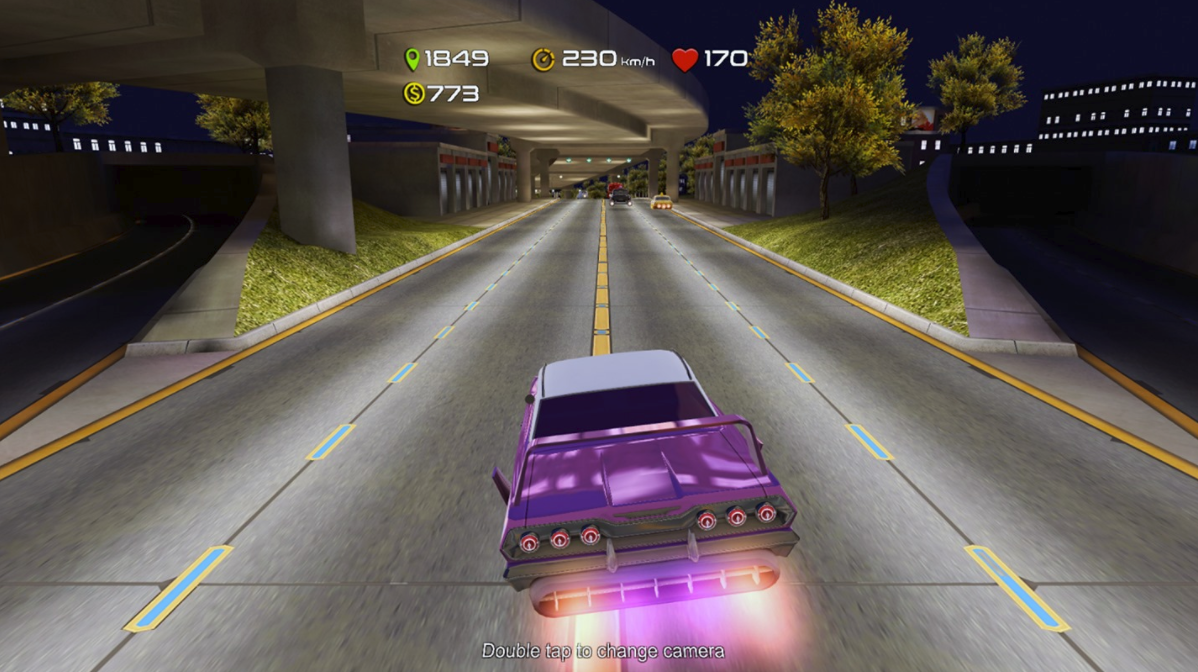 Rocket Carz Racing, from OKIGAMES


Price: $1.99 (Gear)

Old meets new in this retro sci-fi racer where classic cars get a tune up like never before. Race down highways with third-person gameplay. It can be controlled with your touchpad or the new controller.

Recommendation: Racing fans give it a go.

New Oculus Rift Releases on Steam
Reaping Rewards, from Limitless Ltd
Price: Free To Play
Reaping Rewards is a narrative-driven experience where your emotional choices will propel the story forward. You play as an apprentice Grim Reaper on your first day of training and your choices will shape who you become.
Recommendation: Definitely give this a go for zero dollars.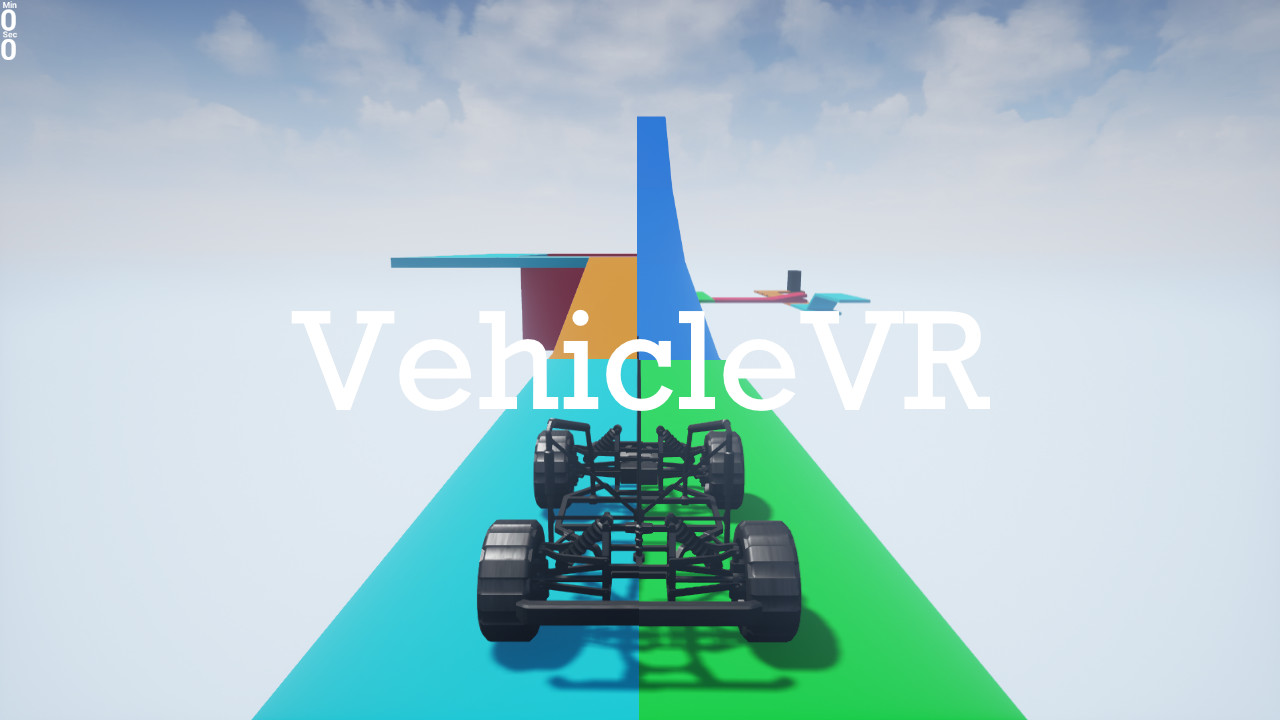 Vehicle VR, from Nick Helweg
Price: $1.79 (Currently Discounted)
Vehicle VR is a motor-powered puzzle game that aims to be rage inducing. You complete levels by getting your vehicle to the finish box at the end and must use quick reflexes and awareness to do so. Can you get the fastest time in the world?
Recommendation: Unique puzzle game at a cheap price.
69 Ways To Kill A Zombie, from Wadup Games
Price: $19.99
69 Ways gives you over 60 tools including guns, explosives, traps, swords, bows, and spears to use as you grind through hordes of zombies. The game uses LOCOmotion which has you swinging your hands to move around the virtual space.
Recommendation: The game has some bugs to get worked out, but keep an eye on it and possibly grab it during a sale.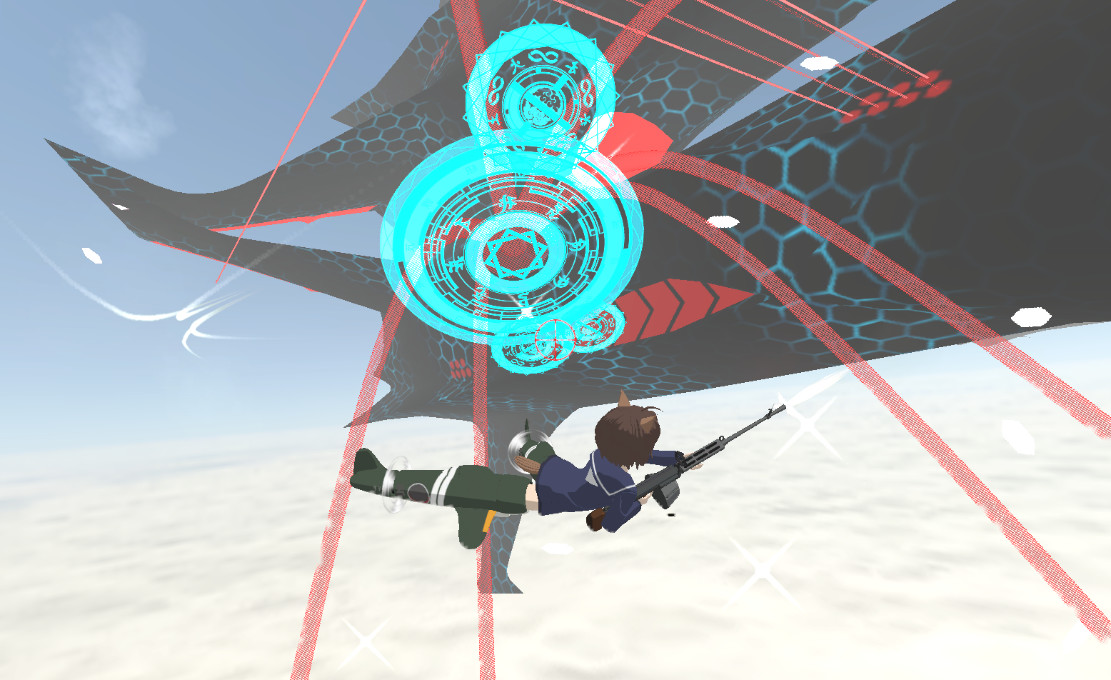 Operation Baba Yaga, from Bravewitches VR Production Committee
Price: $15.29 (Currently Discounted)
Operation Baba Yaga welcomes the Brave Witches to VR where you fly high above Eastern Europe and defeat your enemy. This is more of a passive movie with interactive elements than an all-out game.
Recommendation: Worth a look for fans of the series it's based on.
ObserVRtarium, from NSC Creative
Price: Free To Play
ObserVRtarium is an immersive virtual museum with a collection of objects centered on outer space. The developers want to provide an experience that works well in homes but can also be used at brick and mortar museums and attractions.
Recommendation: It's in Early Access, but definitely check it out for free.
Ski Jump VR, from Pixel Perfect Dude
Price: $4.99
Ski Jump is a VR extension of the mobile game by the same name. The current version includes 2 hills and 3 jumping modes with realistic physics, but the final game aims to include 10 hills by release.
Recommendation: Keep an eye on this one during Early Access.
Dead Effect 2 VR, from BadFly Interactive, a.s.
Price: $17.99 (Currently Discounted)
This sequel brings back some fresh and intense sci-fi shooting. You have single-player missions along with co-op and you have a character you develop with various weapons, gear, and body implants to utilize as you clean out a monster-infested ship.
Recommendation: This is a polished and visually appealing title you should add to your collection.
Battle Dome, from Bad Bird Studios
Price: $8.99 (Currently Discounted)
Battle Dome is a virtual shootout where you take on other players individually or as a team. Engage in 5v5 sci-fi action where you must get to the opponent's base and destroy their core before they do the same to yours. With 23 weapons and 15 maps, you'll have quite a bit of content to keep yourself entertained.
Recommendation: Definitely check this one out. It's been around a while and is now out of Early Access.
Toy Plane Heroes, from Oasis VR
Price: $7.49 (Currently Discounted)
In Toy Plane Heroes you and a few friends engage in a unique dogfighting game where you pilot toy planes. There's a great sense of scale as a toy plane in a large room.
Recommendation: It's a cool little game worth playing for flight fans. Lots of potential for future growth.
VR Theme Park Rides, from EnsensSoft
Price: $3.99 (Currently Discounted)
VR Theme Park Rides is a collection of twelve mini-games centered on theme park attractions. There's a Castle of Terror, Roller Coaster, Bumper Cars, and a more for you to try out.
Recommendation: There's potential for motion sickness, but it's a decent and visually solid collection of experiences for the price.
https://www.youtube.com/watch?v=N-wJ_eo71kw
Power Solitaire VR, from Parkerhill Reality Labs
Price: $4.99
Classic Klondike Solitaire comes to VR in Power Solitaire VR where you play alone, against an intelligent robot, or online against up to three others. There are a few surprises along the way as well.
Recommendation: It's a very solid solitaire experience to add to your library, but nothing new.
Counter Fight: Samurai Edition, from Tricol Co., Ltd.
Price: $7.99 (Currently Discounted)
Ever want to run your own rice bowl shop? Well now you can in this fast-paced experience where you must cook a variety of dishes and get to them your eccentric customers as quickly as possible. There's an endless challenge mode and a timed 5-minute challenge as well.
Recommendation: It's a fun experience that gets a bit of a sweat going. Check it out.
Disco Time 80s VR, from Indiecode Games
Price: $1.99
Want to bust a move? Turn on Disco Time 80s VR and hit the dance floor. This game includes nine 80s style tracks and a disco dance floor. You can also listen to your own music.
Recommendation: Pass on this one.
Verto Studio VR, from Verto Studio LLC
Price: $20.09 (Currently Discounted)
Verto Studio is a fully-capable 3D modeling studio that you can run entirely while in VR. Import FBX, OBJ, DAE, or other formats and configure every detail of display down to the individual polygons. Once you're comfortable, you'll be able to manipulate and create 3D scenes from scratch using a plethora of tools.
Recommendation: There's a really pointed interest required for this experience but, if you're into it, it's a robust tool for you to create with.