An analyst firm released detailed reports estimating the cost of each component in Meta Quest 3 and Apple Vision Pro.
Wellsenn XR is a China-based startup that describes itself as "a vertical research institution for the VR/AR/MR industry" that "focuses on the upstream supply chain".
It's important to note that these estimates don't include the research & product development costs incurred by each company, nor the costs of developing, updating, and supporting the system software and content included with the headset. This analysis is solely about the direct costs of acquiring and assembling the components.
We should also note that Apple is a secretive company that often has complex multi-year agreements with its suppliers, so elements of Wellsenn's estimates could be wildly off. Still, it's an interesting breakdown of how the different components of the headset may contribute to its price proportionally.
Meta Quest 3
According to Wellsenn, the Snapdragon XR2 Gen 2 chipset from Qualcomm is the most expensive single component in Quest 3 at $90. The XR2 Gen 2 is built on a 4nm process node, compared to the 7nm of the original, and has a more than twice as powerful GPU.
The total cost of all chips and other computing components in the headset, including things such as the RAM and storage, is estimated at $151.
Wellman estimates the two LCD panels cost $40 each while the pancake lenses cost $25 each, with a total display and optics cost of $133.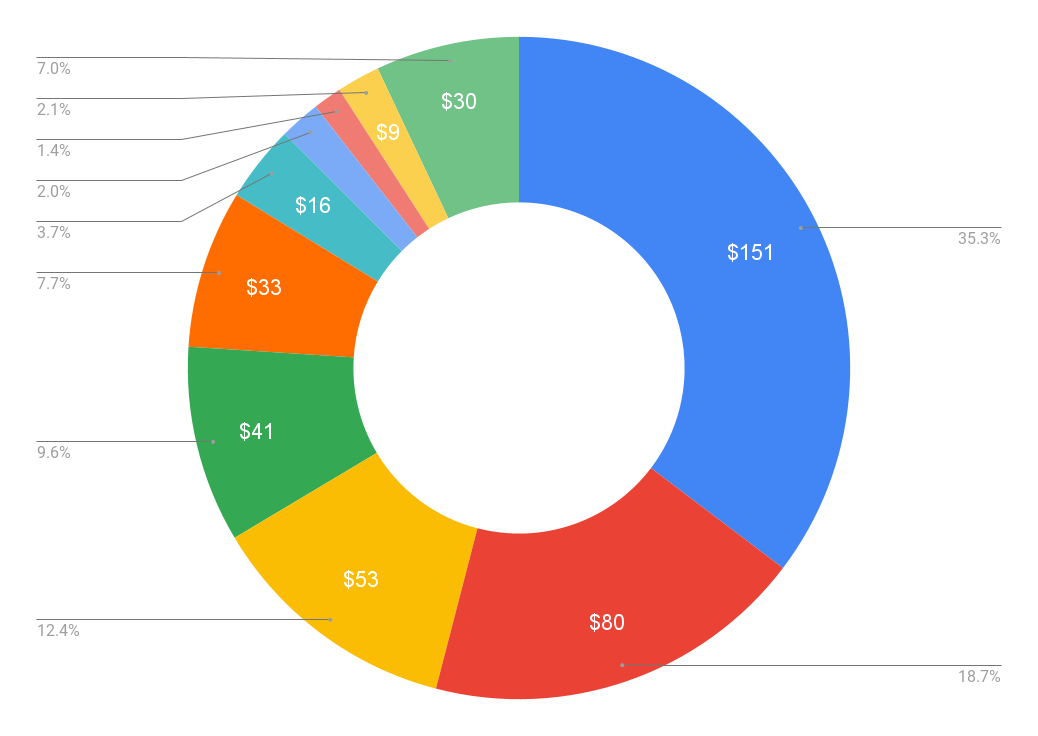 The other significant costs include the cameras and sensors, estimated at $41.50, and the Touch Plus controllers, estimated at $16.50 each.
Wellsenn estimates the total component cost of Quest 3 is around $400, while the final cost including production is estimated at $430.
When factoring in R&D costs and other indirect costs, Meta is likely making no profit, or even taking a loss, on the 128GB Quest 3 model.
Apple Vision Pro
With Apple Vision Pro, the most expensive component is said to be the near-4K OLED microdisplays, at a staggering $350 each. Yes, that's right, according to Wellsenn each of the Vision Pro's displays cost almost as much as the entire component bill of Quest 3.
OLED microdisplays are manufactured directly onto silicon wafers with a process very different to smartphone or TV-sized OLED panels. While the technology itself isn't new, until this year it was only used for relatively low resolution displays in very low volume products like high-end camera viewfinders and some industrial smart glasses. Production of high resolution displays is only beginning to be spun up now, for XR headsets, and is still in low volume.
Apple is sourcing its near-4K OLED microdisplays from Sony, and the issues with scaling up production have been widely reported by outlets including The Information, The Financial Times, and South Korean outlet The Elec. Those reports suggest Sony may only be able to produce enough for up to half a million Vision Pro headsets in the first year.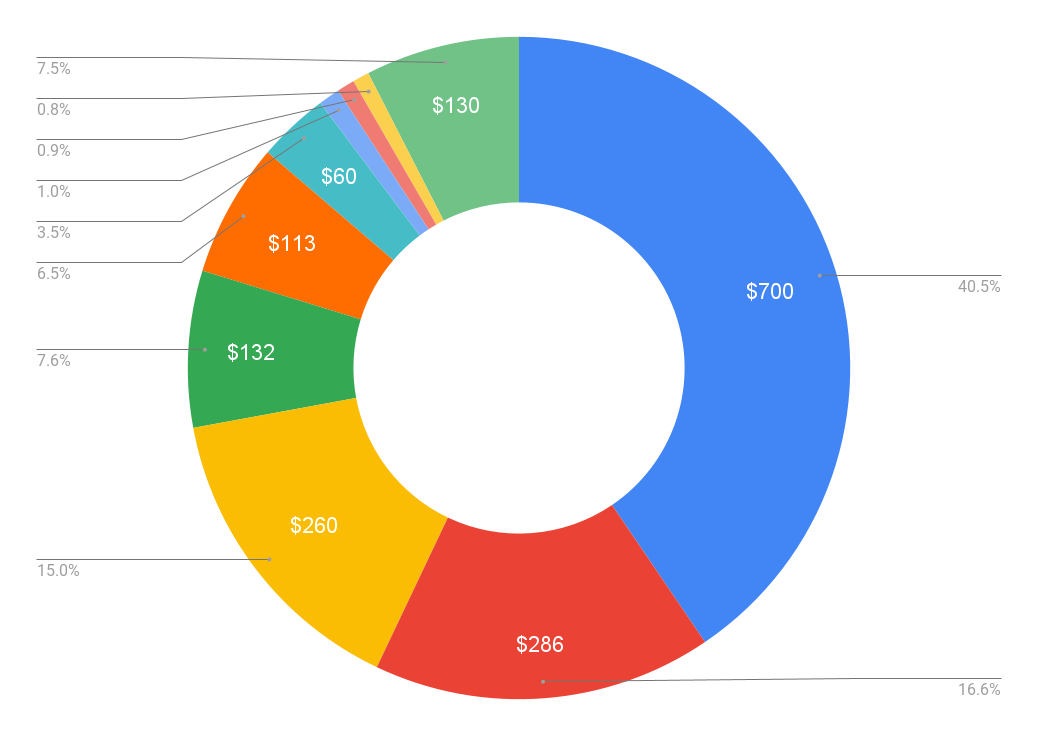 The next highest cost is said to be the pancake lenses, at $120 each. That's almost five times as expensive as Quest 3's. This could be because of the greater magnification - OLED microdisplays are smaller than the LCD panels used in Quest - but it's more likely related to the vastly lower production volume of Vision Pro compared to Quest 3.
The M2 chipset is estimated to cost Apple $120, and the R1 processor used to process the passthrough cameras costs $60. When all other chip costs are included, the total computing components cost is estimated at $286.
The final significant cost is the frame and shell. Whereas on Quest 3 this is plastic and estimated at just $16, Vision Pro uses a custom aluminum alloy frame supporting a curved glass front plate, and Wellsenn estimates this at $132.
Earlier this year The Information reported that Vision Pro would be the "most complicated" device Apple has ever made, and that the original manufacturer handed over the project to a different company because it was so challenging to assemble. There are so many components packed into such a small frame, which is curved, that assembly workers reportedly "have little room to maneuver tools and have to install components at awkward angles." Because of this, Wellsenn estimates Apple is being charged $130 per headset for assembly, bringing the total cost of the headset to over $1700.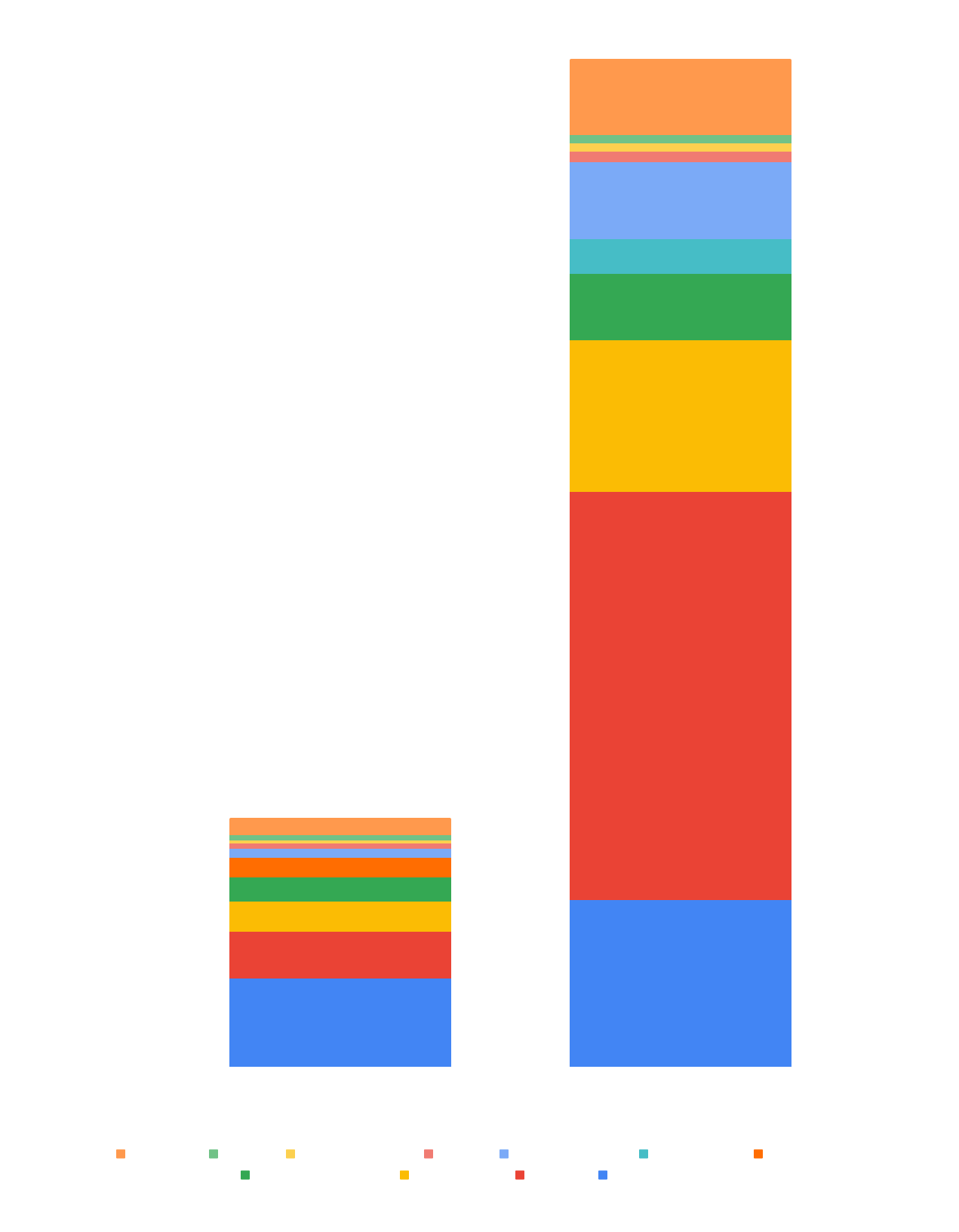 That's obviously a lot lower than $3500, but as we mentioned above, keep in mind this doesn't include the research and product development costs. Apple has been working on a headset for at least six years, and has reportedly poured billions of dollars into the project. The price may also be intended to artificially constrain demand given Sony's reportedly extremely limited production capacity of OLED microdisplays.
It's clear that Vision Pro is a much more ambitious headset than Quest 3, but that comes at a much higher cost. Apple is reportedly working on a cheaper model that could ditch the front display and use an A-series chipset from iPhones, as well as cheaper materials. Still, it will likely still be priced well above $1000, and securing OLED microdisplay supply at scale will continue to be a challenge for years to come.