In his first post on Threads, Meta's CTO revealed the company made clear Quest Pros for some employees who worked on it.
Alongside the image, Andrew Bosworth wrote: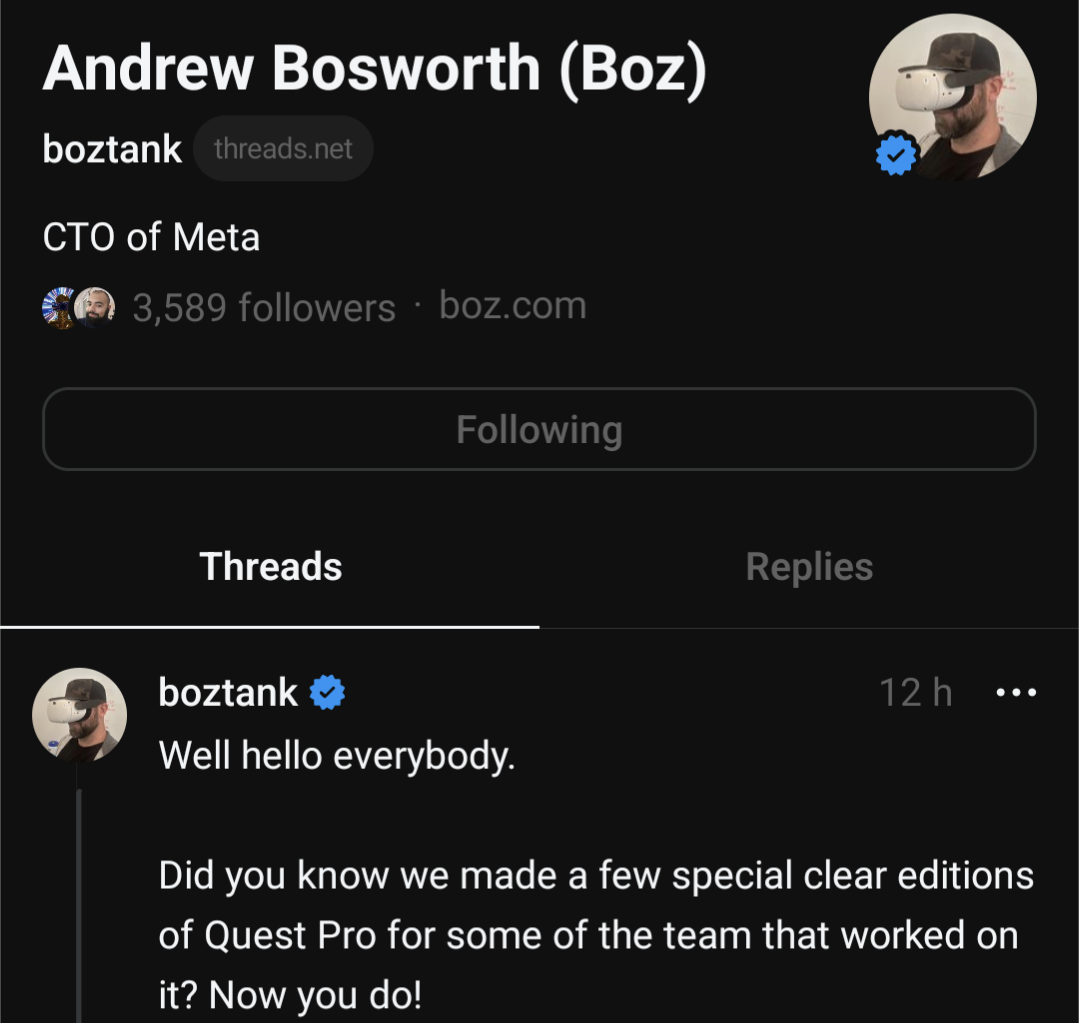 Threads is Meta's Twitter competitor, which launched today for iPhone and Android after days of official teasing and weeks of speculation about its codename "Project 92". It's based on Instagram, so uses your existing Instagram account name and you can import your followers.
Both Bosworth and Mark Zuckerberg are already posting on the new platform. Bosworth has previously Tweeted out VR related news and tidbits, so Threads may become the place both men now reveal some of this information.
"Clear" electronics were a niche trend in the early 2000's. The original iMac had translucent casing, as did some Game Boy models and limited special editions of the original Xbox, Sega Dreamcast, and Nintendo DS. More recently, Lynx offered a transparent edition of its mixed reality headset to Kickstarter backers.
The clear Quest Pro image shows some of its internals, including the heatsink and ribbon cables. For a much more detailed look at Quest Pro's internals though, we recommend watching iFixit's Quest Pro teardown, which revealed the headset's dual cooling fan and empty depth sensor slot.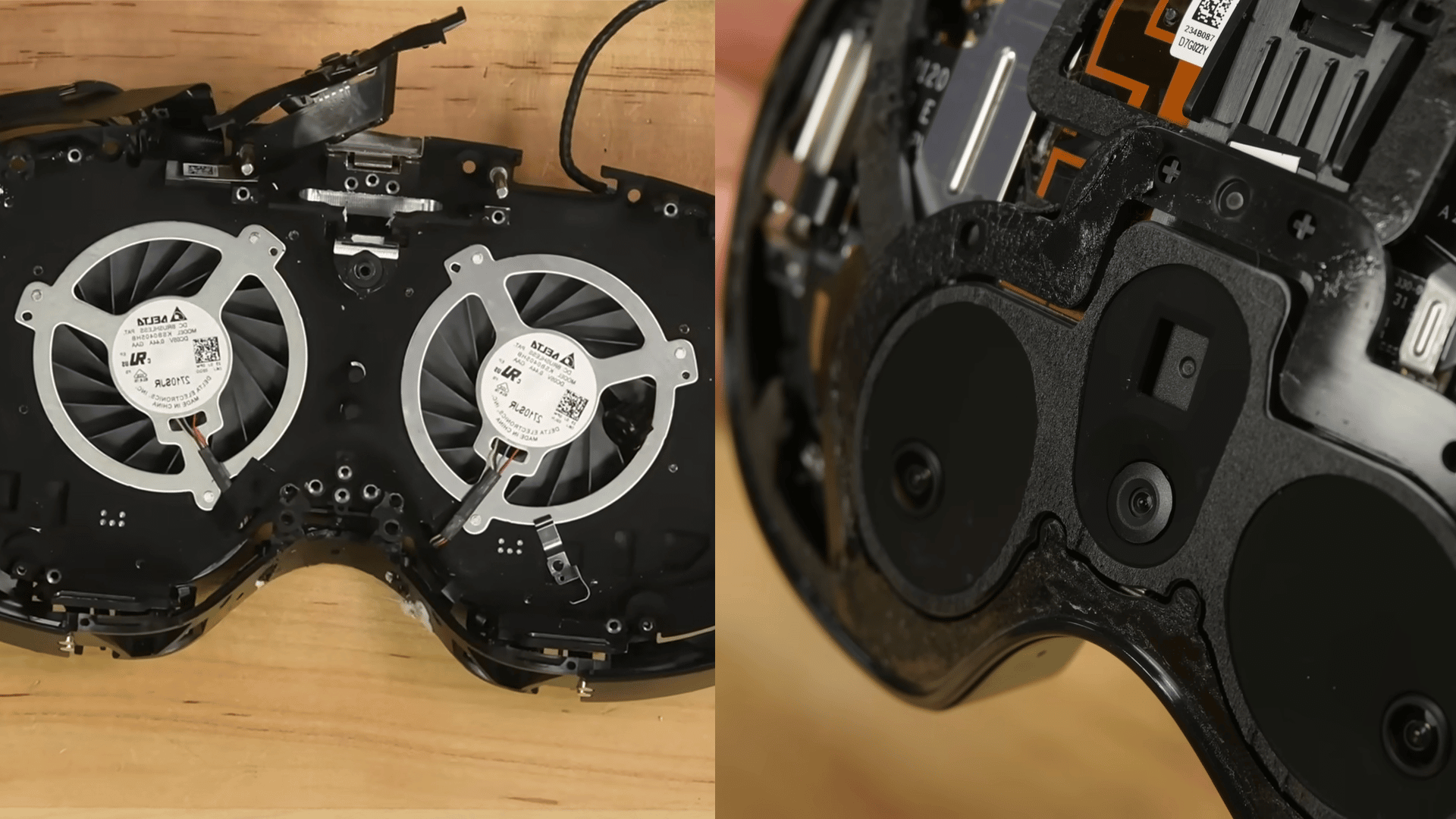 The area where the depth sensor should have been isn't visible in Bosworth's Threads photo, so it's unclear if these clear headset still have it or not.