The London Heist was one of the first major VR experiences we saw for the PSVR a while ago. While it was never clear whether or not it was a fully developed standalone title or just a tech demo, it was one of the best games to show off how the PlayStation Move controllers work in VR. However, it's now been announced that The London Heist, along with 4 other PSVR games, will all be included in the PlayStation VR Worlds collection.
At GDC, Sony finally announced the pricing and release window of the PSVR headset. They're claiming that up to 50 titles will be available at launch and until just today, people would have assumed games like The London Heist, VR Luge, and Deep (now known as Into the Deep) may have been included as individual titles on that list based on what we saw of them previously.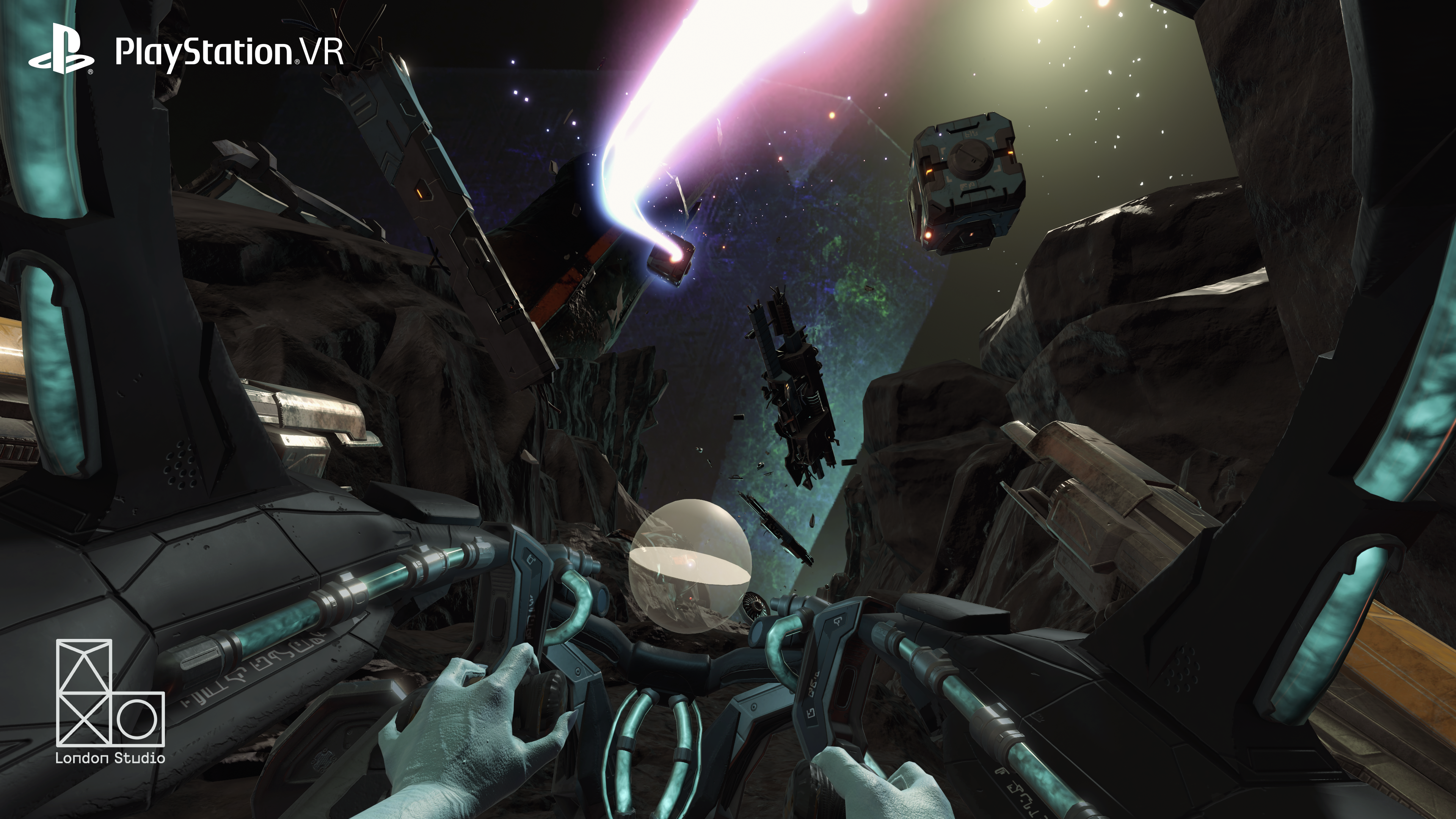 As it turns out, the 5-game collection known as PlayStation VR Worlds, developed by SCE London Studio, includes the following games:
Scavengers Odyssey (newly announced)
Dangerball (newly announced)
Based on what we know,  appears to be a short game that follows a set narrative and relies on fast-paced first-person shooting action. The brief scene that I played at the Sony event at GDC today was the same Getaway scene we've seen before, as I rode in the passenger seat of a vehicle as we drove down a highway, fighting off mobsters from either side in SUVs and motorcycles.
Into the Deep is an immersive and engaging deep sea experience that submerges you in the aesthetics of deep sea exploration and, in some cases, terror. VR Luge is an interesting game in that it's not necessarily new, but it looks much more polished now and appears to be a game that may be best played lying on the ground.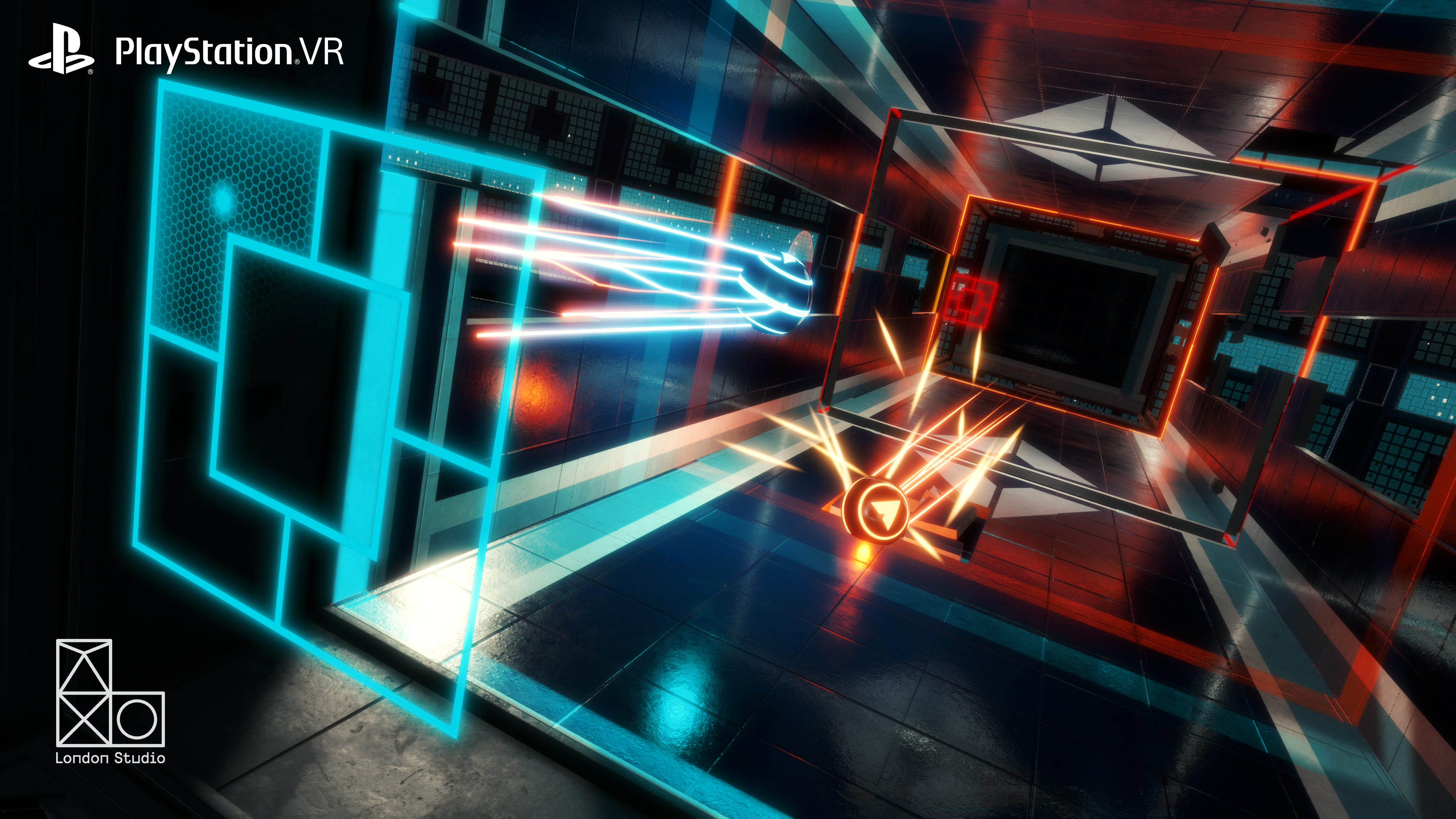 Scavengers Odyssey and Dangerball are each wildcards as they were not playable at this event and we've got very little information about them. Scavengers Odyssey looks almost like a cross between Metroid Prime and some type of mech combat game, whereas Dangerball appears to be first-person VR pong, more or less.
More information about all five of these titles, as well as a final confirmation on whether or not they will be bundled with the PSVR itself (representatives from SCE London would not confirm nor deny the prospect when we asked them directly at the event.)