Welcome to the beginning of a new age. Today, the Lenovo Phab 2 Pro smartphone is officially being released. The Phab 2 Pro has several things that make it unique. It boasts a colossal 6.4 inch touch screen display (to put that in perspective, the iPhone 6 plus' screen is 5.5 inches), a herculean 4050 maH battery that can hold a charge for up to two days, and it is the first ever smartphone to come equipped with Google's revolutionary Tango augmented reality technology.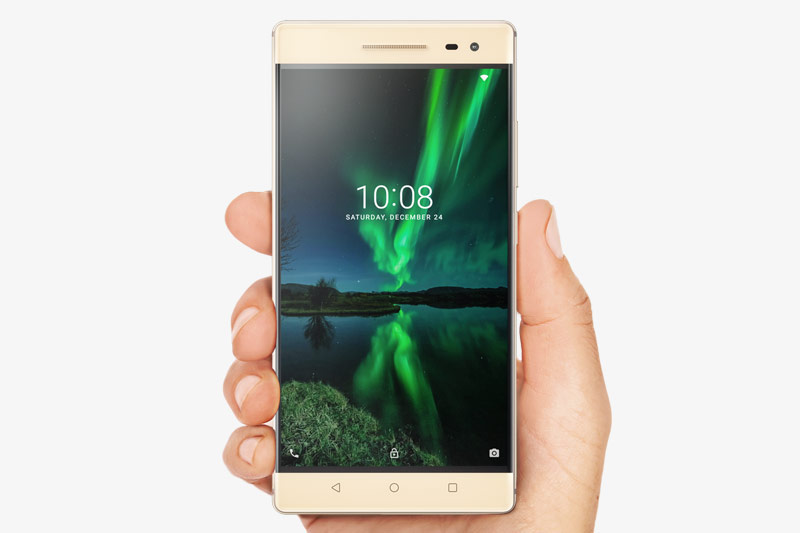 Tango is  the brainchild of a dedicated team of engineers led by Google's Johnny Lee. It is a combined hardware/software system that uses the phone's camera, a depth sensor and a fistful of brilliant algorithms to create a device that is capable of understanding where it is positioned in 3D space.
According to Lee:
"In some ways you can think of [Tango] like GPS…Once we had the abilities of those systems,  a whole ecosystem was birthed. Being able to know how we move in space around us is fundamentally important. When our devices are given that same sense of spacial reasoning, a whole new suite of experiences are possible"
Ever since the advent of GPS technologies, your phone has been able to pinpoint its location to a specific region. This is helpful for macro navigation and basic wayfinding, but Tango takes things a step further. With this system on board, the Phab 2 Pro is able to understand not only its position on Earth, but its position in your living room.
This is one of those broad-strokes computing revolutions that sounds simple enough on the surface but actually opens the door to an enormous number of powerful new applications and programs. One of the apps that shows off this tech's potential the best is one of its simplest: Google Measure.
https://youtu.be/Ry8BvY_MP5U
Because Tango is able to understand and "see" its immediate surroundings, it is capable of accomplishing tasks that no other smartphone could. As the above video demonstrates, with Measure you can use Tango to measure a bookcase, plot out a remodel, or tackle a number of other home improvement projects. This may seem trite but the importance of the jump in this phone's "brain power" is significant.
Tango-enabled devices can also show you new things as well. A huge use case for the Phab 2 is augmented reality. Because it can process its environment, it can overlay digital data directly on top of the physical world to create a number of one of a kind experiences.
A Google blog post published today revealed what several of those experiences are:
According to Lee, this is only the beginning. More Tango apps will be coming to the Google Play store as time goes by.
UploadVR had the chance to try Tango ourselves at a press event late last week. Initial impressions suggest everything works well. The applications opened rapidly, loaded quickly and ran smoothly even on demo phones with prototype builds. The positional tracking is elegant and highly successful in most instances with no noticeable lag in any of the experiences we tried.
There was the occasional hiccup, however. As you can see in the video below, Tango's ability to read a room is not 100 percent perfect yet. It sometimes failed to calculate angle and depth correctly during our demo, occasionally reading objects in the foreground — such as a leg — as being flush with the ground.
These blips were few and far between however, and most of the time Tango was able to understand its surroundings with high accuracy, to the point of being able to place a digital domino up on a table and having it fall onto the ground below.
The Phab 2 Pro is only the beginning for Google and its Tango platform. According to Lee there will be "many more" Tango-enabled handsets coming to market soon from a "number of manufacturers, providers and partners." Google declined to comment on exactly which companies it's partnering with and what sort of devices they may be working on.
The Phab Pro 2 costs $499 USD (unlocked) and is available for purchase now.