Moving through the quiet art gallery in the WoofbertVR app feels incredibly similar to the real deal. I can take my time staring at the paintings, while someone shares details about the art in my ear.
WoofbertVR's recent update allows me to do something new that no real world museum can manage. Step inside a painting.
From my living room this morning I travelled to London and stepped inside A Bar at the Folies-Bergère by artist Édouard Manet. I watch the barmaid's distant expression as her head moves from side to side, occasionally raising her hand to show off a part of her outfit. The patrons reflected in the mirror behind her carry on. No one knows I'm there.
This is the only painting with special features so far, but WoofbertVR CEO Elizabeth Reede said more additions that, "push the limit" of what art can be will be coming soon. Reede, who is currently in London on a recruiting trip, is in the process of locking down more museums to participate in the WoofbertVR experience. The company is not ready to disclose any new partnerships, but Reede sounded optimistic.
The company received 2.8 million in funding last year. Actor Kevin Spacey is among the company's investors.
Oculus Mobile VR Jam winner, Night Cafe, offers a similar experience, which allows you to move around in the Vincent Van Gogh painting. But this app lets you explore rooms not seen in the classic painting and gives a glimpse of the artist himself. While Reede said there are many more special features coming to WoofbertVR, for now, they will focus on the educational aspects since, "museums really want to work with their real objects."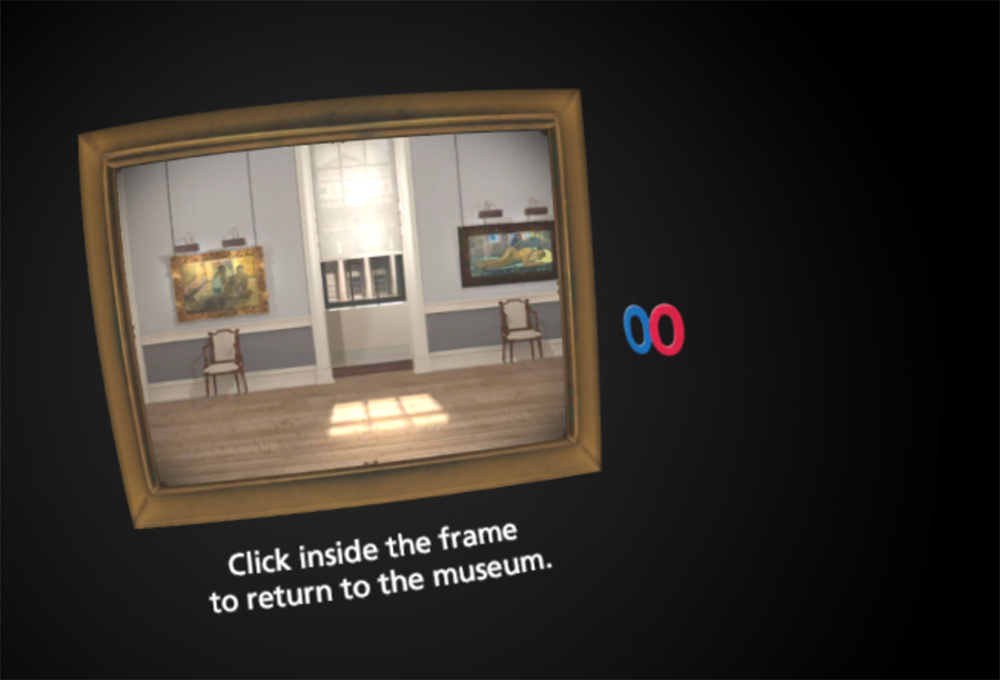 After my tour of the 19th century bar, I turned around in the app, and tapped the picture frame on the wall I had entered a few minutes before. I was back in the quiet gallery.