While traditional eSports aren't going away, many companies are building the foundation for a virtual reality subset. The current eSports numbers are staggering. According to Newzoo, of the 1.3 billion gamers worldwide, 256 million are eSports fans today. That number will grow to 385 million by 2017. ESports generated over $493 million in revenues last year and are expected to jump to $696 million this year.
When you look at the gaming landscape, the only thing as "hot "as eSports is virtual reality. Newzoo forecasts global virtual reality and augmented reality will generate $569 billion by 2025. And gamers will be a big part of that revenue, with projections of spending $100 million on VR hardware by 2018.
Record-Breaking Numbers
So it should come as no surprise that the world's largest eSports company, The Electronic Sports League (ESL), and one of the giants in both the tech and gaming markets, Intel, are already laying the groundwork for virtual reality eSports. The eleventh season of the Intel Extreme Masters (IEM) eSports tournament just concluded in Katowice, Poland over two sold-out weekends this month. Over 173,000 people attended and another 40 million people tuned into the livestreams across Twitch, Twitter, and a dozen television networks globally. IEM Season 12 will kick off its year-long tournament tour schedule on May 6 in Sydney, Australia.
ESL and Intel partnered with Sliver.tv to broadcast IEM Katowice in 360-degree video as part of a 2017 contract that will include seven global eSports events across ESL One and IEM. At Katowice, the included a first-person virtual eSports stadium experience delivering an immersive 360 VR space that includes live stats, replays, and scores in real-time. The VR stream featured a 200% growth in peak concurrent viewers compared to IEM's first virtual reality live stream in Oakland, with 340,000 total unique viewers tuning into the VR broadcast.
The tech companies first experimented with 360-degree broadcasting across Counter-Strike: Global Offensive, League of Legends, and Dota 2 at ESL One New York and IEM Oakland last fall. More than 130,000 unique viewers tuned into the IEM Oakland VR streams. Sliver.tv has a separate deal with DreamHack to bring seven of its global 2017 eSports events to fans in 360. That deal kicked off with Dreamhack Vegas last month, which means eSports fans will be able to virtually attend 14 events this year using any VR headset.
Frank Soqui, general manager of the enthusiast desktop group at Intel, told UploadVR that Intel has invested in companies like Voke and Replay people fans of all sports want to look around and enjoy a 360-degree experience.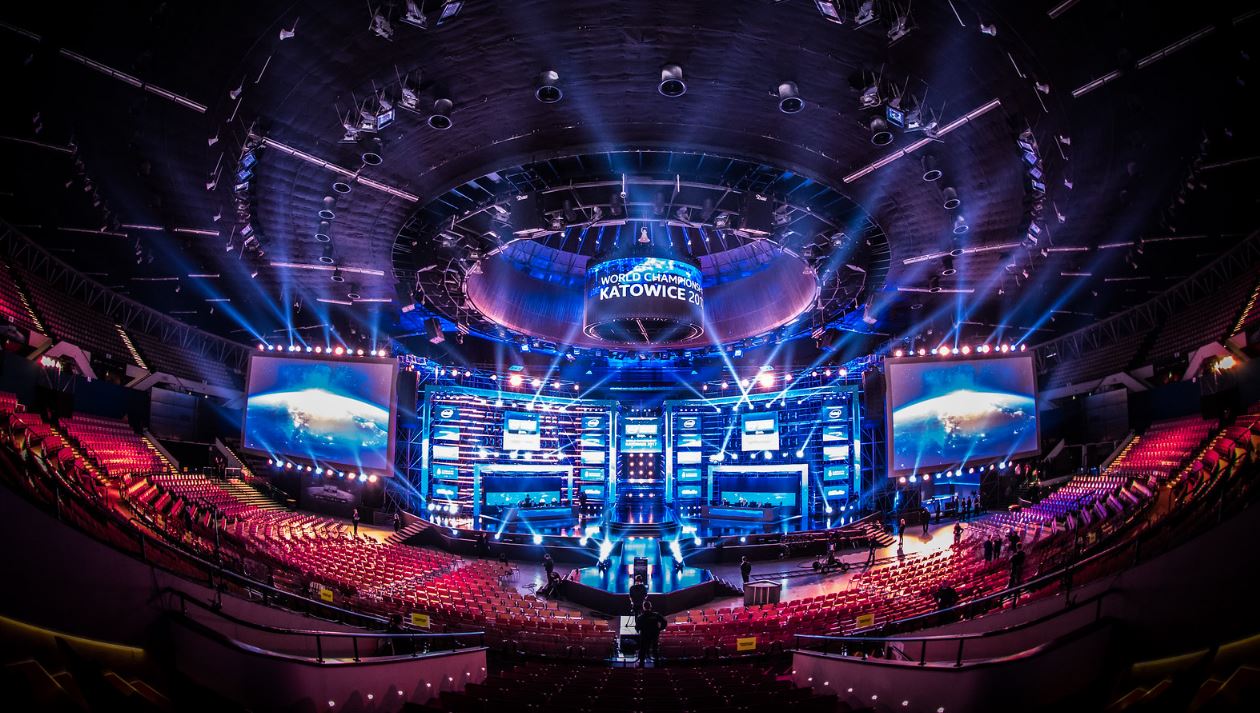 Redefining How Viewers Enjoy eSports
"We want to bring the audience into the immersive experience from a VR perspective through apps like Sliver.tv," Soqui said. "Just because existing eSports games like League of Legends and CS:GO aren't native VR games doesn't mean we can't use Sliver.tv to get people inside. We believe eSports will quickly evolve from watching competition from a flat screen perspective and will include virtual reality. I don't know how many games will start taking existing designs and move to VR, but a lot more games will show up inherently designed with VR in mind."
Intel actually showcased several of these potential VR eSports titles in Katowice, including a game being developed in Warsaw, Poland by HyperVR called Hyper Arena. While the game developer had a 1 vs. 1 version of the TRON-inspired disc-based HTC Vive game playable at the Intel Showcase at the Katowice International Conference Center, Lukasz Kur, founder and general director at HyperVR, said the studio is creating multiple additional levels that add new locales as well as a variety of weapons to the mix. The ultimate plan, according to Kur, is to release the game in 2018 with 2 vs. 2 gameplay. Beyond that, Kur would like to expand the gameplay into a 5 vs. 5 gameplay experience, which he believes will be perfect for team-based eSports. The game's being designed to allow spectators to sit and watch the physical competition inside the virtual arena.
"Just imagine a full stadium of people who are watching gladiators rumble inside a virtual arena, when not only reflex and concentration matters but also physical muscle strength, agility, balance and creativity to finish off your opponent with style," Kur said. "Hyper Arena VR is a perfect balance between sport and eSport."
Intel is also showcasing a number of other eSports titles that could find a place into the tournament this year or beyond. Insomniac's Oculus Touch spellcasting game, The Unspoken, made its second straight tour stop in Katowice (following its debut at IEM Oakland), alongside Ready at Dawn's Lone Echo and Croteam's Serious Sam. These games were featured in eSports tournaments open to the public in Katowice – complete with prizes.
"These games were developed with VR in mind and we're starting to see the eSports angle emerge," Soqui said. "Developers are starting to think about what kinds of VR games they should be creating that incorporate eSports fans into the experience. With Sliver.tv we at least have the audience inside of the game, but now we're starting to see developers create games specifically for VR eSports."
Intel also hosted VR games throughout the two-weekend event, which also featured a VR Festival Day on March 5. Vertigo Games' zombie shooter Arizona Sunshine, Ubisoft's Star Trek Crew Commander and Survios' cooperative shooter Raw Data were among the titles playable for visiting eSports fans who attended from across Europe.
According to Ralf Reichert, CEO of ESL, two things will happen in the coming years as eSports evolves. One is that almost every game will have a competitive online aspect to it. And the other thing is there will be growth in the diversity of games.
"There's a very small number of top games that people play today, but that will grow to include more games," Reichert said. "And more professional eSports teams will be playing different types of games. Some of those games will be in VR, where you play standing with a controller and other input mechanisms that we haven't even invented yet. The viewing experience could change as spectators wear VR headsets. It's going to be fascinating to see how this all develops over the next 20 years. Like everything in gaming, it changes quicker than anything else does."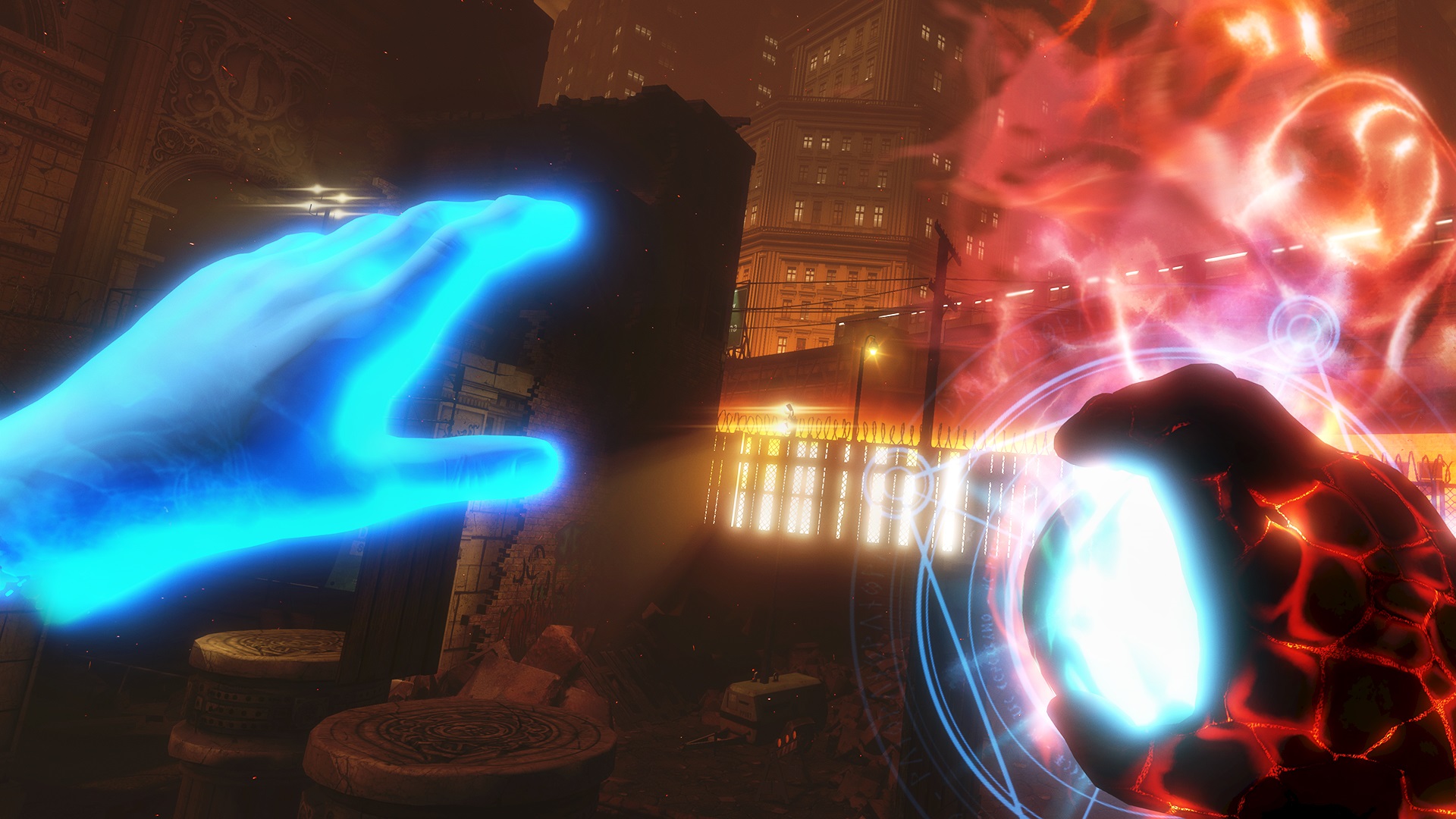 Getting Active
Soqui said to succeed in eSports, VR games have to be really compelling from a viewing perspective like these giant tournaments that CS:GO, League of Legends and Dota 2 attract.
"I expect to see a lot of experiments and small local eSports things spring up," Soqui said. "How fast it gets to that depends a lot on the fan base and how immersive it is. But you can see developers already interested. The great thing about VR is that it can bring new players into the market, and introduce a new audience to eSports."
Lee Machen, director of developer relations at Intel, said one role IEM will play moving forward is ensuring that everyone has a chance to experience VR around the world.
"People who try VR are usually blown away by the experience," Machen said. "There are a few things that have limited the growth of VR to date and one of them is how to get more people have that first 'Oh my God' VR experience."
Intel showed off its Project Alloy wireless VR head-mounted display to eSports fans. That technology debuted at CES 2017. Soqui believes Intel's Y-Gig technology, which debuted at Mobile World Controller, will also find a place at IEM moving forward, while that tetherless VR tech could also free up more competitive eSports play inside virtual reality in the near future.
As ESL and Intel map out the global stops for the 2017-18 tour schedule, VR will be a mainstay for eSports fans to play games, watch livestream eSports from the arenas and potentially become the future of eSports competition – at least on the smaller tournament stages for now.
Correction: A previous version of this story incorrectly stated that projections expect consumers to spend $100 billion on VR hardware by 2018, which has since been updated to read as $100 million.