HTC hasn't exactly made friends with anyone's wallets recently. Earlier this year the company launched its enhanced HTC Vive Pro headset as a standalone package at a staggering $799, and just recently released the full bundle for a total of $1,399. But the spending doesn't stop there; if you're a Vive Pro owner that's planning to pick up HTC's official wireless adapter set to release later this year, it looks like you'll have to lay down yet more cash to actually fit it to your headset.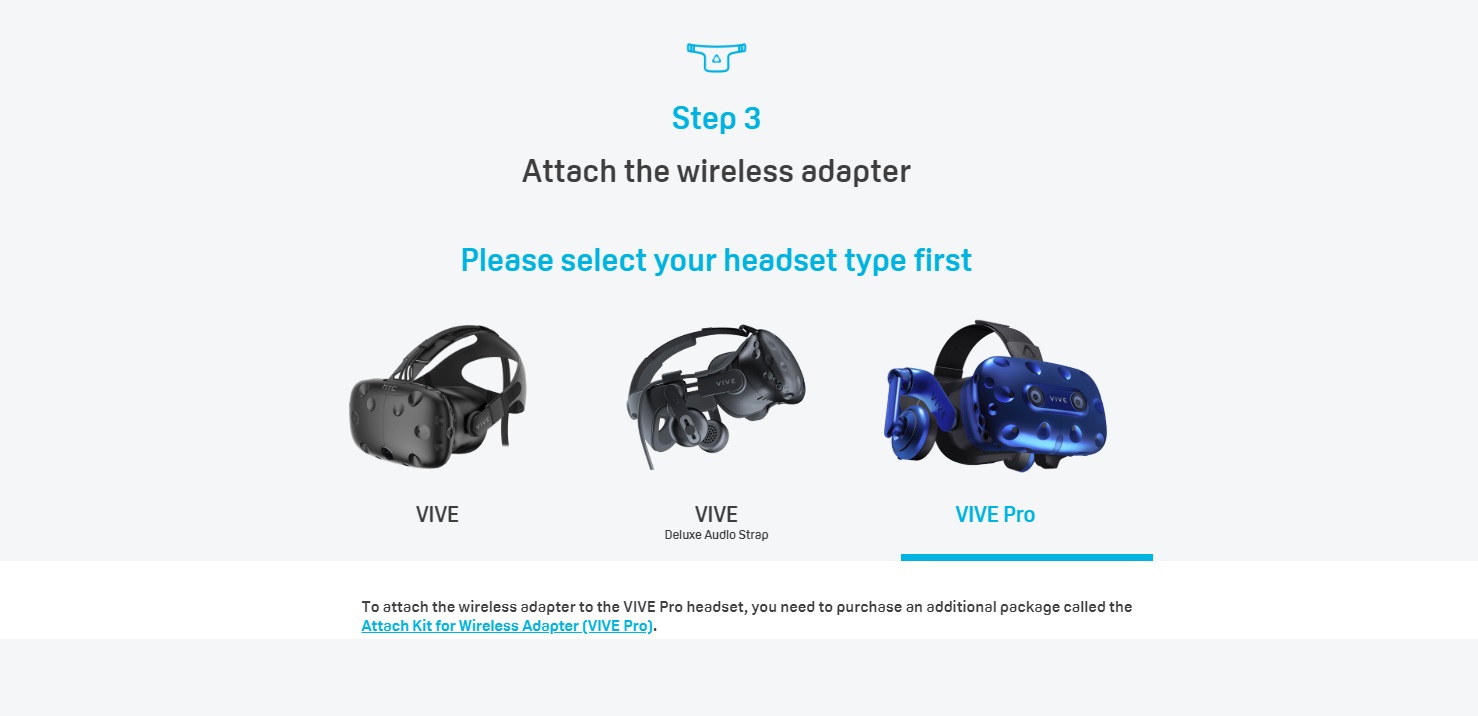 This weekend, HTC published the setup guide for the adapter, which cuts the chords between your headset and PC for a tetherless VR experience. The guide appears to have been taken down, but you can still see a cached version. At one point, the guide asks you to select the type of Vive you have, including the original, one fitted with the Deluxe Audio Strap and the Pro. As the above imagines shows, though, selecting the Pro presents you with a warning that users need to buy an additional Attach Kit for Wireless Adapter to use the kit.
So, if you own the more expensive headset, it looks like you'll need to buy another peripheral to make sure you can use another peripheral.
We reached out to HTC to ask why the Vive Pro required this extra add-on. "Since Vive Pro has a different cabling solution and headstrap, we built the accessory attachments as an add-on," the company said in a statement. "There are two reasons for this – 1) Including both mounts / cables in the package would have raised the cost for every purchaser – whether using Pro or not. 2) Since the original Vive has been in market for 2+ years, the install base is much larger. For the majority of users, they wont need the Pro bracket / cable. It's also less wasteful. "
A spokesperson also declined to reveal the price of the attachment.
Are you a Vive Pro owner? Would you be willing to shell out yet more money to go wireless? Let us know in the comments below.