Facebook's smartglasses could be made with the help of popular glasses brand, Ray-Ban.
Update: Since publishing this article we've seen another report from The Information that claims Facebook's Ray-Ban collaboration is actually codenamed Stella. The kit is apparently different to the Orion project, which is more advanced. Apparently, Stella will simply allow for recording the real world through cameras with the aid of a voice assistant. The report says Stella may ship "within the next couple of years." Original story continues below. 
A new report from CNBC says as much. The report cites "sources familiar with the matter" in saying that Facebook is partnering with Ray-Ban parent company, Luxottica. It states that the company is struggling with reducing the size and form factor of its glasses, codenamed Orion, at its Facebook Reality Labs site in Redmond, Washington. At Oculus Connect 5 in October 2018, Facebook said it was targetting a weight of no more than 70 grams for its glasses.
CNBC says Facebook hopes the partnership will address this issue, though there's no guarantee the device will ever release.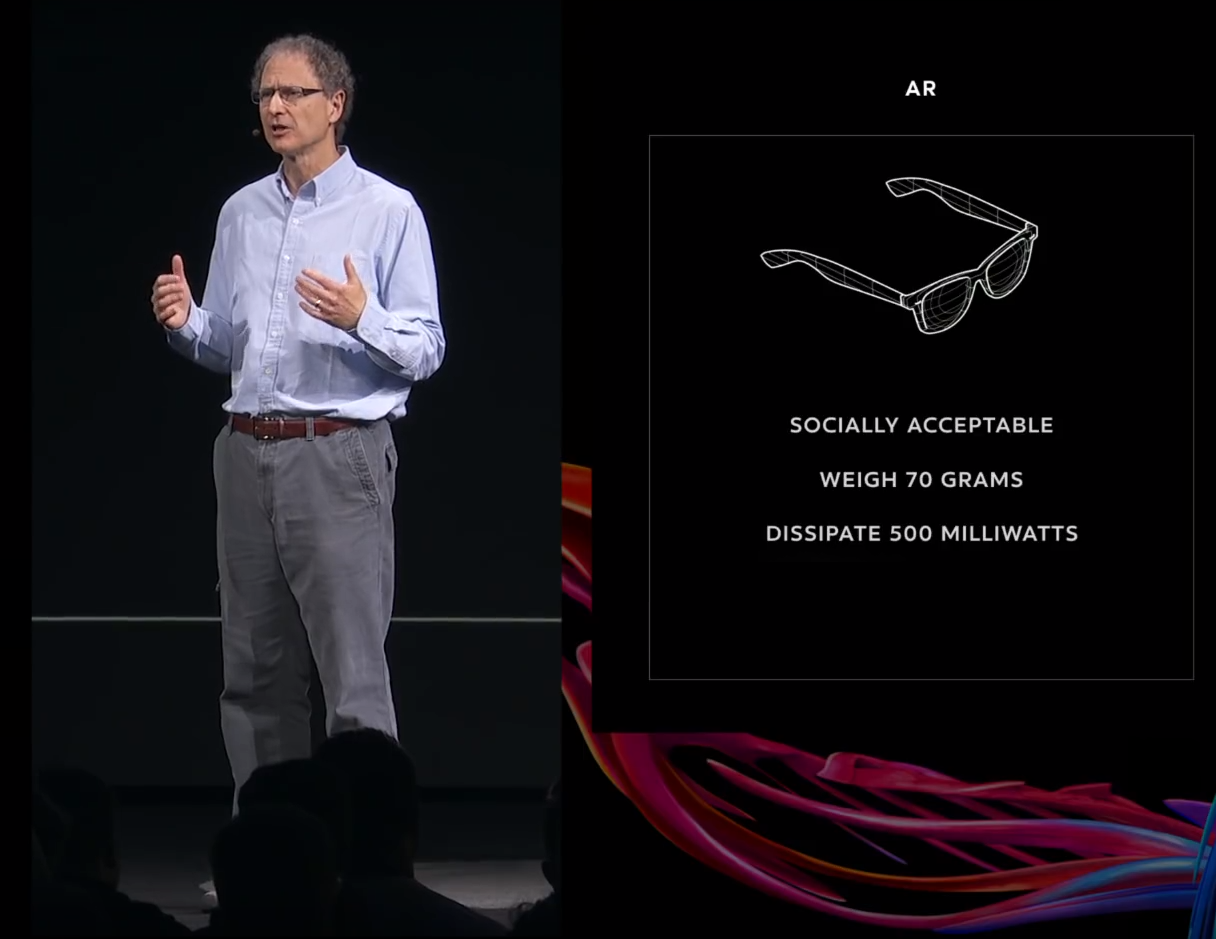 According to the report, Orion will be able to take calls and display information on a small display. It would also utilize the company's AI voice assistant and offer live-streaming video. As for input, CNBC says Facebook is experimenting with a ring device code-named Agios that operates with a motion sensor.
If the report is accurate and the glasses do release, don't expect to see them any time soon; CNBC says they won't be ready until sometime between 2023 and 2025.
Conflicting Reports
Back in January, however, we reported on other claims that Facebook had an AR prototype that resembled traditional glasses. The prototype was apparently "light enough to not feel heavy on your face, and it wasn't light enough to feel like you could just sit down and break them."
At the time, Facebook told Business Insider it had moved AR hardware development "out of research, now that we are closer to shipping".
This seems to contradict CNBC's report, though Facebook previously stated it was working on "multiple" AR products. It could be that these reports are referring to separate products with different capabilities. Or it could be that the same project has hit a snag and been delayed since the January report.
We might not see a definitive set of AR smartglasses announced at Oculus Connect 6 next week, then, but it is possible we see a prototype of some sort. We'll be at the show to bring you all the latest.