Most Bigscreen Beyond US preorders originally slated to ship in Q3 have slipped into Q4.
Beyond is an ultra-compact and ultra-light SteamVR headset designed to enable truly comfortable long duration PC-based VR sessions. The key drivers of its tiny size and light weight are the use of OLED microdisplays and the fact that each unit is customized for the buyer's face and eyes instead of being adjustable, based on an iPhone 3D face scan. Beyond started shipping to the earliest preorders last month.
Bigscreen announced this week that it experienced "a series of manufacturing, engineering, and supply chain delays" which meant production started later than expected and is currently at just 25% of the target rate.
These delays mean that 80% of US preorders that had been set to ship in Q3 will actually ship some time in the next six weeks. The company says preorders that were set for Q4 are still on track, including international orders.
By early next year, Bigscreen expects new orders to ship within "a couple of weeks" of providing your face scan.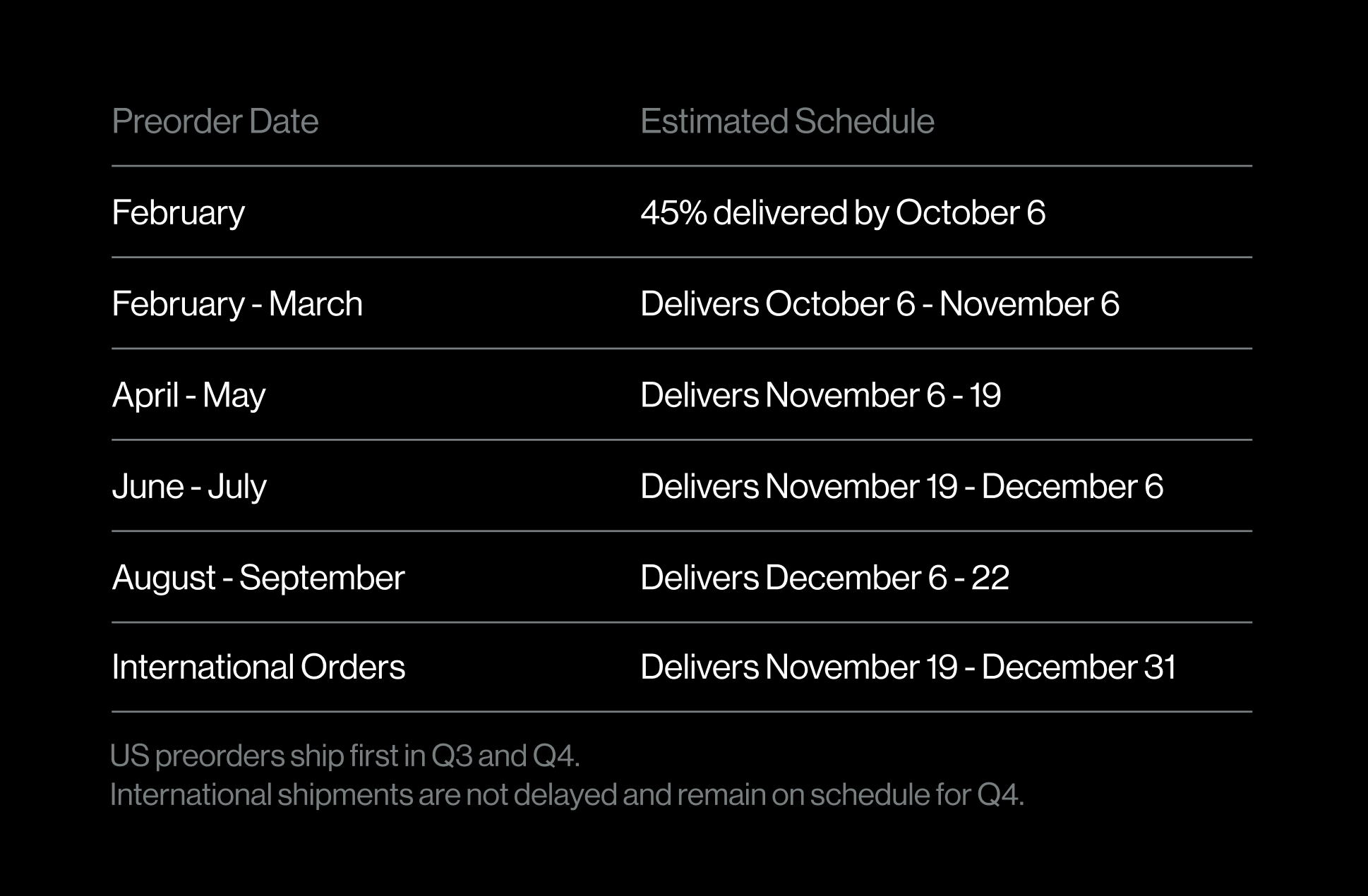 Beyond is priced at $1000 or from $32/month, but doesn't come with positional tracking or controllers out of the box. It uses the SteamVR tracking system, so you'll need at minimum one base station - and ideally at least two - alongside your own input devices such as Valve Index controllers.
In our review of Beyond we praised its compact size and incredible physical comfort, which enables multi-hour VR sessions without the face pain of other headsets. However, we also pointed out flaws with the lenses, which introduce distracting reflections and blur in their quest to be as compact as possible. Beyond is the pioneer in a new era of headsets fully optimized for comfort, and others are aiming to follow it.